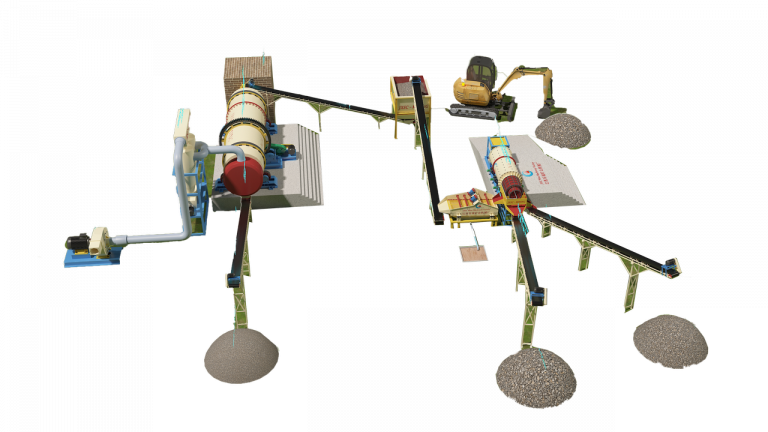 The coal preparation plant (CPP) is a facility that washes coal of soil and rock, crushes it into graded-sized chunks (sorting), stockpiles grades preparing it for transport to market.
Raw material conditions:
1. Coal, contain with clay
2. Feeding size 0-150mm
Highlights of this coal wash processing plant
Coal Ore washing
Trommel Scrubber screening and separating coal ores, and get 3 different sizes output.
Using Rotary Dryer to get dry coal products
Professional Mineral Beneficiation Equipment, Solutions & Services
Talk with JXSC's mining experts to get more help, free to conslution!
Equipment Lists For Coal Ore Washing Plant
1. Excavator or loader feed raw materials to the hopper of trommel scrubber, here trommel scrubber with 2 layers screen at the end. After washing off clay, screen three outputs: above 50mm,20-50mm, and below 20mm. Above 50mm and 20-50mm, outputs are transported to another place by belt conveyors.
2. Below 20mm go to the dewatering screen by gravity flow. Here put the dewatering screen lower level than the trommel scrubber, so that 0-20mm slurry can flow to the dewatering screen by height difference.
3. Over screen materials of dewatering screen are sent to rotary dryer system for drying coal by feeding conveyor.
4. The finished product after drying is transported by discharging conveyor.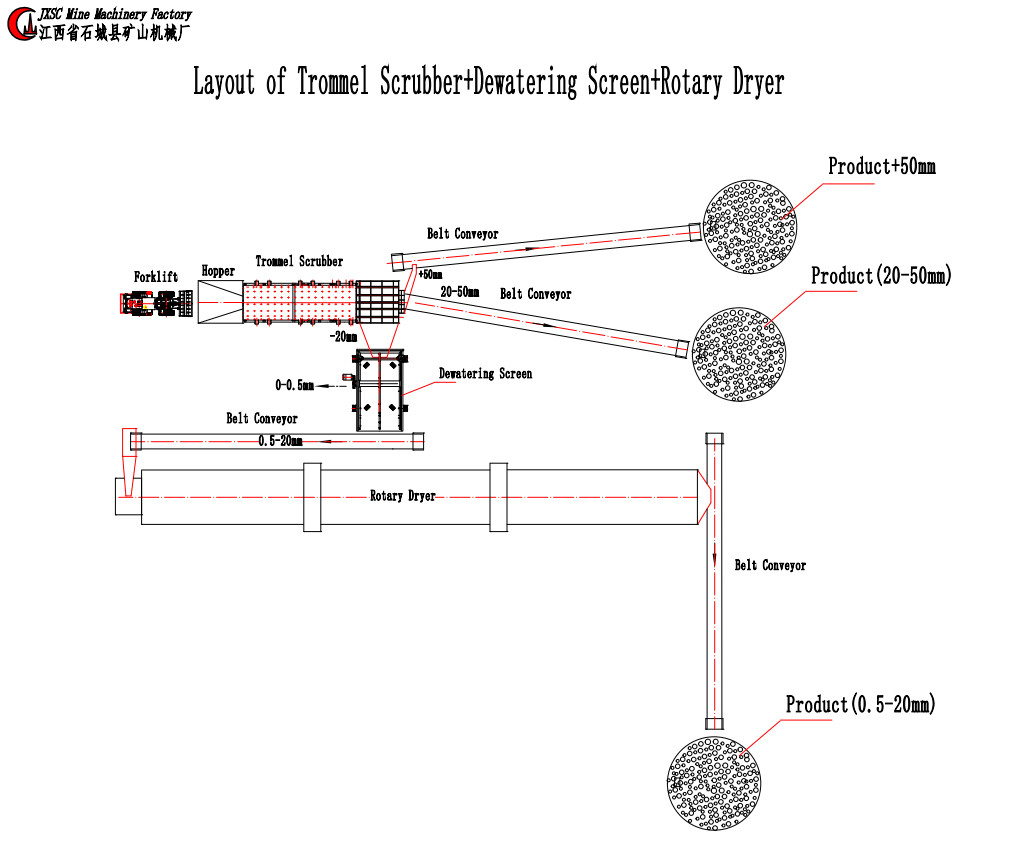 Please fill out the contact form below to get the quotation price and engineer help.
We will response your request within 24 hours.
Notice:
We do not provide jobs, nor do we interested in investment or partnerships.
We provide equipment and mineral processing solution, we don't buy them.

We value your privacy and keep your information safe.
More ways to get in touch with us.