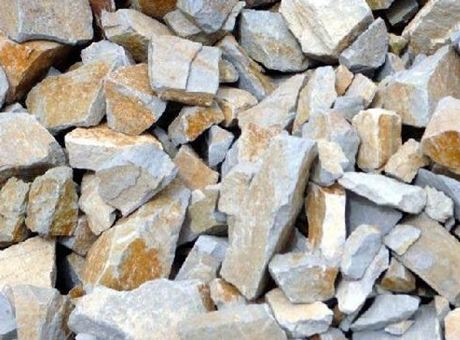 Phosphorus is mainly used in the fertilizer industry. In addition, it is increasingly used in aviation, food, medical, defense and other sectors.
Phosphorite beneficiation process
Crushing and screening
Phosphate ores with different compositions have lower hardness and belong to brittle to moderately crushable ores. Therefore, crushing and sieving usually adopt two-stage one-closed or two-stage open-circuit processes. Phosphate ore crushing equipment generally chooses jaw crusher or gyratory crusher; medium crushing equipment generally chooses cone crusher; screening equipment generally chooses circular vibrating screen or linear vibrating screen.
Grinding
Phosphate rock is a kind of ore with good grindability. Therefore, the grinding process of phosphate rock usually adopts one-stage closed-circuit grinding process or two-stage one-closed circuit grinding process. The grinding equipment used is usually a ball mill. Conventional ball mills (lattice ball mills or overflow ball mills) consume more energy, consume more steel, and have higher grinding costs. Various energy-saving ball mills produced by JXSC can significantly reduce the energy consumption and consumption of steel (reduction of 20%~30%). In addition, the super wear-resistant rubber mill liner can effectively increase the service life of the liner and increase the mill Equipment operating rate.
Flotation
Process advantages: can process ore of various properties.
1. Positive flotation can remove siliceous gangue from the ore, and can treat siliceous phosphorite and sedimentary metamorphic silicon-calcium apatite;
2. A single reverse flotation can remove calcium (magnesium) gangue, can deal with sedimentary calcium (magnesium) phosphate rock;
3. Forward-reverse flotation (reverse-positive) flotation and double-reverse flotation can achieve the purpose of enriching phosphorus minerals by removing silicate minerals and carbonate minerals, so it can deal with refractory sedimentary calcium calcium (magnesium) ) Quality phosphorite rock;
4. Stage flotation can treat gangue minerals and phosphate minerals with fine-grained colloidal phosphate minerals.
The beneficiation index of the flotation process is good. The W (P2O5) grade of phosphate concentrate can reach 30%~40%; the phosphorus recovery rate can reach 75%~90%.
Need help from engineers?
Flotation equipment
Phosphorite flotation equipment include self-aspirating mechanical agitation, aeration agitation, air-lift and decompression flotation machines. The JXSC flotation machine equipment has complete specifications and models (available for selection by large, medium and small-scale beneficiation plants), high operation rate, low maintenance rate, low energy consumption, good flotation index and low price, which greatly reduces the flotation cost of the concentrator.
Please fill out the contact form below to get the quotation price and engineer help.
We will response your request within 24 hours.
Notice:
We do not provide jobs, nor do we interested in investment or partnerships.
We provide equipment and mineral processing solution, we don't buy them.

We value your privacy and keep your information safe.
More ways to get in touch with us.