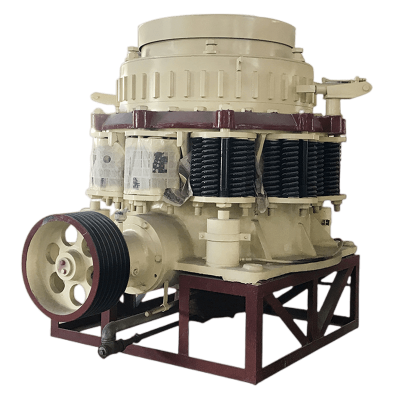 Types: GP, HP, Symons crusher
Application: metallurgy, quarry, construction, building industry, etc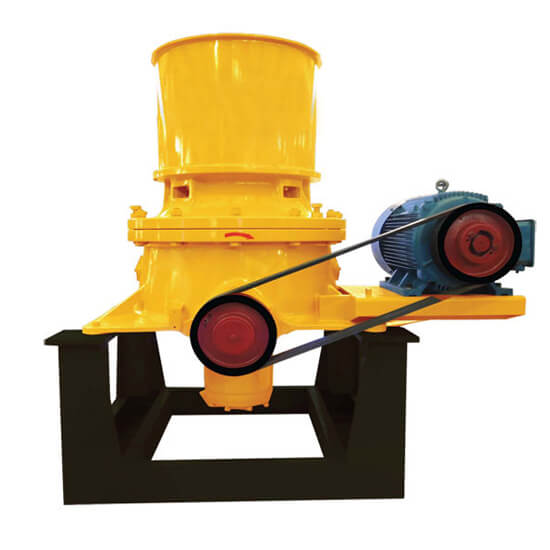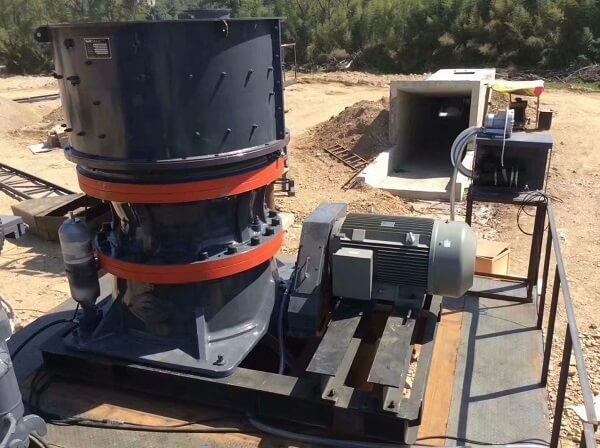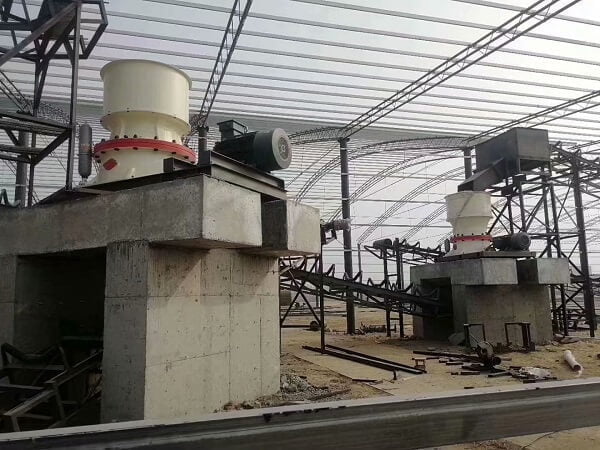 Feeding size:S cavity ≤500mm / Standard cavity ≤ 370mm
Capacity:S cavity 70-860 t/h / Standard cavity 25-2185 t/h
Application:Applicable to metallurgy, construction, hydropower, transportation, chemical industry, building materials industry and other fields
Material:Suitable for crushing all kinds of hard and above medium hardness materials, such as river pebbles, limestone, dolomite, granite, rhyolite, diabase.
Advantages:
Less consumption of wearing parts and low running cost. The hydraulic discharge orifice is used to adjust the ore outlet in a timely and convenient manner, so that the crusher can work under the state of being full of feed. Only by replacing the lining board can different crushing cavity types be obtained, which can meet different process requirements of coarse and fine crushing.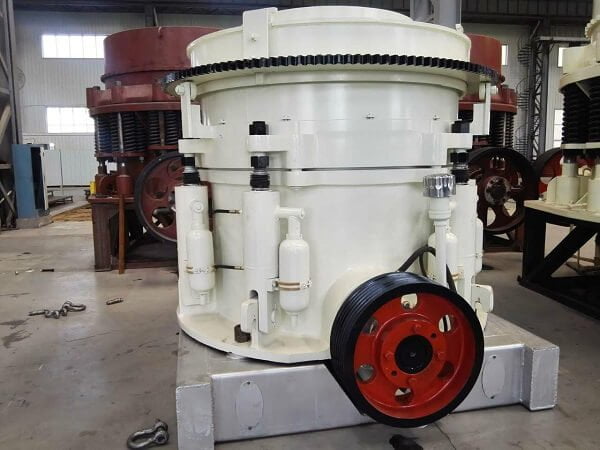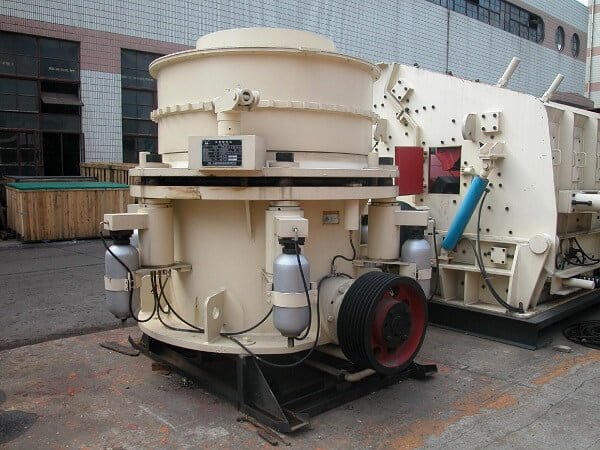 Feeding size:≤ 335mm
Capacity:40-1220t/h
Application:suitable for crushing hard or medium hardness ore and rock
Material:river pebbles, limestone, daolomite, granite, rhyolite, diabase, etc
Advantages:
The hp hydraulic cone crusher adopts a fixed main shaft design, which combines the spindle speed, stroke and crushing cavity shape, thereby improving the production capacity and product quality, and improving the fine crushing ability. In the crushing process, the layered crushing makes the aggregate shape has been greatly improved.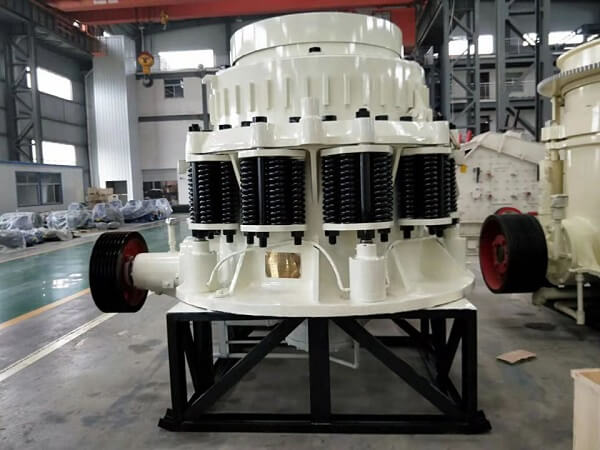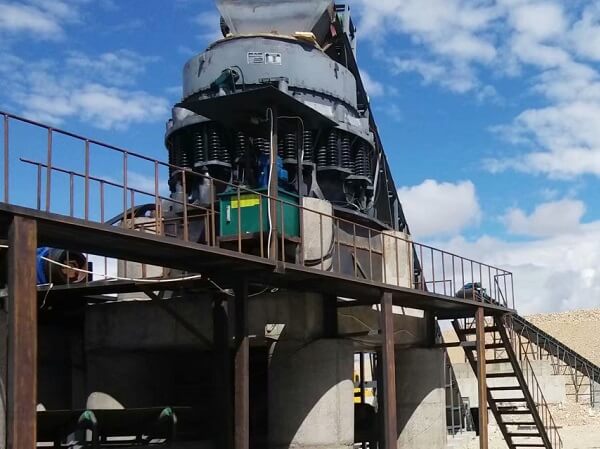 Feeding size:B cavity 87-460mm / D cavity 37-170mm
Capacity:B cavity 46-1642t/h / D cavity 27-720t/h
Application:metallurgy, construction, hydropower, transportation, chemical industry, building materials and other industries.
Material:river pebbles, limestone, dolomite, granite, rhyolite, diabase.
Advantages:
The spring cone crusher has reasonable structure, excellent crushing principle and technical parameters, reliable operation, low operating cost, large crushing force, high production efficiency and high output.
The supply of minerals, rocks and aggregates is essential for the sustainable development of today's society. As a high performance rock crusher, most of cone crushers are adopted in the mineral processing plants, rock and aggregate processing plants. Cone crushers are used to reduce the particle size of rock materials or to liberate valuable minerals from ores, and are usually used as secondary crushers or tertiary crushers in crushing circuits.
Early crushers used springs to protect the tramp iron and adjust them manually. In addition to the hydraulic setting adjustment system, the newer crushers also use a safer and more reliable hydraulic tramp iron release and removal system. The hydraulic setting adjustment system can adjust the crusher settings as needed to optimize the crusher performance, allow remote setting changes, and connect to the automation system.
Different types of cavity
It operated in open circuit, can be fitted with fine, medium, coarse or extra coarse crushing cavities.

HP, GP, Compound Cone Crusher
Select the rightest cone crushers to maximize your profit. Optimized crushing with the lowest maintain.

Hydraulic control, safe and friendly
precise adjustment and control of discharging, rapid response self-protection when there is blockage.
Parameter
Structure
Application
Please fill out the contact form below to get the quotation price and engineer help.
We will response your request within 24 hours.
Notice:
We do not provide jobs, nor do we interested in investment or partnerships.
We provide equipment and mineral processing solution, we don't buy and sell mineral ores.

We value your privacy and keep your information safe.