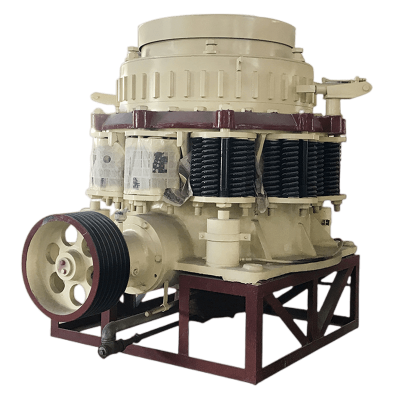 Types: GP, Hp, Symons crusher
Capacity: 1-1200t/h
Feeding size: <500mm
Application: It is used for crushing hard and medium-hard ores and rocks, such as iron ore, copper ore, limestone, quartz, granite and other ores
Introduction: Cone crushers reduce the particle size of rock material to release valuable minerals from ores, often as secondary or tertiary crushers in a crushing circuit. It mainly crushes some hard rocks, aggregates or minerals, such as granite, basalt, tuff, river pebbles, etc. With the protection of the hydraulic system, the cone crushing operation is safe and reliable, the failure rate is reduced, and the crushing efficiency is higher. It can complete various medium, fine, and ultra-fine crushing operations from stone production to various ore crushing.
Cone crushers are widely used in various ore and aggregate production lines with strong crushing power and large processing capacity.
Usually used as a secondary or tertiary crusher in the crushing circuit, the finished product has uniform and fine particle size.
A hydraulic setting adjustment system adjusts discharge size to optimize crusher performance, allowing remote setting changes and connection to automation systems.
Each size of JXSC cone crusher has three cavity types to choose from. The models are diverse, customizable and fully meet the needs of various users.
Working Principle of Cone Crusher
During the working process of the cone crusher, the motor drives the eccentric sleeve to rotate through the transmission device, and the moving cone rotates and swings under the force of the eccentric shaft sleeve. The section where the moving cone is close to the static cone becomes the crushing cavity, and the material is crushed by repeated extrusion and impact of the moving cone and the static cone.
When the moving cone leaves this section, the material that has been broken to the required particle size falls under its own gravity and is discharged from the bottom of the cone.
Types: According to different crushing principles and product particle sizes, it is divided into many models: GP cone crusher, HP cone crusher, Symons cone crusher.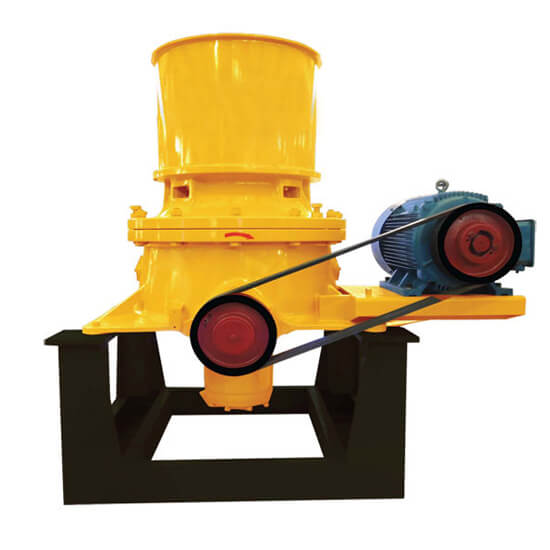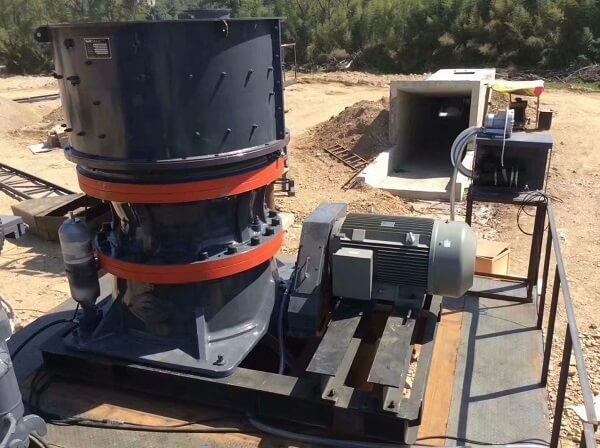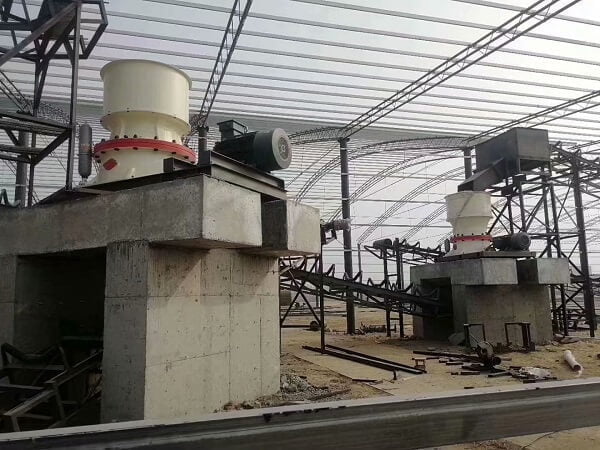 Feeding size: S cavity ≤500mm / Standard cavity ≤ 370mm
Capacity: S cavity 70-860 t/h / Standard cavity 25-2185 t/h
Application: Applicable to metallurgy, construction, hydropower, transportation, chemical industry, building materials industry and other fields
Material: Suitable for crushing all kinds of hard and above medium hardness materials, such as river pebbles, limestone, dolomite, granite, rhyolite, and diabase.
Advantages:


Less consumption of wearing parts and low running cost. The hydraulic discharge orifice is used to adjust the ore outlet in a timely and convenient manner, so that the crusher can work under the state of being full of feed. Only by replacing the lining board can different crushing cavity types be obtained, which can meet different process requirements of coarse and fine crushing.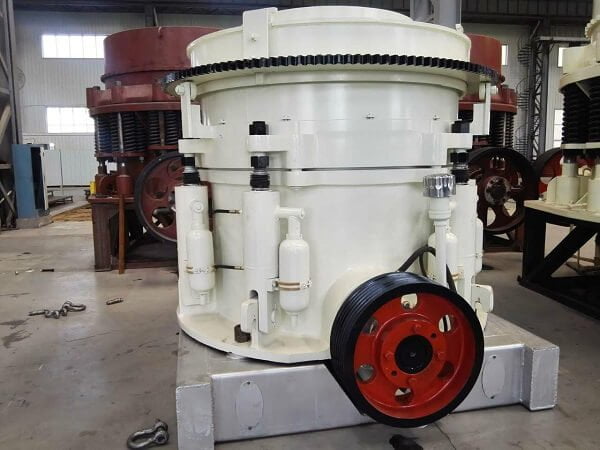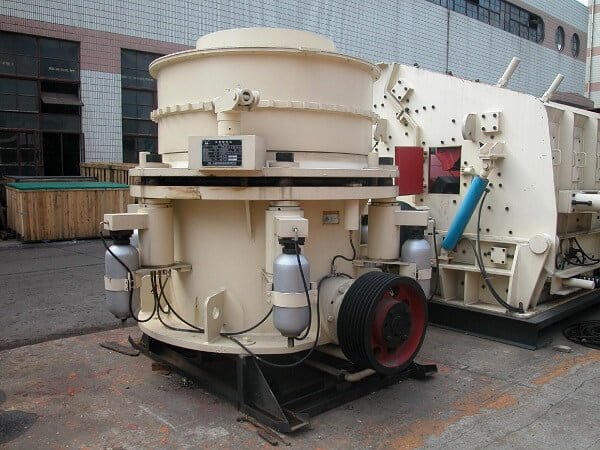 Feeding size: ≤ 335mm
Capacity: 40-1220t/h
Application: suitable for crushing hard or medium hardness ore and rock
Material: river pebbles, limestone, dolomite, granite, rhyolite, diabase, etc
Advantages:


The hp hydraulic cone crusher adopts a fixed main shaft design, which combines the spindle speed, stroke and crushing cavity shape, thereby improving the production capacity and product quality and improving the fine crushing ability. In the crushing process, the layered crushing makes the aggregate shape has been greatly improved.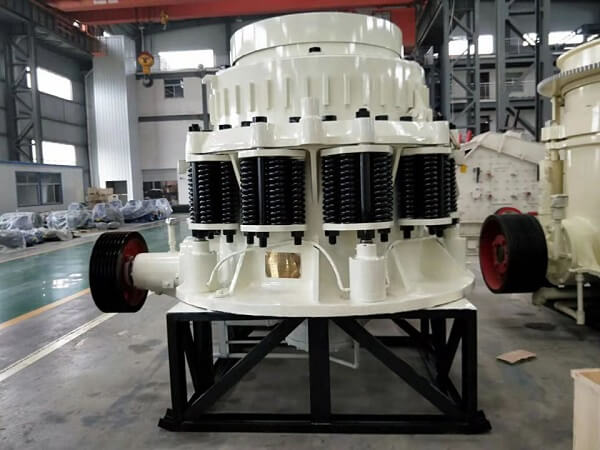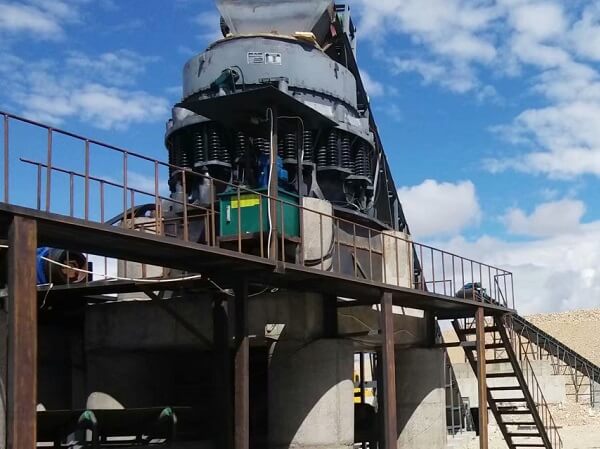 Feeding size: cavity 87-460mm / D cavity 37-170mm
Capacity: cavity 46-1642t/h / D cavity 27-720t/h
Application: metallurgy, construction, hydropower, transportation, chemical industry, building materials and other industries.
Material: river pebbles, limestone, dolomite, granite, rhyolite, diabase.
Advantages:


The spring cone crusher has a reasonable structure, excellent crushing principle and technical parameters, reliable operation, low operating cost, large crushing force, high production efficiency and high output.
Please fill out the information below for the quotation price and engineer's help. We will reply asap!
Notice:
We do not provide jobs and have no interest in investment or partnerships.
We provide equipment and mineral processing solutions; not buy and sell mineral /ore /materials.

We value your privacy and keep your information safe.