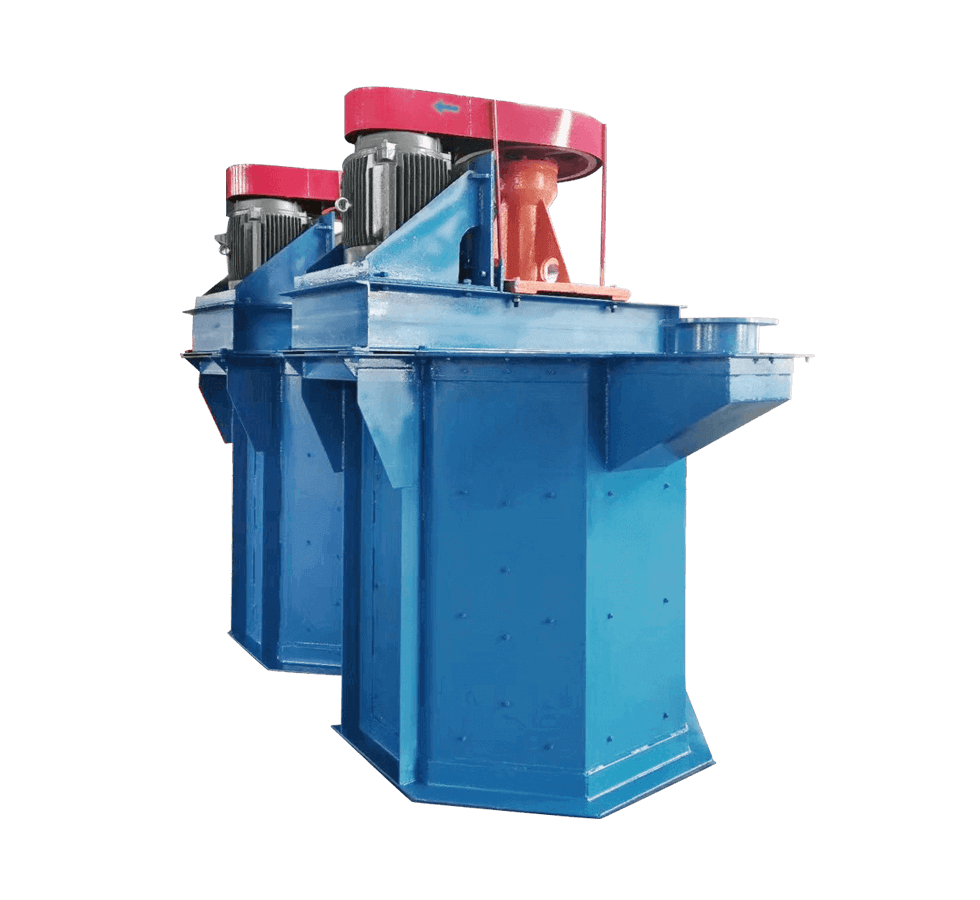 Attrition Scrubbing Machine
Volume: 1-10 m³
Feeding Size: ≤5mm
Capacity: 0-80t/h
Application: scrubbing silica sand, quartz sand, potassium albite feldspar ore, natural silica sand, glass sand, beach sand, construction silica sand; ore slime, and removal of impurities on the surface of minerals
Introduction: An attrition scrubbing machine/scrubber or agitator washer, is mainly used for the dispersion of ore slime, removal and scrubbing of impurities on the mineral surface in the production process of silica sand (quartz sand) or potassium feldspar. It is also called "quartz sand attrition scrubber"- a key equipment used for washing and purification in quartz sand beneficiation. The attrition scrubber is generally used before or after the spiral sand washing machine in the sand washing plant to scrub the particle surface and decompose impurities. It can also scrub hard ores and aggregates in sand production lines requiring higher quality. The scrubbing machine cleaning process involves strong stirring, and the scrubbed material can increase the recovery rate of mineral processing.
The attrition scrubbing machine can be adapted to various equipment and has a wide range of applications; it has high scrubbing and stirring strength and good clean effect.
The tank lining and impeller are wear-resistant materials with high anti-corrosion and wear resistance.
The unique tank structure and impeller configuration increase the scrubbing strength by about 30% compared with the traditional scrubbing machine of the same specification;
A circulating water system is usually used to reuse wash water, thus reducing the waste of water resources.
Working principle of Attrition Scrubbing Machine
The material enters the cavity of the scrubber through the feeding pipe, and is mixed with water to form slurry. Under the strong agitation of the impeller, the slurry produces severe turbulence. The motor drives the main shaft to rotate through the pulley, and the blades generate a negative pressure zone. When the material is fully stirred and washed, it is pushed out by the blades and flows along the barrel wall. By vigorously agitating the granules, the machine removes unwanted materials such as clay, iron oxide, and organics that can cause cloudiness in the final product. Due to the continuous feeding of materials, the scrubbed materials are continuously discharged from the ore discharge port to complete the scrubbing work. Depending on the situation, adding chemicals can also help separate impurities.
Parameter
Model

Volume(m³)

Feeding Size(mm)

Feeding density(%)

Motor Power(kw)

Diamension
L*W*H(mm)

Weight(kg)

GSC1-1

1

≤5

50-60

11

1420x1310x1860

1300

GSC1-2

2

≤5

50-60

11×2

2340x1310x1860

2500

GSC2-1

2

≤5

50-60

30

2150x1900x2780

3200

GSC2-2

4

≤5

50-60

30×2

3530x1900x2780

5300

GSC4-1

4

≤5

50-60

55

2596x2800x3441

3800

GSC4-2

8

≤5

50-60

55×2

4430x2800x3441

7500

GSC6-2

12

≤5

50-60

90×2

4900x3200x4100

9500
Structure
Please fill out the information below for the quotation price and engineer's help. We will reply asap!
Notice:
We do not provide jobs and have no interest in investment or partnerships.
We provide equipment and mineral processing solutions; not buy and sell mineral /ore /materials.

We value your privacy and keep your information safe.