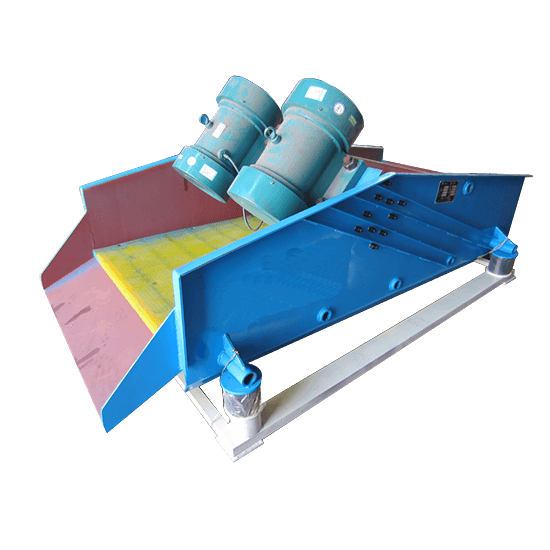 Capacity: 10-150t/h
Screening sieve: PU screening sieve
Screening sieve hole size: 0.2-0.5mm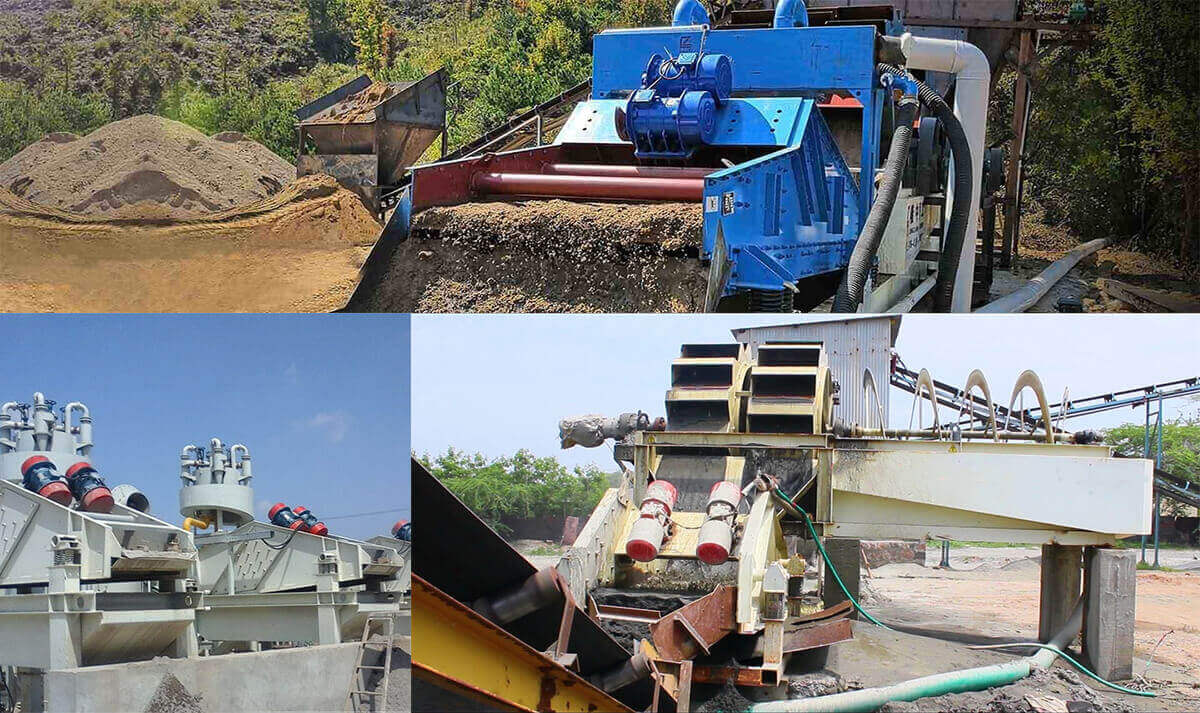 Dewatering Screen is also called "dewatering vibrating screen" because it uses the vibrate motion to separate the solid parts from the slurry feeds. Dewatering Screens have a wide range of applications, such as dewatering, desliming, degritting, rinsing, scrubbing, sizing and washing. They are designed to produce a consistent drip-free product and handle materials such as sand, gravel, crushed aggregates, frac sand, industrial sands, mineral sands, hard rock, precious metals ore, coal, iron ore, salt and other granular materials.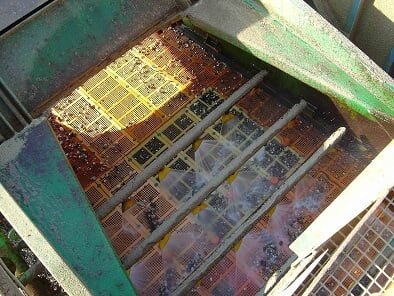 To dewater material effectively, the slurry is fed onto a steep, downward inclined screen surface at the feed end of the Dewatering Screen to achieve rapid drainage.
A pool of water begin forms in the valley as material builds up on the slightly upward inclined surface. Counter-rotating vibratory motors (or mechanical exciters on the largest of Dewatering Screens) create a linear motion at an angle to the screen surface that accelerates the solids upward and forward at 5G.
This, along with a generous stroke length, moves water through the countless openings between the particles to promote droplet formation.
| | | | | | | | |
| --- | --- | --- | --- | --- | --- | --- | --- |
| Model | Sieve width (mm) | Sieve length (mm) | Sieve square (m²) | Sieve hole size (mm) | Power (kw) | Capacity (t/h) | Overall dimensions L*W*H (mm) |
| GP1837 | 1800 | 3700 | 6.7 | 0.2-0.5 | 2*7.5 | 50-100 | 3963*3013*1961 |
| GP1842 | 1800 | 4200 | 7.6 | 0.2-0.5 | 2*7.5 | 60-110 | 4573*3013*1973 |
| GP2437 | 2400 | 3700 | 8.9 | 0.2-0.5 | 2*11 | 80-130 | 3986*3745*1961 |
| GP2442 | 2400 | 4200 | 10.1 | 0.2-0.5 | 2*11 | 90-150 | 4595*3745*2032 |