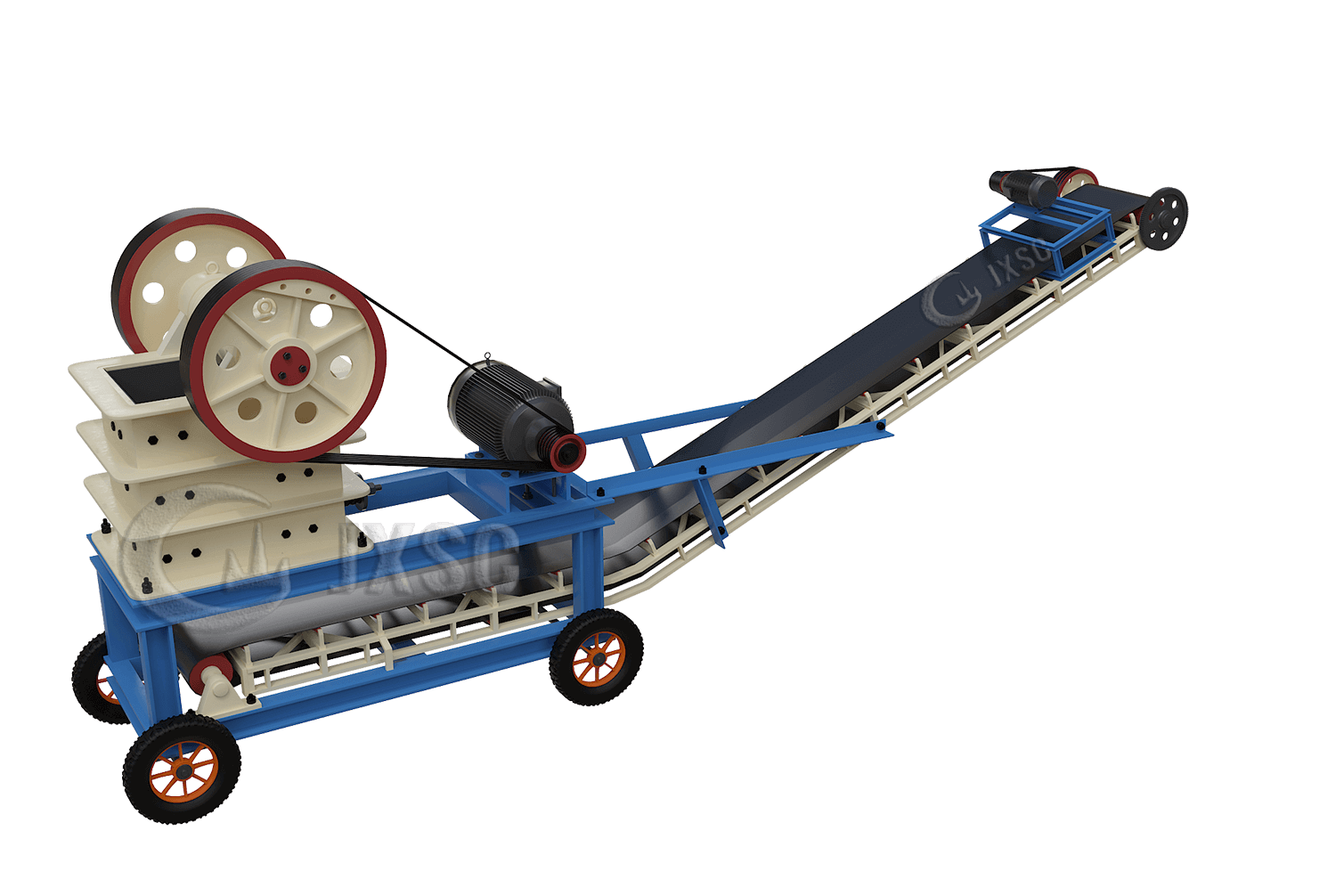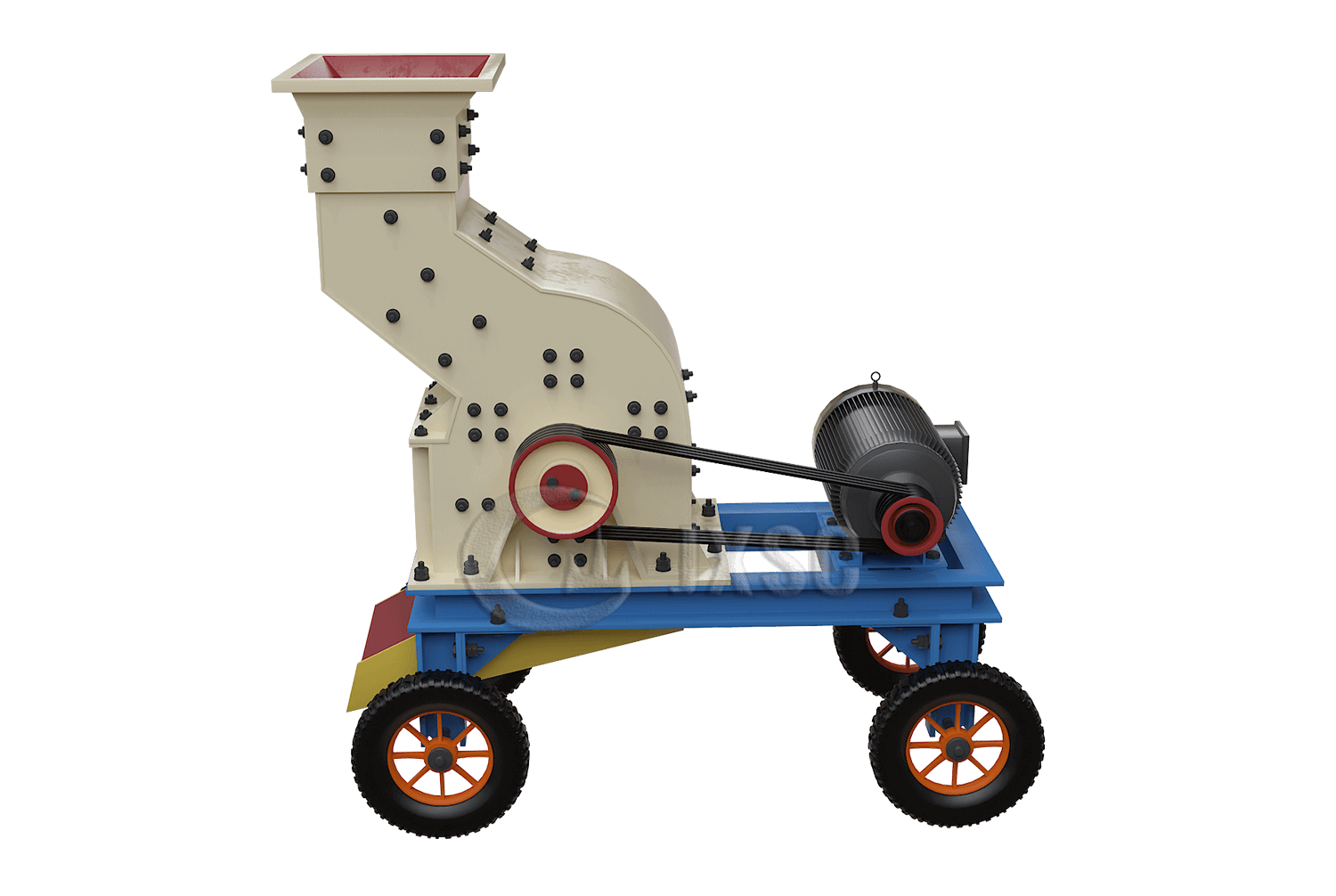 Small Portable Rock Crushers
Types:
Small portable jaw crusher with vibrating screen
Small portable jaw crusher with belt conveyor
Small portable hammer crusher
Application: The small portable rock crushers widely used to crush and screen various rocks, stone, aggregates, construction materials and ores, including limestone, granite, marble, gypsum, basalt, iron ore, copper ore, etc crushing and sand making plant.
Small Portable Rock Crushers
Small portable rock crushers, also known as mini mobile rock crushers, are versatile and efficient machines. Mainly used for crushing stone, ores and other hard materials; usually used in mining, construction, road construction and other projects. Its compact structure and easy transportation provide a simple solution for sand, gravel, aggregate, and mineral processing production lines. Not only does it simplify the process, but also saves user's costs and time.
JXSC rock crushers includes jaw crusher, hammer crusher, impact crusher, cone crusher, and roller crusher; it can also be appropriately equipped with a vibrating screen, belt conveyor or vibrating feeder to form small rock crushing plants. From small to large sand making and crushing production lines, we can customize fixed and portable rock crushers to meet the different needs of users.
Small Portable Rock Crusher Plant
1. Small Portable jaw crusher with vibrating screen
It is usually used for integrated crushing and screening materials such as gravel, ore and construction waste. Adding a vibrating screen can separate fine particles from coarse particles, allowing the crushing system to obtain finished products of various sizes in one time. Highly flexible and low energy consumption increases overall productivity while ensuring that the final product meets the required specifications. Among them, the diesel engine allows the jaw crusher to operate even in remote areas or areas with limited power, without external power supply and site restrictions;
2. Small portable jaw crushers with belt conveyors
It's widely used in mining, construction and other industries for material crushing and transportation. High-efficiency belt conveyors enable easy material handling and manipulation, ensuring smooth material flow. This eliminates the need for multiple trips between the production site and the stationary crusher, saving time and costs. With its efficient operation and adjustable settings, this small portable crushing plant delivers reliable performance even in tight spaces.
3. Small portable hammer crusher
Our small portable hammer crushers can quickly crushes, high-speed rotating hammer head and powerful impact ensure efficient crushing results with minimal energy consumption. Additionally, the portable hammer crusher features adjustable settings to control the output size according to the user's specific requirements. Made with high-quality materials and an easy-to-move design, the JXSC portable hammer crusher is designed to withstand heavy-duty and various environmental uses and can be put into production quickly.
Please fill out the information below for the quotation price and engineer's help. We will reply asap!
Notice:
We do not provide jobs and have no interest in investment or partnerships.
We provide equipment and mineral processing solutions; not buy and sell mineral /ore /materials.

We value your privacy and keep your information safe.