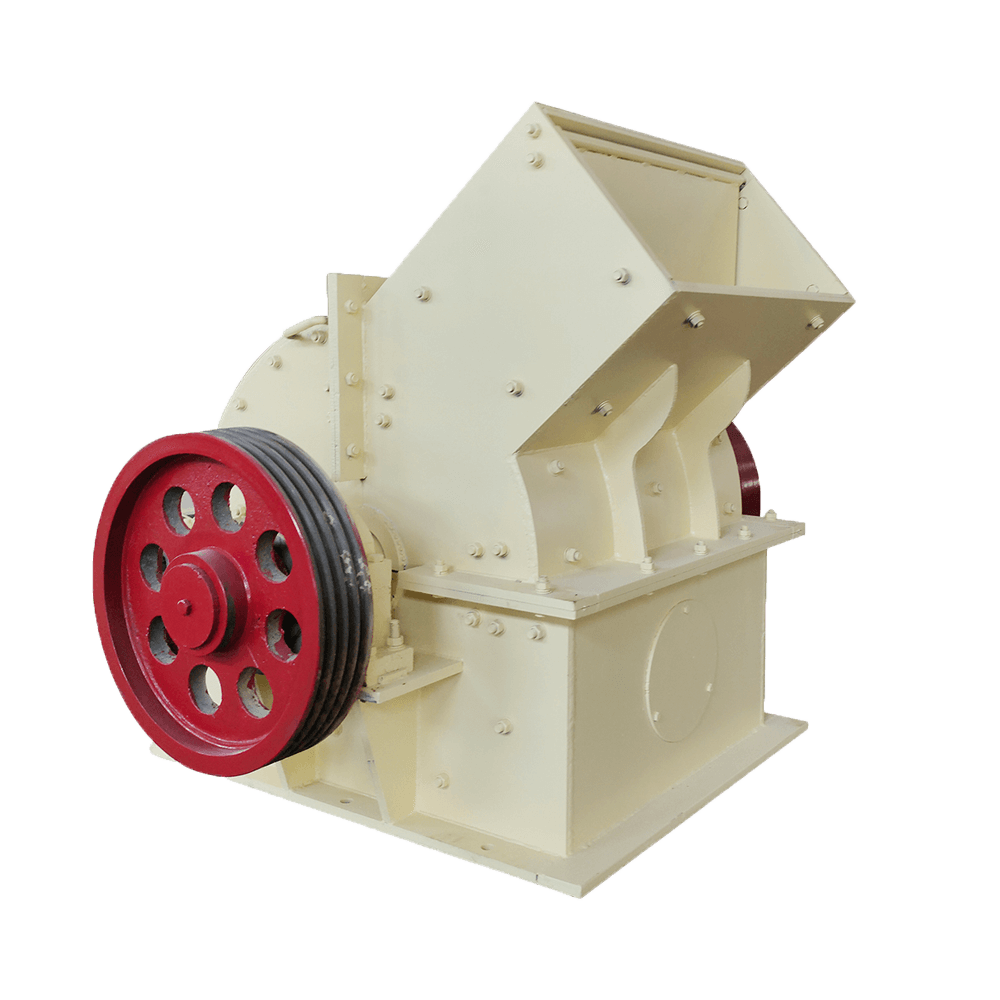 Capacity: 1-110t/h
Feeding size: <350mm
Output size: <10-35mm
Application: Crushing coal, salt, chalk, gypsum, brick, limestone, etc.
Introduction: The hammer crusher is divided into ordinary hammer crusher and ring hammer crusher. The ring hammer is generally used in coal, coke and other industries. Ordinary hammer type machines are generally indicated by PC prefixes in English, and ring hammer crushers are generally indicated by PCH in English prefixes.
Hammer crusher has the characteristics of simple structure, large crushing ratio, high production efficiency, etc. It can be used for dry and wet crushing. It is suitable for medium hardness and brittleness in mining, cement, coal, metallurgy, building materials, highways, combustion and other departments.
The hammer head of JXSC hammer crusher is cast from high manganese steel, which has high density, wear resistance and impact resistance.
The production capacity is high and the products are uniform; the required discharging granularity can be adjusted according to customer requirements.
The machine body structure is sealed, which solves the problems of dust pollution and ash leakage in the crushing workshop.
We can customize fixed and mobile types and heavy-duty hammer crushers for large crushing production lines.
working principle of Hammer crusher
The motor drives the rotor to rotate at high speed in the crushing cavity. The material is fed into the machine from the upper feed port and crushed by the impact, shearing and grinding of the high-speed hammer.
In the lower part of the rotor, there is a sieve plate, the particle size of the crushed material that is smaller than the size of the sieve hole is discharged through the sieve plate, and the coarse particle size larger than the sieve hole size is retained on the sieve plate to continue to be hit and grinded by the hammer, and finally passes the sieve plate out of the machine.
Parameter
Structure
Replacement
Parameter
Model

Speed

Feed size
(mm)

Out-put size
(mm)

Capacity
(t/h)

Weight
(T)

Power
(kw)

PC-400×300

1450

≤40

0-10

1-3

0.8

11

PC-600×400

1000

≤220

0-15

5-25

1.5

22

PC-800×600

980

≤350

0-15

10-50

3.1

55

PC-800×800

980

≤350

0-15

10-60

3.5

75

PC-1000×800

1000

≤400

0-13

20-75

7.9

115
Structure
Replacement
Please fill out the information below for the quotation price and engineer's help. We will reply asap!
Notice:
We do not provide jobs and have no interest in investment or partnerships.
We provide equipment and mineral processing solutions; not buy and sell mineral /ore /materials.

We value your privacy and keep your information safe.