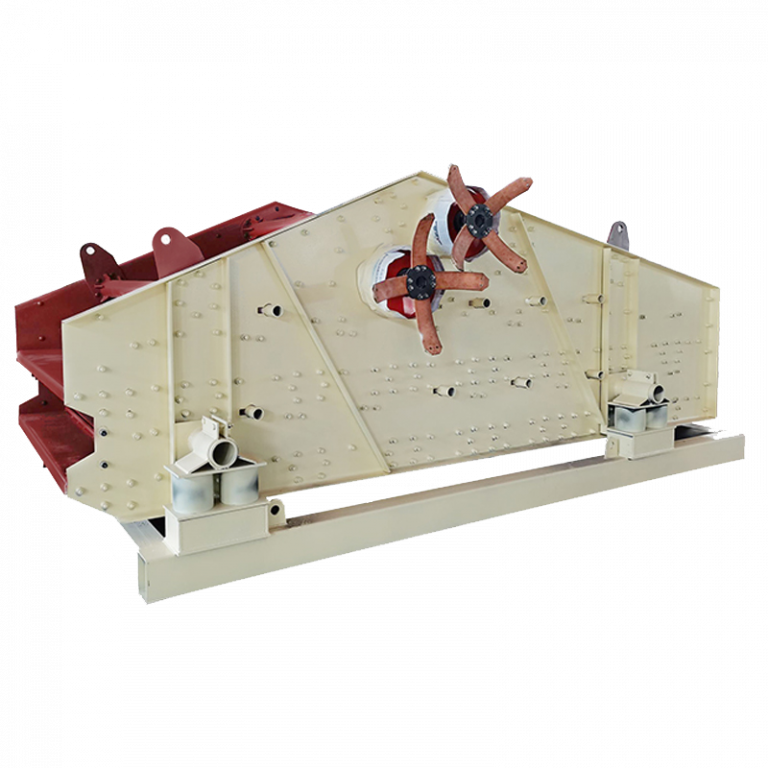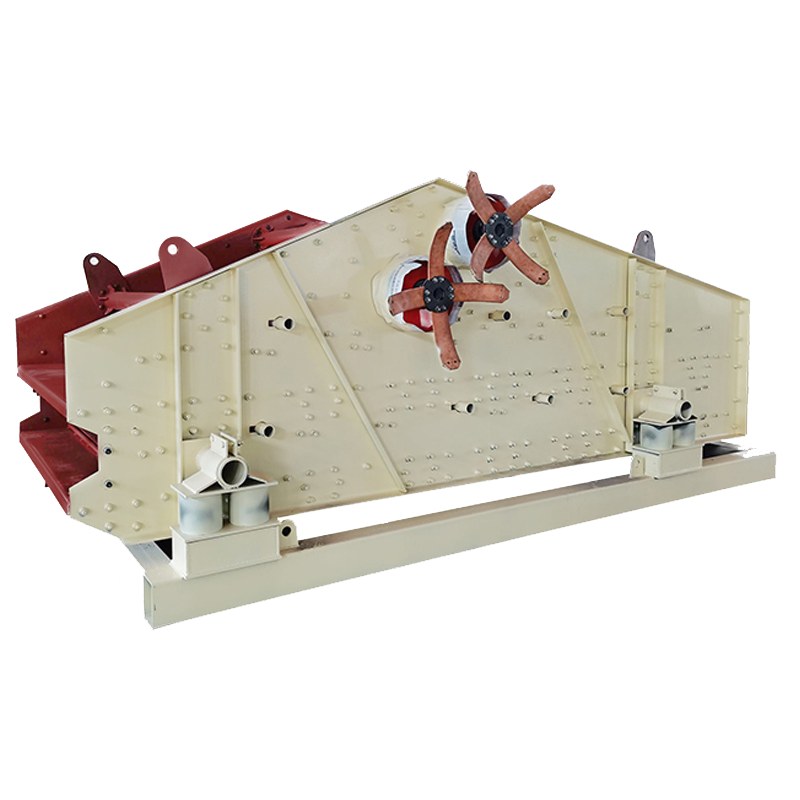 Capacity: 10-500t/h
Layer: 1-4 available
Moto power: 2.2-30kw
Application: Screening of various minerals, sand and gravel, aggregates, rocks, etc
Introduction: The vibrating screen is a mechanical device for screening, classifying and filtering granular materials, commonly used in mining, industry and laboratories. It is mainly used for various process steps such as preliminary screening of raw materials, classification of particles, removal of impurities, and solid-liquid separation. The vibrating screen is vital screening equipment in the various ores/aggregates production lines. 
Types Of Vibrating Screen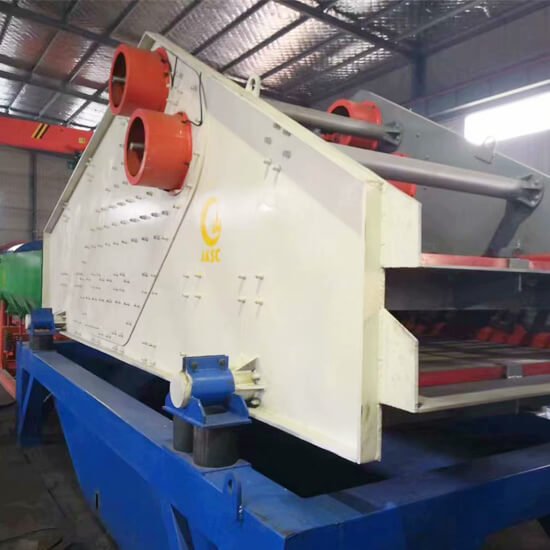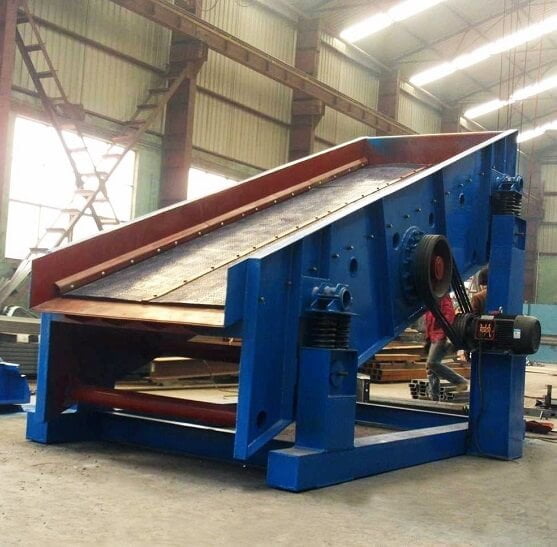 high frequency vibrating screen
High-frequency vibrating screens can separate particles more finely, which is very beneficial for applications that require high-precision classification.
Its vibration frequency is high, usually requires smaller vibration force, and consumes less energy.
High-frequency vibrating screens have better processing effects on sticky, moist or porous materials that are difficult to screen, and can reduce clogging and adhesion problems.
Typically capable of handling situations requiring large batch screening.
Linear vibrating screens are suitable for various granular materials, including medium- and coarse-grained materials, and have wide applications.
Linear vibrating screens are generally more stable and consume less energy than high-frequency vibrating screens.
The structure is relatively simple, has a low maintenance cost, and is easy to clean.
For applications requiring the screening of large quantities of particles, linear vibrating screens typically have higher processing capacities.
working principle of Vibrating screen
Main parts of high frequency vibrating screen are mainframe, screen, electric vibrators, electric motor, rub spring and coupler.
The screening decks are capable of single to triple decks, greatly improve the screening efficiency and capacity. Besides, providing a thin and loose bed of particles, which as well as do a good effect on the screen.
Sieving is one of the oldest and most widely used physical size separation methods and is widely used in industry. In the continuous screening process, high frequency and low amplitude features lead to the vertical elliptical movement, the particles that fall from the feed hopper and reach the surface of the screen are sorted under the action of gravity. Oversized particles rebound along the screen, and most undersized particles pass through the holes.
Technical parameter
Structure
Technical parameter

Structure
Please fill out the information below for the quotation price and engineer's help. We will reply asap!
Notice:
We do not provide jobs and have no interest in investment or partnerships.
We provide equipment and mineral processing solutions; not buy and sell mineral /ore /materials.

We value your privacy and keep your information safe.