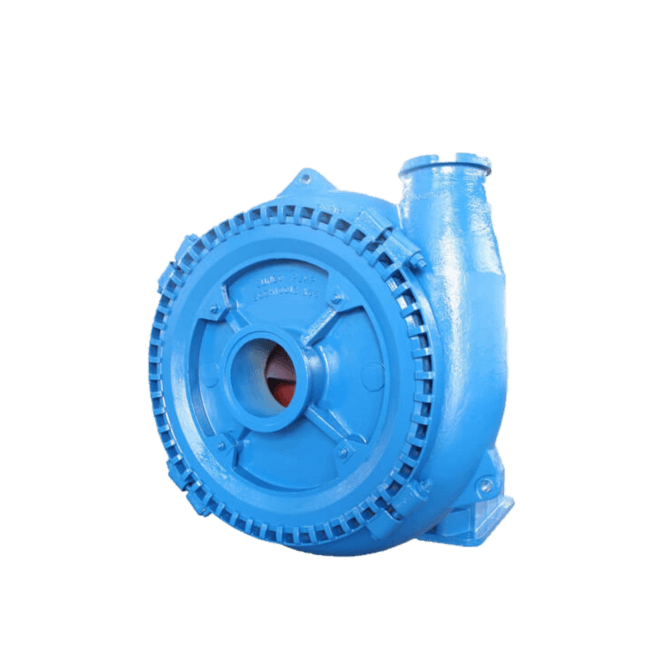 Size: 4" to 18"
Capacity: 36-4320m3/h
Head: 5m-80 m
Handling solids: 0-260mm
Concentration: 0-70%

Gravel pumps are horizontal single-casing slurry pumps with wide passage to transfer sand or slurry with big particle size. The wet parts lare made of Ni-hard and high-Chrome alloys to ensure long service life.MPG gravel pumps has far better performance than common pumps in dredging, sand mining, barge loading and mineral processing, etc. Featured with all the advantages of MPG, MPGH series gravel pumps have achieved extra high head for special working conditions.
Need help from engineers?
Parameter
Construction Drawing
Features
Application
Parameter
Model

Max. Power P

(kw)

Capacity Q

(m3/h)

Head H

(m)

Speed n

(r/min)

Eff. η

(% )

NPSH

(m)

Impeller Dia.

(mm)

6/4D-G

60

36-250

5-52

600-1400

58

2-5.5

378

6/4E-G

120

36-250

5-52

600-1400

58

2-5.5

378

8/6E-G

120

126-576

6-45

800-1400

60

3-4.5

391

10/8S-G

560

216-936

8-52

500-1000

65

3-7.5

533

10/8S-GH

560

180-1440

24-80

500-950

72

2.5-5

711

10/8F-G

260

216-936

8-52

400-800

65

3-7.5

533

12/10F-G

260

360-1440

10-60

350-700

65

1.5-4.5

667

12/10G-G

600

360-1440

10-60

400-850

65

1.5-4.5

667

12/10G-GH

600

288-2808

16-80

350-700

73

2-10

950

14/12G-G

600

576-3024

8-70

300-700

68

2-8

864

14/12T-G

1200

576-3024

8-70

300-700

68

2-8

864

16/14G-G

600

720-3600

18-45

300-500

70

3-9

1016

16/14T-G

1200

720-3600

18-45

300-500

70

3-9

1016

16/14TU-GH

1200

324-3600

26-70

300-500

72

3-6

1270

18/16TU-G

1200

720-4320

12-48

250-500

72

3-6

1067
Construction Drawing
Features
Application