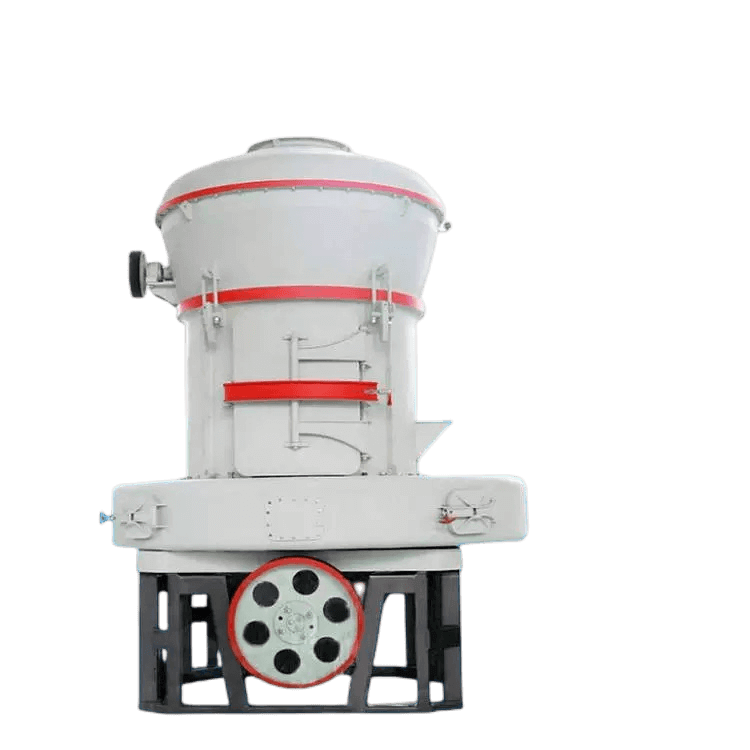 Processing capacity: 1-22TPH
Application materials: such as quartz, feldspar, calcite, talc, barite, fluorite, rare earth, marble, bauxite, manganese ore, iron ore, copper ore, slag, granite, barite, dolomite, bentonite, limestone , Kaolin and other ores and aggregates are ground into powder.
Introduction: Raymond mill or raymond grinder, raymond grinding mill adopts advanced grinding technology to crush and finely grind raw materials into required powder products. It is a powder grinding machine widely used in mining, metallurgy, building materials, coal and non-ferrous metal industries. It is mainly used for finely grinding various ores, rocks, aggregates and other non-flammable and explosive materials with Mohs hardness below seven grades and humidity below 6%. It has the functions of one-time feeding and grinding, continuous feeding and discharging. Raymond mill plays an important role in industrial production. Through crushing and processing, raw materials are converted into fine powder to meet the production needs of various industries. In addition, by adjusting the analyzer's speed and air volume, the produced powder's fineness can be precisely controlled.
JXSC raymond mill is a complete set that can form a production system independently. We support providing complete powder grinding plant equipment, including cyclone powder collector, dust collector, bucket elevator, vibrating feeder, jaw crusher, blower and main grinding mill.
Advantages
The complete set is strong; from the rough processing of raw materials to the packaging of finished products, it forms a milling production system independently, and the one-time investment is small.
The dry continuous milling has a high capacity, the fineness of the finished product can be adjusted, and the powder is fine and uniform. And the sieving rate is as high as 99%.
The electrical system adopts centralized control, and the grinding workshop can realize unmanned operation, making maintenance convenient.
Our grinding mill has an advanced dust collector, less dust and less environmental pollution.
Working principle Of Raymond Mill
After the bulk material is crushed to the required particle size, the material is sent to the storage hopper of raymond mill by the bucket elevator. Then, the material is sent into the raymond mill chamber through the vibrating feeder for grinding. The pulverized material is sent into the powder classifier by the airflow of the fan and classified according to the particle size: the larger particle material falls into the mill chamber for reflux grinding; the material that meets the fineness enters the cyclone powder collector with the air flow through the pipeline, and is separated and collected. The finished product is discharged through the discharge device.
Parameter
Strcuture
Complete Milling System
Parameter
Model

Grind roller

Grinding ring

Feed size
(mm)

Output size
(mm)

Capacity
(t/h)

Motor power
(kw)

Overall dimension
(mm)

 

Q'ty

Dia.
(mm)

Height
(mm)

Outer Dia.
(mm)

Height
(mm)

 

 

 

 

 

3R1410

3

140

100

495

100

<8

0.613-0.044

0.15-1.2

14.1

3340*2200*3200

3R2115

3

210

150

726

150

<15

0.613-0.044

0.28-1.8

28.2

4480*3100*3970

3R2615

3

260

150

865

150

<15

0.613-0.044

0.35-2.8

35.7

5000*4100*4850

3R2715

3

270

150

884

150

<15

0.613-0.044

0.40-3.4

42.7

5050*4150*4900

3R3015

3

300

150

965

150

<15

0.613-0.044

0.45-3.7

55

5200*4200*4950

4R3016

4

300

160

990

160

<20

0.613-0.044

0.6-4.5

55

5250*5000*5500

4R3216

4

320

160

1073

160

<25

0.613-0.044

1.0-5.2

72.5

7700*7200*8800

5R4119

5

410

190

1400

190

<30

0.613-0.044

2.0-9.0

157.5

7900*8800*9650
Strcuture
Complete Milling System
Please fill out the information below for the quotation price and engineer's help. We will reply asap!
Notice:
We do not provide jobs and have no interest in investment or partnerships.
We provide equipment and mineral processing solutions; not buy and sell mineral /ore /materials.

We value your privacy and keep your information safe.