50TPH Alluvial Tin Process Plant In Nigeria
We guarantee the high quality machine in the mineral processing industry, established in 35 years of experience

minerals
Alluvial tin ore, and magnetite, contains clay


feed size
Raw material 0-100mm, tin ore size 0-25mm

Customer's request
Recover tin and magnetite as much as possible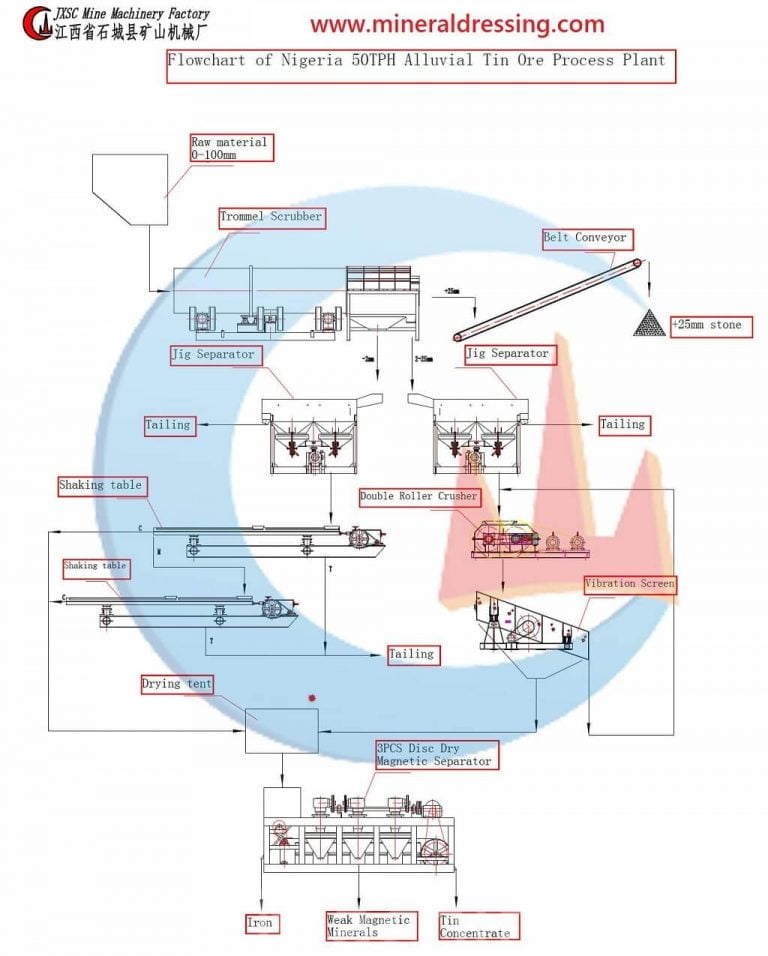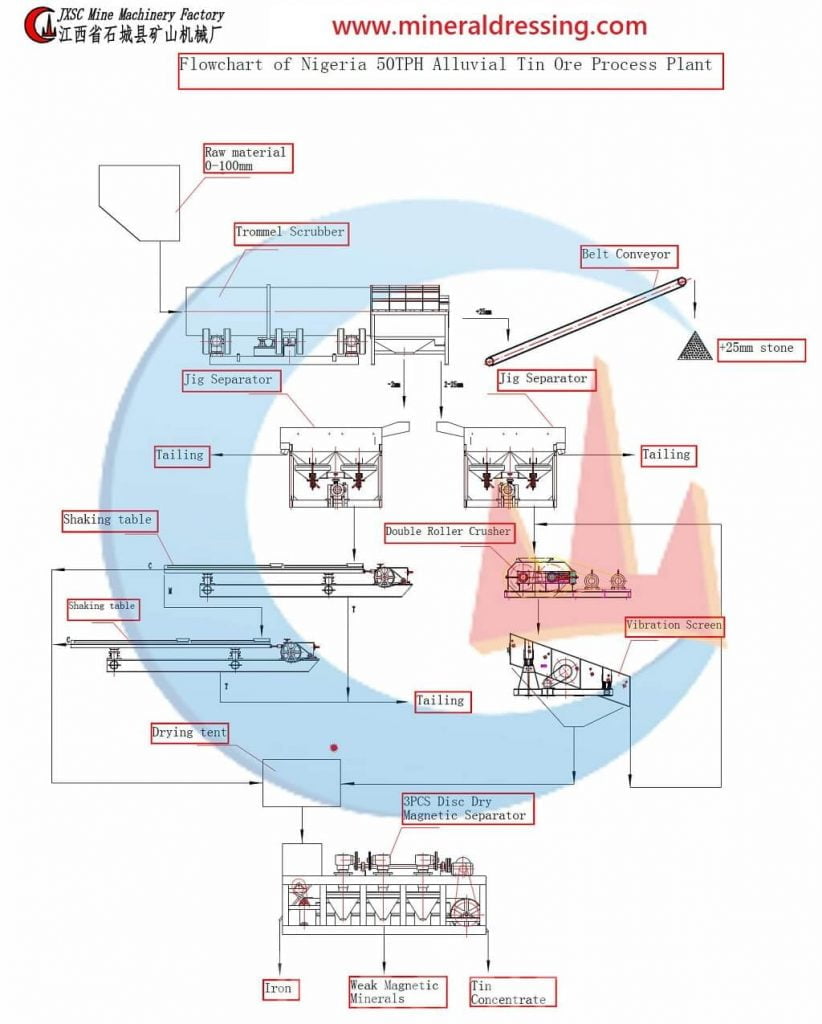 1. Ore washing: trommel scrubber
This step is aimed at the raw materials with large mud content and strong cementation, such raw materials must be washed and deslimed before being crushed.
2. Gravity separation: jig, shaking table
After crushing and screening, it will enter the pre-selection stage. -2mm materials enter jig separator to separate, then directly enter the shaking tables.
3. Crushing & Screening: roller crusher, vibrating screen
2-25mm materials enter another jig to separating, then crushed by roller crusher. Use roller crusher to crush raw ore into ore with particle size below 2mm. Then it is divided into two grades by a vibrating screen.
4. Magnetic separation: three disc magnetic separator
The ore selects qualified tin concentrate by magnetic separator.
Tin Processing Plant Solutions & Flow Design
Notes: in order to reduce the investment in the early stage of equipment, belt conveyors and hopper are made locally according to the site conditions.
Please fill out the contact form below to get the quotation price and engineer help.
We will response your request within 24 hours.
Notice:
We do not provide jobs, nor do we interested in investment or partnerships.
We provide equipment and mineral processing solution, we don't buy and sell mineral ores.

We value your privacy and keep your information safe.
Capacity: 1-20 TPH
Feeding: 2~18mm
Application: alluvial gold, coltan,tin, etc
All services in one place