100TPH Alluvila Coltan Processing Plant In Uganda
We guarantee the high quality machine in the mineral processing industry, established in 35 years of experience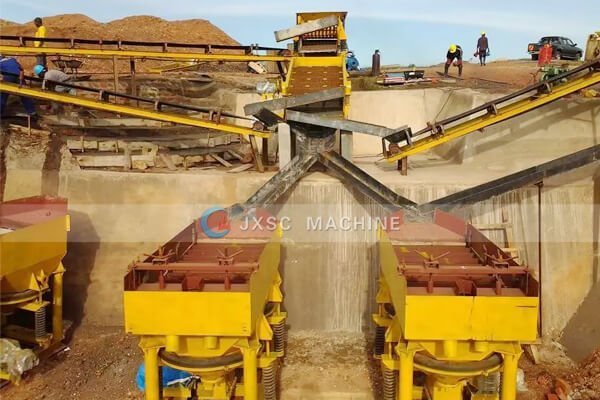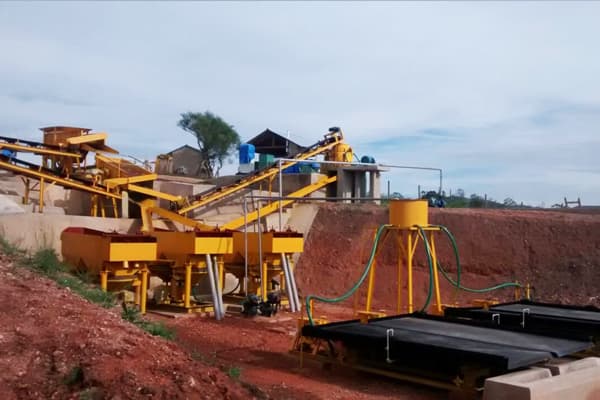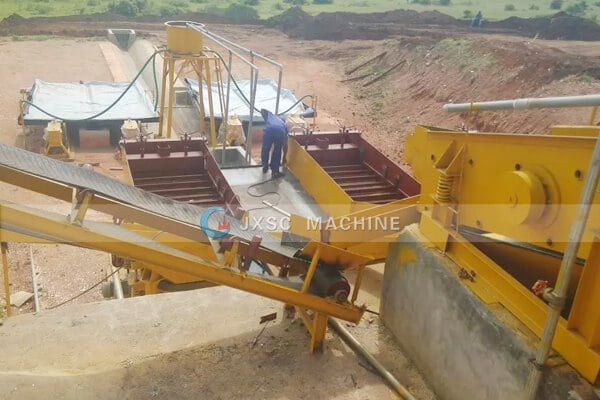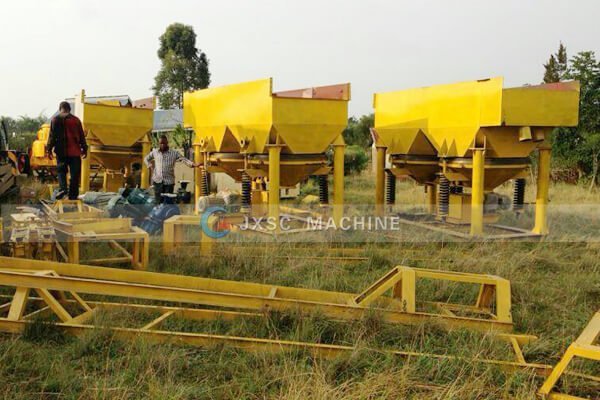 1. Raw ore: alluvial coltan ore
2. Capacity: 100TPH
3. location: Uganda
4. Input size: <30mm
Feeding – Screening – Crushing – Gravity separation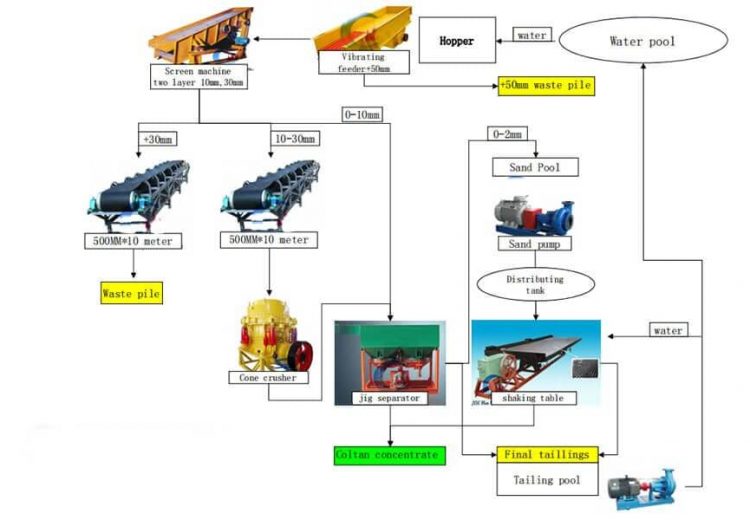 This 100tph alluvial coltan processing plant is one of our company's most successful cases. From inquiry to installation, our professional engineers solve our customer's problems the whole way. When customers say our prices are higher than others, we take out equipment to explain why the quality is higher. Product material cost is high, careful workmanship and high labor costs, so the equipment price really can not be less.
After six months of communication, we visited our company and decided to cooperate with us. After the equipment reached the customer's mine, we sent engineers to guide the site installation.
1. Screening: Vibrating screen
Wash the impurities on the surface of the ore in the hopper with water. The vibrating feeder can evenly feed the coltan-containing ore into the vibrating screen. Vibrating screen with two layers of screens for classifying materials into three grades: +30 mm, 10-30 mm, 0-10 mm.
2. Crushing: Cone crusher
Materials larger than 30mm are transported to one side by a belt conveyor as waste. The 10-30mm material is conveyed to the cone crushing mill to -10mm by a belt conveyor.
3. Separation: Jig separator, Shaking table
All 0-10mm materials enter the jig concentrator for sorting. +2mm material will generate on sieves. The -2mm coltan concentrate is transported to the distributing tank through a sand pump, and then enters the shaker for re-concentration.
The final tailings enter the tailings pond, and the sand pump is used to transport the water to the shaking table or hopper to clean the sand ore. Water recycling can be realized.
Please fill out the information below for the quotation price and engineer's help. We will reply asap!
Notice:
We do not provide jobs and have no interest in investment or partnerships.
We provide equipment and mineral processing solutions; not buy and sell mineral /ore /materials.

We value your privacy and keep your information safe.