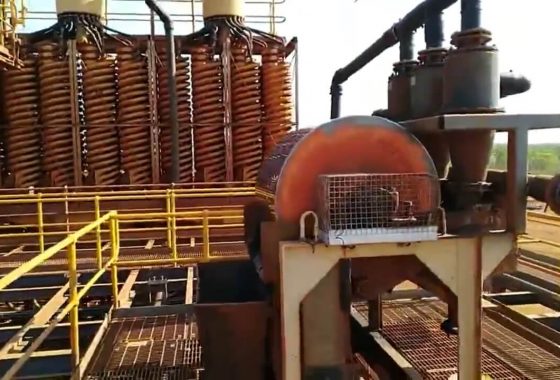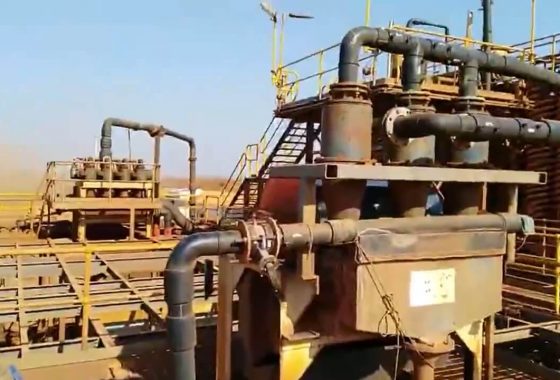 Titanium often occurs as oxide minerals. There are mainly separating ilmenite (FeTiO3), rutile (TiO2) and titanium magnetite with industrial value utilization.
Titanium ore needs to be beneficiated to improve the comprehensive recycling rate of concentrate. JXSC supports custom titanium beneficiation plant and equipment, including gravity separation, magnetic separation, electric separation, flotation and combined methods.
Titanium ore process methods
According to the different types of minerals, it is generally divided into the following three types of titanium processing methods:
Titanium-Magnetite: It often appears in magnetite and non-metallic minerals as independent inclusions. The principle of processing this kind of ore is to throw the tailings roughly as much as possible, and then conduct grinding and magnetic separation on the titanium concentrate.
Hematite-Titanium type: This type of ore is very fine and tightly symbiotic. Only titanium mixed concentrate can be selected for beneficiation, then pyrometallurgy to obtain pig iron and high-titanium slag.
Perovskite-Titanium magnetite: Generally, wet weak magnetic separation is used to select titanium magnetite. Then use the fatty acid collector to flotation the calcite, remove the intermediate ore, and flotation the titanium.
Titanium Beneficiation Process
1. Gravity Separation
It is to remove the gangue minerals in the ore through jig concentrator, spiral chute, shaking table and other equipment after the raw ore is crushed. It is mainly suitable for coarse-grained embedded titanium and fine-grained collectively disseminated titanium.
2. Magnetic separation
Because titanium has weak magnetism and can be separated from non-magnetic minerals by magnetic separation. It is widely used in iron removal operations to improve the concentrate grade of titanium, and can also be used to enrich titanium with a small proportion of gangue minerals.
3. Flotation separation
Flotation is an effective method for recovering fine-grained titanium and can obtain sulphide concentrates.
4. Electric separation
Electric separator is mainly a method of treating raw ore containing non-conductive impurities such as titanium pyroxene. This method has requirements on the particle size of titanium, which cannot be lower than 0.04mm. Pretreatments such as heating and radiation exposure are required before sorting.
5. Combined process
Titanium often contains a variety of minerals and impurities, such as rutile, zirconite, plagioclase, sulfide minerals and so on. Currently, combined methods include: magnetic separation + flotation, gravity separation + flotation, magnetic separation + gravity separation, gravity separation – magnetic separation – flotation – electric separation. The combined beneficiation method can improve the grade and recovery rate of minerals.
Titanium Processing Plant
1. Rock Titanium Separation Plant
Rock ore is mainly titanium-containing composite iron ore, which has a dense structure and is difficult to mine and select. Through multi-stage crushing and screening, gravity separation, magnetic separation, electric separation and less flotation are used to improve the TiO2 grade of titanium ore.
1. Pre-separation: select and discard part of the tailings from the mined rock ore, in order to improve the beneficiation capacity. Pre-separation commonly used methods such as magnetic separation, dense medium cyclone and other rough separation.
2. Iron separation: By separating titanium-containing composite iron ore, iron concentrate or vanadium iron concentrate for ironmaking can be obtained, and most iron and titanium can be separated. Commonly used magnetic separator for iron separation.
3. Titanium separation: The tailings after iron separation are crushed and screened in multiple stages, and various methods such as gravity separation, magnetic separation, electric separation and flotation are used to improve the concentrate grade.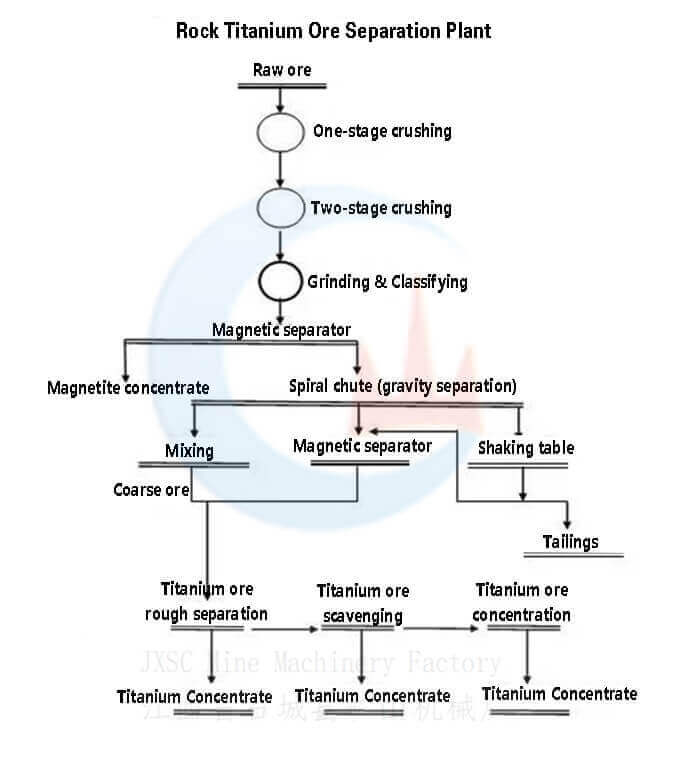 2. Alluvial Titanium Processing Plant
The alluvial ore is mainly ilmenite, with less rutile, white titanium and anatase. It often coexists with zircon, monazite, etc.; heavy sand minerals are fine-grained; silicate minerals dominate gangue. The combined process of gravity, magnetic, and electric separation is mainly used in production.
1. Washing & desliming: When the raw ore contains a lot of mud, it must be washing and desliming first. Desliming generally uses a hydrocyclone.
2. Grinding& classifying: The materials that have reached the particle size are evenly sent to the ball mill through the conveyor. The ore powder discharged from the ball mill enters the classifier.
3. Separation: The minerals discharged from the classifier enter the magnetic separator for rough separation, and the concentrate is selected through the rough separation and enters the beneficiation. If gravity separation is carried out directly, spiral chute can obtain coarse concentrate containing heavy sand minerals, and then enter the magnetic separator for separation.
Note: If the ore contains zircon, rutile, etc., electric separator is used to separate them by utilizing the difference in conductivity between different minerals.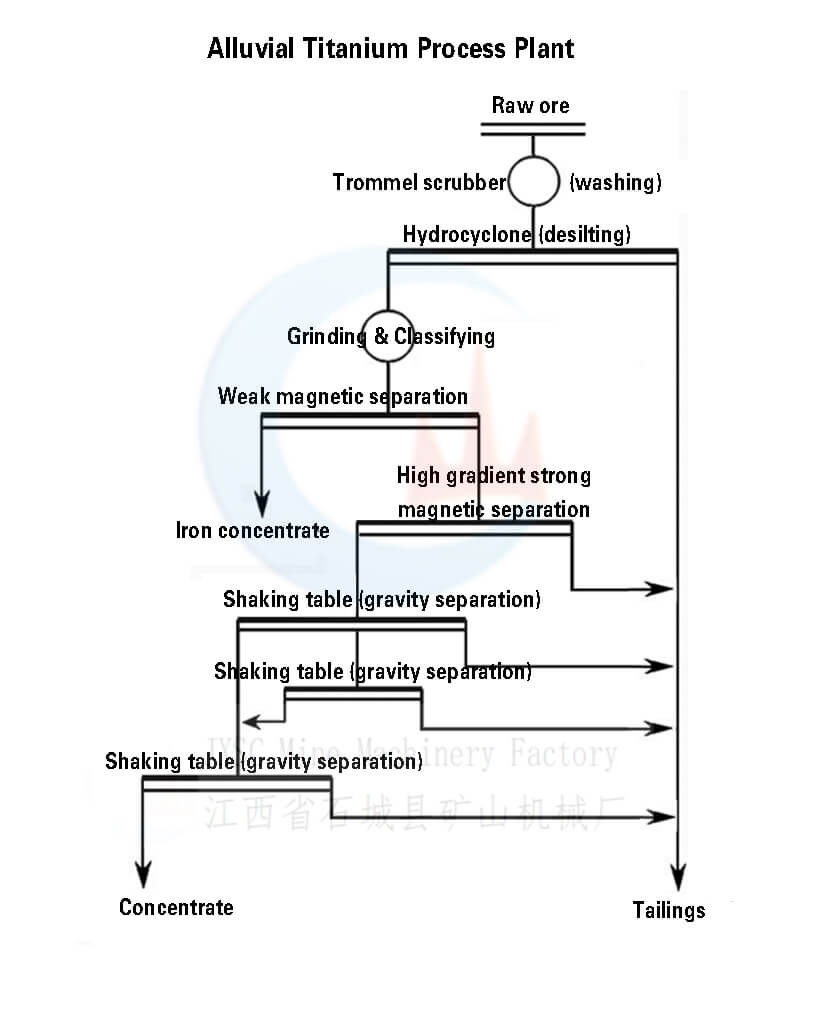 Please fill out the information below for the quotation price and engineer's help. We will reply asap!
Notice:
We do not provide jobs and no interest in investment or partnerships.
We provide equipment and mineral processing solutions; don't buy and sell mineral /ore /materials.

We value your privacy and keep your information safe.