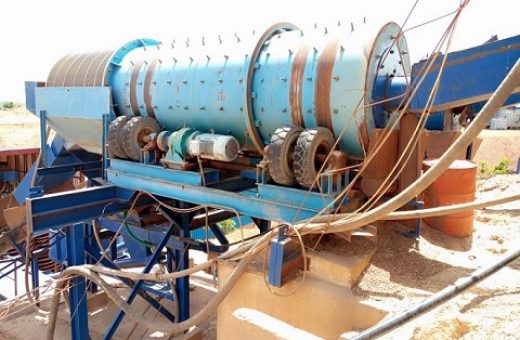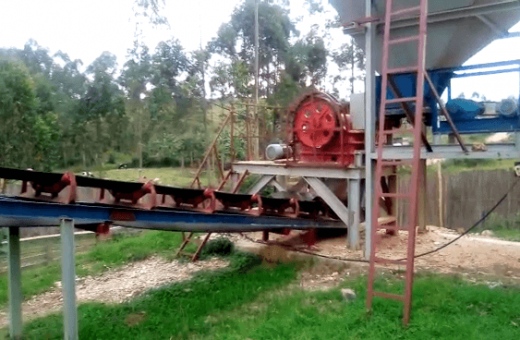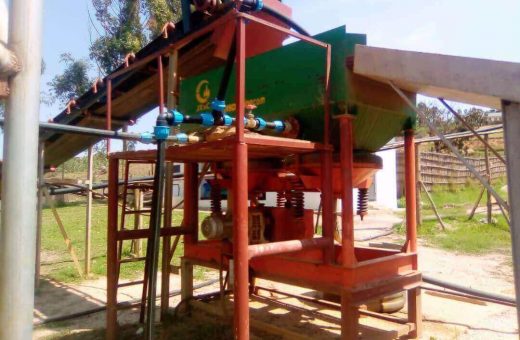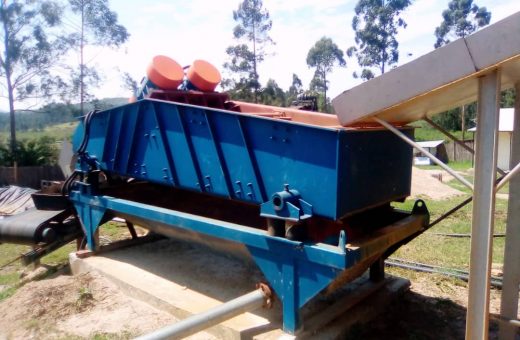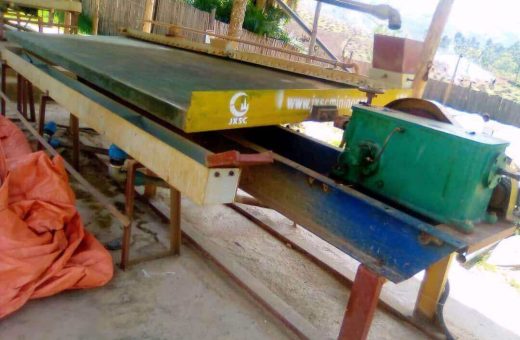 The density of tin(Cassiterite) ore is larger than the paragenetic mineral, so the tin(cassiterite) ore mining process mainly applies gravity separation processing.
JXSC provides complete tin ore beneficiation plant solutions and mining equipment. We are one of the leading project suppliers for the tin ore mining process and we work closely with our customers to meet specific needs.
Tin ore beneficiation is usually carried out by gravity separation, which is determined by the characteristics of tin ore due to its higher density than that of co-existing minerals. However, iron oxide minerals such as magnetite and hematite are often associated with tin ore, so it is impossible to completely separate the ore only by gravity separation. Therefore, the tin ore beneficiation method will also use the magnetic separation method and the flotation method.
1. Ore washing and desliming: This step is aimed at the raw materials with large mud content and strong cementation, such raw materials must be washed and deslimed before being crushed. A trough-type washing machine is used for ore washing, and a classifier and a hydrocyclone are used for desliming.
2. Crushing and screening: Use jaw crusher and hammer crusher to crush raw ore into ore with particle size below 20mm. Then it is divided into two grades of 0-4mm and 4-20mm by a vibrating screener.
3. Gravity separation: After crushing and screening, it will enter the pre-selection stage. First, the ore of 4-20mm should be pre-selected with a heavy medium cyclone, and then enter the first stage of grinding. After grinding, the ore will be further sorted by a jig separator and a vibrating screen. 2mm, -2mm and then use the shaker table to select the concentrate, and +2mm become the tailings.
4. Magnetic separation stage: then carry out the separation and separation of lead and zinc. The ore selects qualified tin concentrate by jig.
The tin ore beneficiation process and equipment can be completed by crushing, screening, washing, gravity separation, and magnetic separation. The mining process of tin ore and the configuration of equipment need to be determined according to the nature and characteristics of the ore. Choose us to be able to purchase high-quality tin ore mining equipment, we have professional engineers, and sustom the process of tin ore beneficiation.
1. Alluvial Tin Ore beneficiation plant
This system is a fully set 120tph alluvial tin ore mining plant:
Vibrating feeder

Belt conveyor

Jig separator

Shaking table

Three discs magnetic separator
Raw ore conditions in this tin project are as follows:
1). Raw ore doesn't contain sticky clay, just alluvial loose soil
2). Tin concentrate size in alluvial ore is 0-5mm
3). Maximum feeding size of raw ore is 150mm
4). Feeding capacity is 120 tons per hour
1. Excavator or wheel loader feeds raw ore to the hopper through vibrating feeder that evenly feeds the trommel screen. Here vibrating feeder with grizzly bar, and a gap 80mm, so over 80mm of waste stone will be removed and transported to the waste stockpile. Disperse the raw material on the vibrating feeder with a high-pressure water gun.
2. Trommel screen has two layers screen, the inner screen is a bar steel screen with 30mm, and the outer screen is manganese steel wire mesh with 5mm hole size, so all over 5mm materials are screened out and transported to waste stockpile. Below 5mm materials will go to the distributor with a sand pump.
3. Below 5mm ore in distributor flow to 6 sets 4m2 jig separators by gravity separation. 4m2 jig separator has the capacity of 15-20 tons per hour. They are the primary separation of tin concentrate.
4. Tin concentrates from 6 sets of 4m2 jig separators go to 3 sets of 2m2 jig separators by gravity. 2m2 jig separator has the capacity of 5-10 tons per hour. They are fine separation tin concentrate.
5. All tin concentrates from 3 sets 2m2 jig separators go to 6 sets shaking table by gravity. The function of the 6 sets shaking table is further fine separation of tin concentrate so that the finished tin grade gets a big increase.
6. Shaking table generates three outputs: tin concentrate, middlings, and tailing. Middlings may still contain some tin, so in order to increase the tin recovery rate, all middlings from six sets of shaking tables are sent to three sets of shaking tables for reprocessing.
7. Tin concentrate from all shaking tables is the finished product. Tailings from all shaking tables go to the tailing pond.
8. After the tin concentrate are naturally dry under the sun, send them to three discs magnetic separator for dry separation out the tin, iron, coltan, and other weakly magnetic minerals.
2. Hard Rock tin ore processing plant
1. Crushing: The material less than 15mm enters the hopper with a grizzly screen, then is fed by the trough feeder, and is transported to the jaw crusher and roller crusher through the belt conveyor, and is crushed twice to reach the ideal size.
2. Screening: Qualified materials are screened by vibrating screen, materials less than 5mm enter the jig machine for sorting, and materials with +5mm are conveyed by belt conveyor and returned to the rollers for fine crushing.
3. Beneficiation:The jig separator uses a slurry pump to pump the material under the screen to the dewatering screen, discards the tailings, recycles the water, and then transports it to the shaker for use by the water pump. The -2mm concentrate on the screen is directly transported to the distribution tank by the slurry pump, and then enters the shaking table for separation to obtain the tin ore concentrate.
Please fill out the contact form below to get the quotation price and engineer help.
We will response your request within 24 hours.
Notice:
We do not provide jobs, nor do we interested in investment or partnerships.
We provide equipment and mineral processing solution, we don't buy and sell mineral ores.

We value your privacy and keep your information safe.