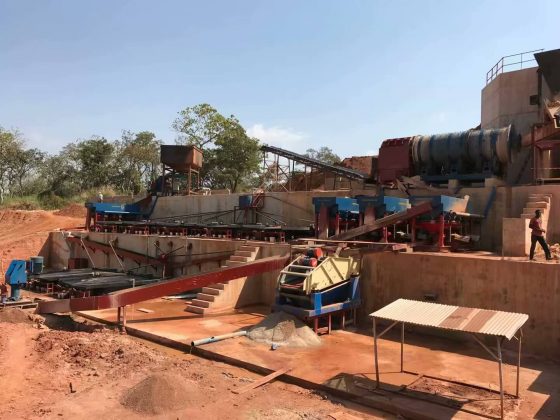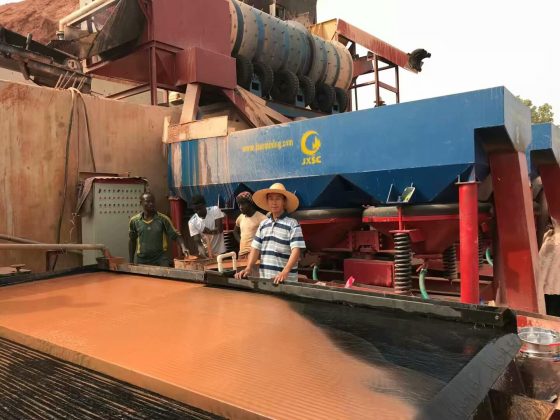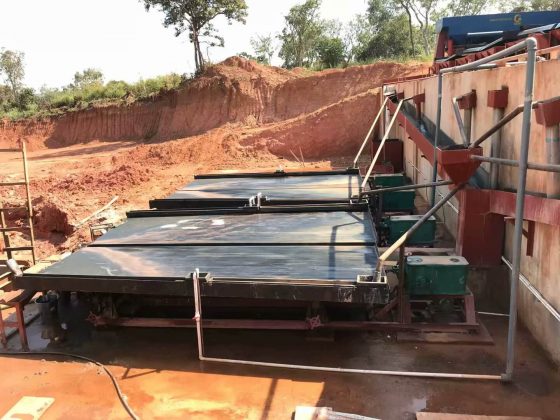 Tantalum Niobium Ore Processing
Tantalum niobium ore refers to the general term for minerals containing tantalum and niobium. Which can be used for ore mining, mainly from tantalite(coltan), niobium iron ore(columbite) and pyrochlore.
JXSC supports custom tantalum niobium ore processing plants and equipment according to ore types and specific requirements, including washing, crushing, grinding, gravity and magnetic separation, drying, etc.
&nbsp Tantalum niobium ore beneficiation process
The tantalum-niobium ore beneficiation separates the valuable minerals in the raw ore from impurities to obtain high-purity tantalum-niobium concentrate, which meets the requirements of industrial applications. The specific Ta-Nb ore process should be determined according to the specific nature and composition of the ore.
Ore washing: To extract tantalum-niobium ore with large mud and strong viscosity, washing operation is essential; usually adopt large-scale trommel scrubber.
Crushing & Grinding: The mined tantalum and niobium ore is first crushed by crushers and then sent to a ball mill to ground fine powder.
Gravity separation: If raw ore contains niobite, cassiterite, zircon sand, ilmenite, tantalite and other valuable metals, the specific gravity difference is relatively large; usually use jig separators to separate the tantalum-niobium ore composite concentrate with good purity. Shaking tables can separate concentrate or waste tailings and multiple products can be obtained at the same time.
Flotation separation: This method is usually used to separate non-metallic minerals such as opal and quartz in tantalum-niobium ore.
Concentrate separation: The concentrate after rough separation may still contain certain impurities; comprehensive use of magnetic separation, electric separation, etc. to further improve the grade and recovery rate. Three-disc magnetic separators are often used to achieve the one-time separation of multiple minerals.
&nbsp Tantalum niobium ore processing plant
This setup is a 200TPH tantalum niobium tin processing plant, main equipment and flow details as follows:
2 sets of vibrating feeders

1 set of trommel screens

1 set of vibrating screens

8 sets of jig separators

8 sets of shaking tables

1 set primary

jaw crusher

1 set of secondary fine jaw crusher

2 sets of third hammer crusher

4 sets of slurry pump

1 set of three discs magnetic separator

4 sets of belt conveyors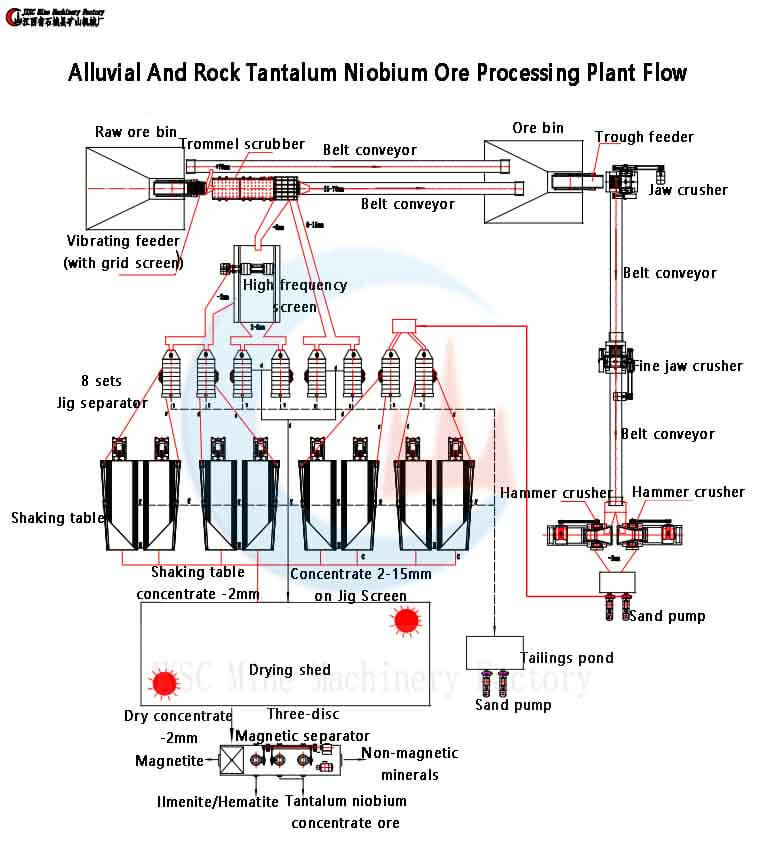 1. Feeding: The truck loads the raw material into the first vibrating feeder equipped with a 70mm mesh screen. +70mm will be sent to the transfer bin by the 1st conveyor.
2. Screening: 0-70mm materials will be sent to trommel screens with 8mm and 15mm screens for washing and separation. The 0-8mm material will be sent to the vibrating screen with 2mm sieve for separation again. The 8-15mm material is sent to two jig for separating. 15-70mm material will also be sent to the transfer silo.
3. Gravity separation: After vibrating screen separation, the 0-2mm material is sent to two jigs; each jig will be equipped with two shaking tables for further separation. The 2-8mm material is sent to two jig separators for separating. After passing through the jig, the 2-8mm and 8-15mm concentrates are directly sent to the drying field.
4. Crushing & Drying: The material in the transfer bin will be fed into the primary jaw crusher by the second vibrating feeder under the bin. The primary jaw crusher output will be sent to the secondary crushing, crushing to 0-20mm. The secondary crushed material is sent to the hammer crusher for crushing. 0-2mm will be stored in a pool with water. They will then be pumped to the remaining two jigs equipped with two vibrating tables for further separation. All the concentrates in the shaker are sent to the drying field for drying in the sun or in a rotary dryer.
5. Magnetic separation: The three-disc magnetic separator separates the dried 0-2mm concentrate. Eventually, it will be separate magnetite, ilmenite or hematite, tantalum-niobium concentrate, and non-magnetic materials.
Please fill out the information below for the quotation price and engineer's help. We will reply asap!
Notice:
We do not provide jobs and no interest in investment or partnerships.
We provide equipment and mineral processing solutions; don't buy and sell mineral /ore /materials.

We value your privacy and keep your information safe.