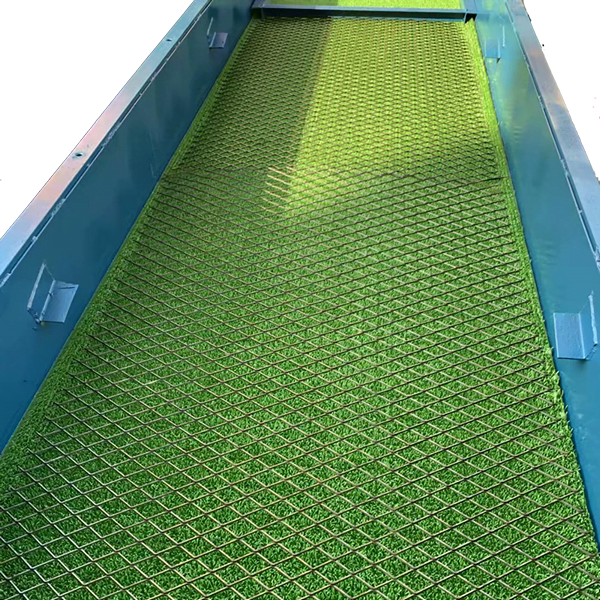 Sluice mats work with gold sluice boxes for better gold recovery & concentrate rate. It has the characteristics of high recovery rate, wear-resistant bottom plate and dense density. Popular with gold mining users.
Application: Mainly used in gold processing plants.
The sluice mat is a necessary wearing part for the gold sluice box in alluvial gold beneficiation, it can significantly improve the beneficiation rate of small alluvial gold ores yet with the minimum investment.
We manufacture different kinds of Sluice Mats used for gold concentrate and recovery. This sluice recovery system is the most effective and cheap sluice matting system we have ever used and as it stands the most advanced fluid separation system for gold sluices in the world.
In common gold recovery practice, different material and mesh size sluice mats are used to collect the different sizes of washed and concentrate gold ores.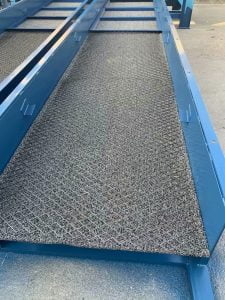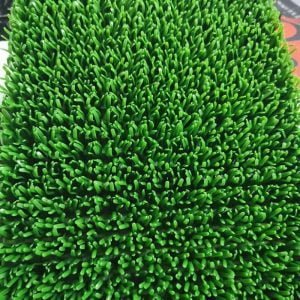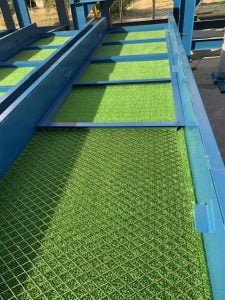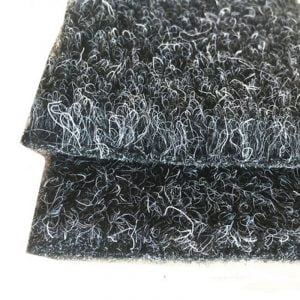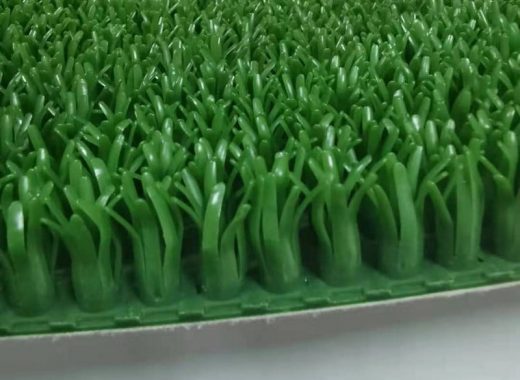 PE material gold sluice mats
| | |
| --- | --- |
| Material | PE |
| Thickness | 24mm 26mm 29mm |
| Size | 100x1500cm/roll |
| Color | Green, Black |
| Weight | 80Kg/roll |
PE grass sluice mats are often used to collect the larger size of gold and other precious ores particles.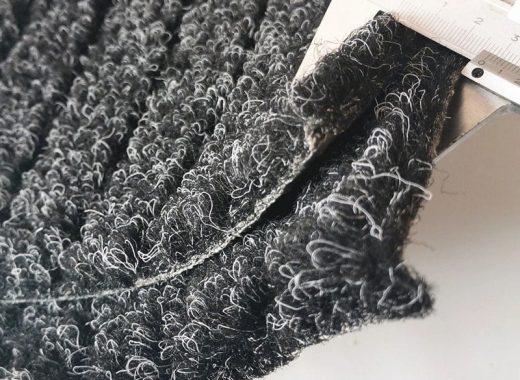 | | |
| --- | --- |
| Material | Polyester+Polypropylene |
| Thickness | 14mm-16mm |
| Lenth | 10m-40m |
| Width | Max width up to 3m |
| Weight | 1700gsm |
Polyester carpet sluice mats are mainly used to collect fine gold.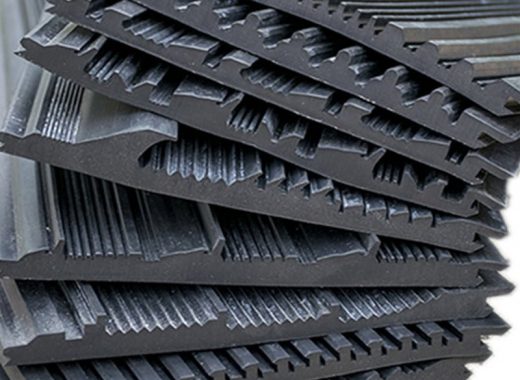 Rubber material gold hog mat
| | |
| --- | --- |
| Weight | 1.7kg/pc |
| Thickness | 15mm |
| Width | 15cm |
| Length | 100cm |
| Color | Black |
Rubber material gold hog mat for heavy-duty sluice operation,  with better flexible, excellent heat, and Ultraviolet rays resistant
Please fill out the information below for the quotation price and engineer's help. We will reply asap!
Notice:
We do not provide jobs and have no interest in investment or partnerships.
We provide equipment and mineral processing solutions; not buy and sell mineral /ore /materials.

We value your privacy and keep your information safe.