100TPH Alluvial Gold Processing Plant In Ghana
We guarantee the high quality machine in the mineral processing industry, established in 35 years of experience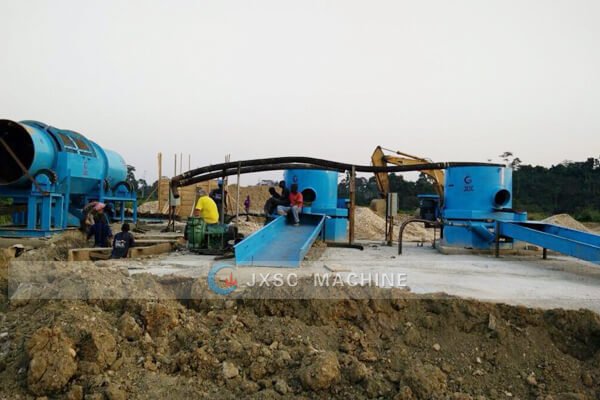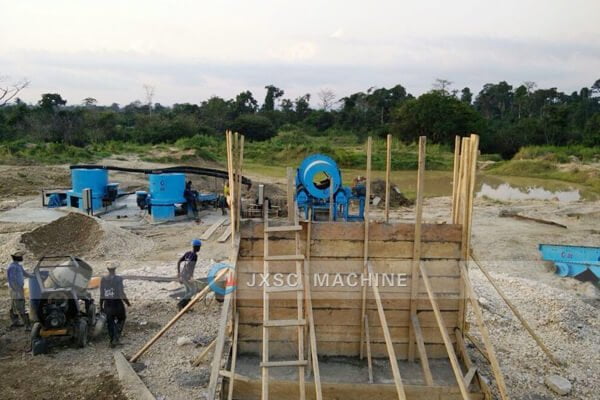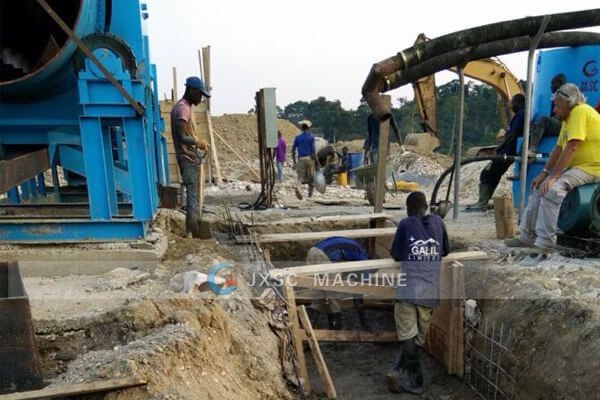 1. Raw ore: alluvial gold with less sticky mud
2. Capacity: 100TPH
3. Location: Ghana
4. Input size: >300mm boulders
5. Output size: 0-3mm
Feeding – Washing – Gravity separation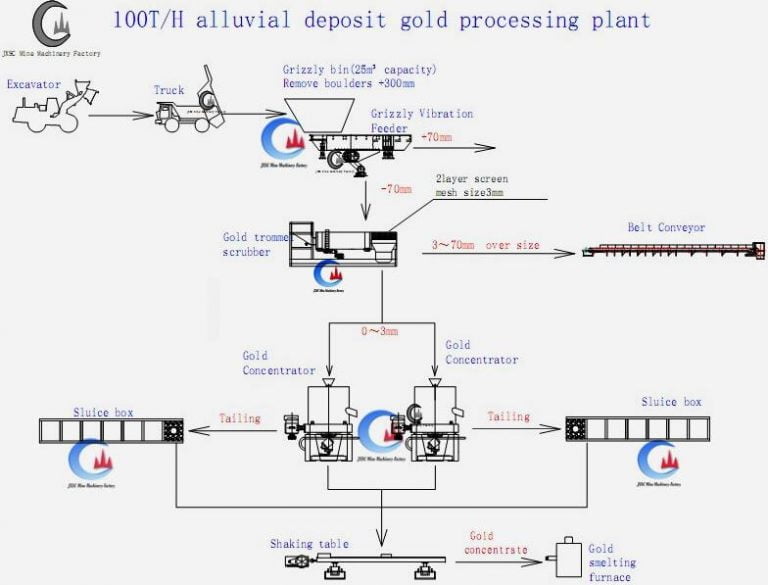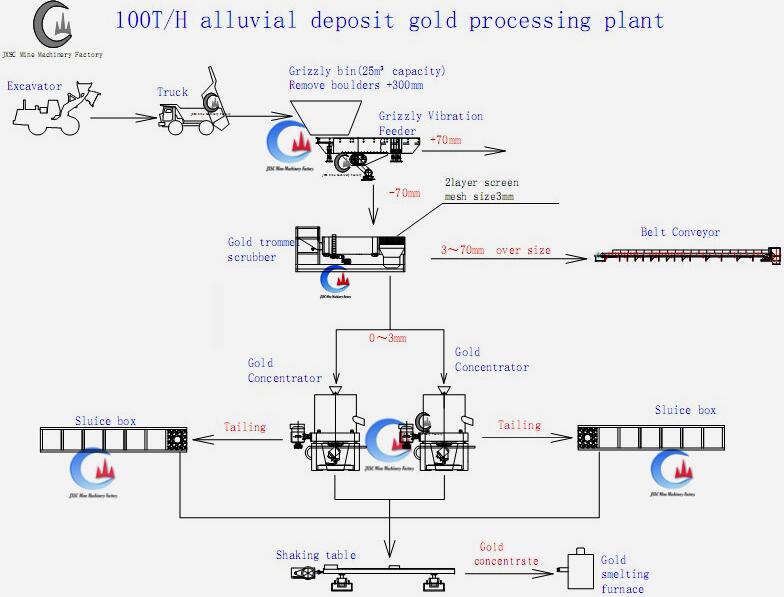 This 100tph alluvial gold processing plant, the customer didn't need mobile equipment, and wanted economical and practical's solution. Because the alluvial gold with less sticky mud, so we designed a simple flowchart. When we set the plant details and cost to customers, they accepted this solution.
The raw materials contain >300mm boulders, so the first step is remove them.

Gold trommel scrubber uses to washing and screen materials which screen 0-3mm and 3-70mm size.

Gold concentrator and shaking table to obtain gold concentrates. The tailings transport to sluice box to recycle gold.
1. Washing stage: Trommel scrubber
Boulders larger than 300mm enter the vibrating feeder with a grid screen to remove materials larger than 70mm. The material smaller than 70mm enters the ore washing machine with two layers of screens to wash away the sludge, and the material of 3-70mm is transported to the side by a belt conveyor.
2. Gravity separation: Gold centrifugal concentrator, Sluice box, Shaking table
The 0-3mm material enters two centrifuges respectively for separation, and the tailings are arranged on the gold chute to obtain gold concentrate. The concentrate is sorted again by a shaker to obtain high-grade concentrate, which is put into a gold melting furnace to be smelted into gold bars.
Please fill out the contact form below to get the quotation price and engineer help.
We will response your request within 24 hours.
Notice:
We do not provide jobs, nor do we interested in investment or partnerships.
We provide equipment and mineral processing solution, we don't buy and sell mineral ores.

We value your privacy and keep your information safe.