120TPD Spodumene Beneficiation Line In Zimbabwe
We guarantee the high quality machine in the mineral processing industry, established in 38 years of experience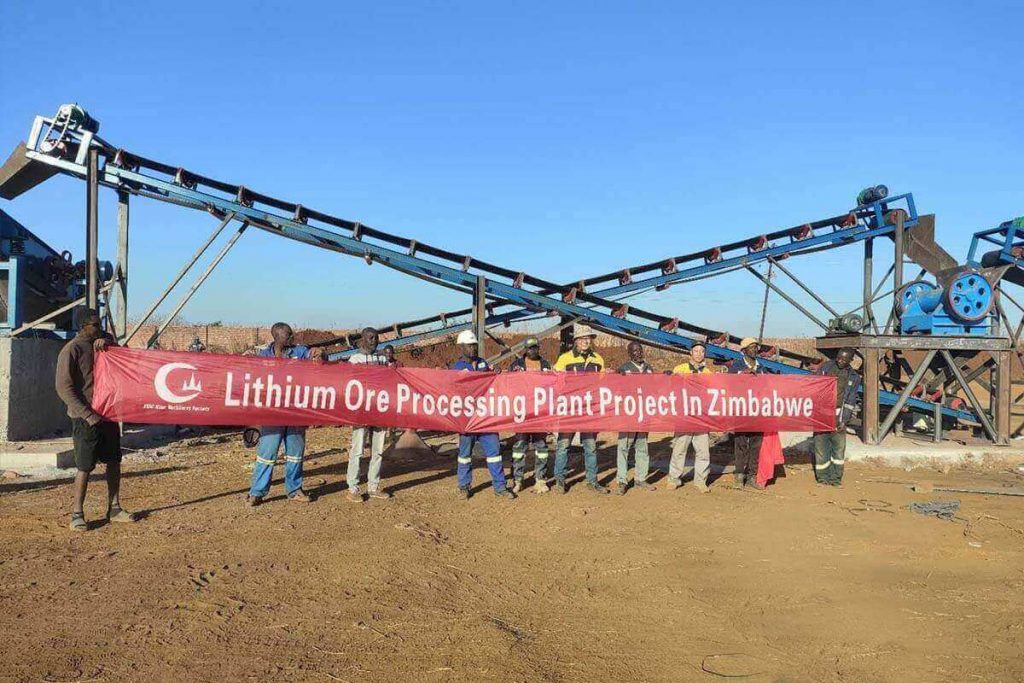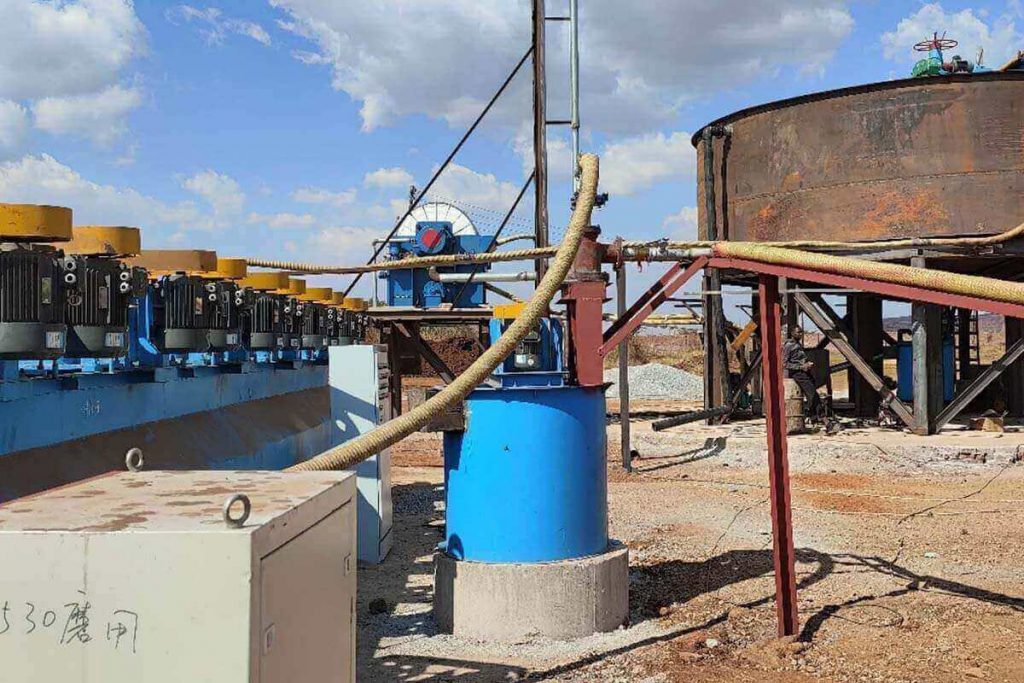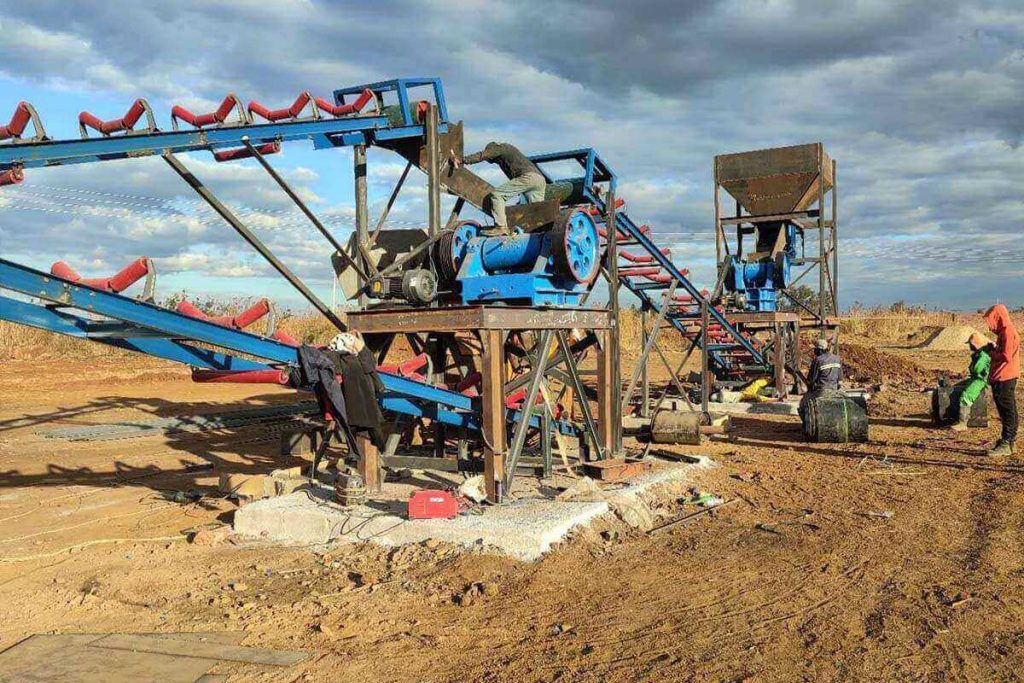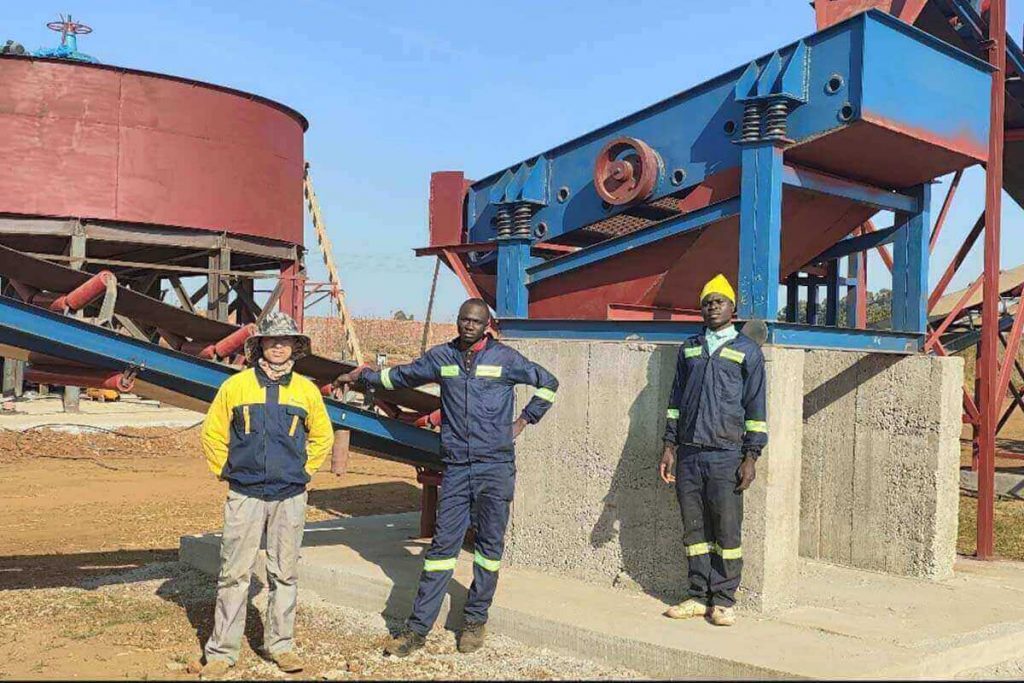 1. Raw ore: spodumene
2. Capacity: 5TPH
3. Location: Zimbabwe
4. Finished products: Li2O grade 6-7%
Crushing- screening- grinding – classifying – flotation – thickening- drying
This is a 120TPD spodumene beneficiation line we designed for a Zimbabwean customer. It is a lithium ore flotation production line with a high Li2O recovery rate.
The lithium ore processing line includes stages:
1. Crushing & screening: trough feeder, jaw crusher, vibrating screen
First, the raw ore is fed into the hopper by an excavator or truck, then evenly fed to the jaw crusher by a trough feeder for crushing operations.
The crushed materials enter the vibrating screen with a 20mm mesh, and the materials larger than 20mm are screened out by the vibrating screen and returned to the jaw crusher for re-crushing.
Qualified 0-20mm minerals are transported to the next storage bin by a belt conveyor.
2. Grinding & classifying stage: ball mill, spiral classifier, cyclone group
Materials of 0-20mm are evenly fed to the ball mill by the electromagnetic vibrating feeder for grinding operation.
The spiral classifier classifies the ground materials, and the spiral classifier overflow is fed by the sand pump to the cyclone group for classification again.
The overflow from the cyclone group is tailings, and the underflow is transported to the mixing barrel for thorough mixing, then to the flotation machine. After adding chemicals, the lithium concentrate is flotated after a full reaction.
3. Flotation, thickening stage: flotation machine, mixing tank, thickener
The floated lithium concentrate is transported to the thickener by a sand pump for preliminary dehydration, which greatly increases the density of the concentrate and facilitates dehydration again. The overflow from the thickener flows to the clean water pool, and the underflow from the thickener is sent to the disc filter by the high-pressure pump.
4. Drying stage: disc filter
The disc filter dries the minerals processed by the thickener again. The clean water after the disc filter presses the concentrate is also discharged into the clean water pool. The material dried by the disc filter is the final lithium concentrate. Allows for easier storage and transportation.
JXSC provides Zimbabwean customers with complete spodumene process equipment and solutions, installation and other EPC services. This production line processes spodumene ore or lepidolite ore to recover lithium.
For processing spodumene ore: the grade of lithium concentrate (Li2O) after processing can reach about 6-7%.
For processing lepidolite ore: the grade of lithium concentrate (Li2O) after processing can reach about 4-5%.
We support customized equipment and lithium ore processing plants, don't hesitate to contact us online for a quote!
Please fill out the information below for the quotation price and engineer's help. We will reply asap!
Notice:
We do not provide jobs and have no interest in investment or partnerships.
We provide equipment and mineral processing solutions; not buy and sell mineral /ore /materials.

We value your privacy and keep your information safe.