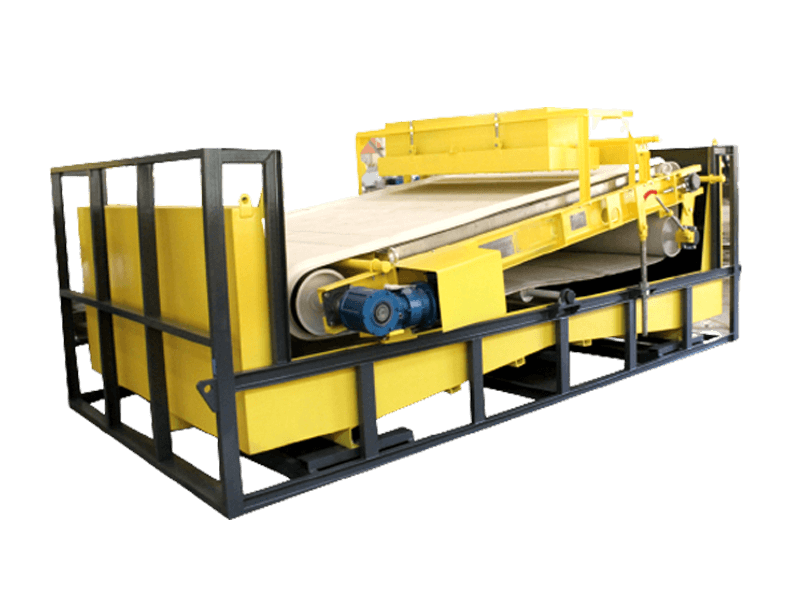 Capacity: 8-35 t/h
Application: Mainly used for wet separation of various weakly magnetic metal minerals such as magnetite, hematite, limonite, garnet, ilmenite, tungsten ore, and iron removal process of silica sand and kaolin.
Plate magnetic separators are designed to attract and remove iron-containing contaminants from granular or free-flowing products. Its corrosion resistance and durability make it a popular wet magnetic separation equipment in the mineral processing industry. It has high magnetic field intensity, long magnetic distance, wide magnetic field, and many magnetic poles, effectively guaranteeing the selection effect.JXSC plate magnetic separators feature an adjustable mounting bracket that allows the flexibility to customize its position and angle according to specific material handling requirements.
Features Of Plate magnetic separator
It adopts high-performance titanium iron boron permanent magnet material and a unique magnetic circuit design, and the magnetic field can reach 15,000G.

The installation of the plate magnetic separator is highly flexible; the working area angle and the belt line speed are adjustable, making it suitable for various environments.

Belt structure design, large separating area, good effect, clean and thorough discharge.

JXSC magnetic separators have low energy consumption, a controllable water supply system, environmental protection, and durability.
working principle of Plate magnetic separators
The ore slurry enters the distributor of the magnetic separator through the feed pipe. It is evenly dispersed and scattered on the unloading belt on the upper part of the magnetic plate. Using a belt sorting mechanism, the materials can be magnetically stirred multiple times on the sorting surface from feeding to discharging. At the same time, the non-magnetic tailings are removed under the flushing action of water flow. When the belt moves to the demagnetization zone, the demagnetization device removes the magnetic minerals to complete the mineral processing process.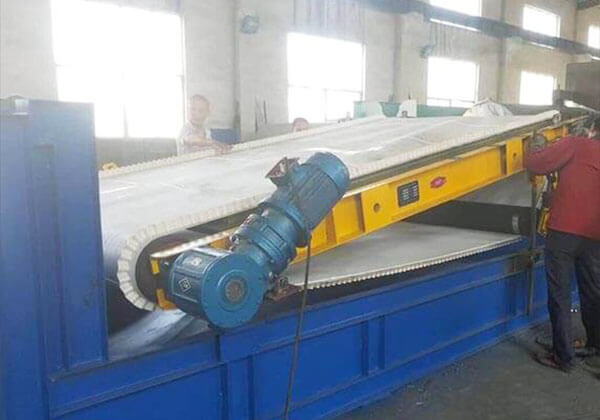 Parameter
Model

Width(mm)

Length(mm)

Capacity(t/h)

Power
(kw)

Dimensions
(mm)

weight
(T)

600X2000

600

2000

8–10

1.5

4000x1000x1800

2.4

800X2000

800

2000

10–13

1.5

4000x1200x1800

2.6

1000X2000

1000

2000

13–18

1.5

4000x1200x1800

2.8

1200X2500

1200

2500

18–25

1.5

4500x1600x1800

3

1500X2500

1500

2500

25–30

2.2

4800x1900x1800

3.5

2000X2000

2000

2000

30–35

3

4000x2400x1800

3.8

2000X2500

2000

2500

30–35

2.2

4800x2400x1800

4
Structure
Please fill out the information below for the quotation price and engineer's help. We will reply asap!
Notice:
We do not provide jobs and have no interest in investment or partnerships.
We provide equipment and mineral processing solutions; not buy and sell mineral /ore /materials.

We value your privacy and keep your information safe.