12TPH Gold CIP Processing Plant in Kenya
We guarantee the high quality machine in the mineral processing industry, established in 35 years of experience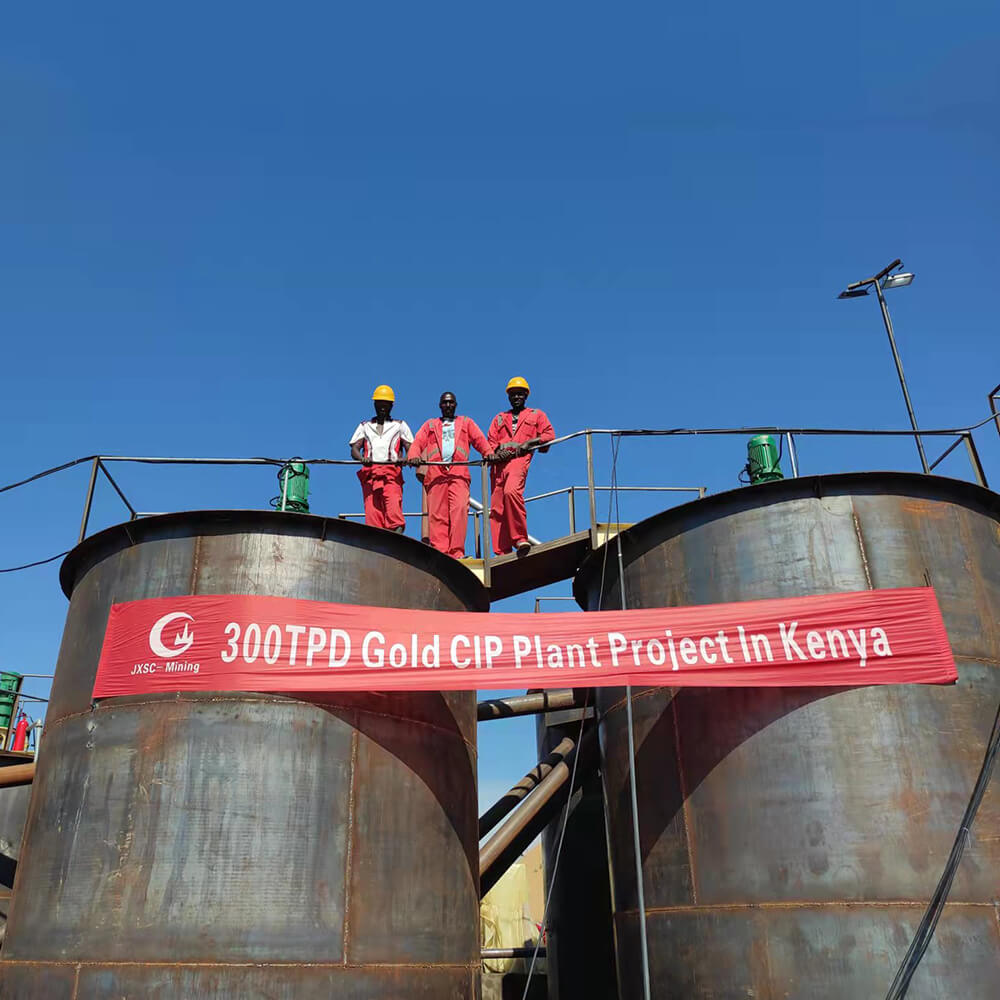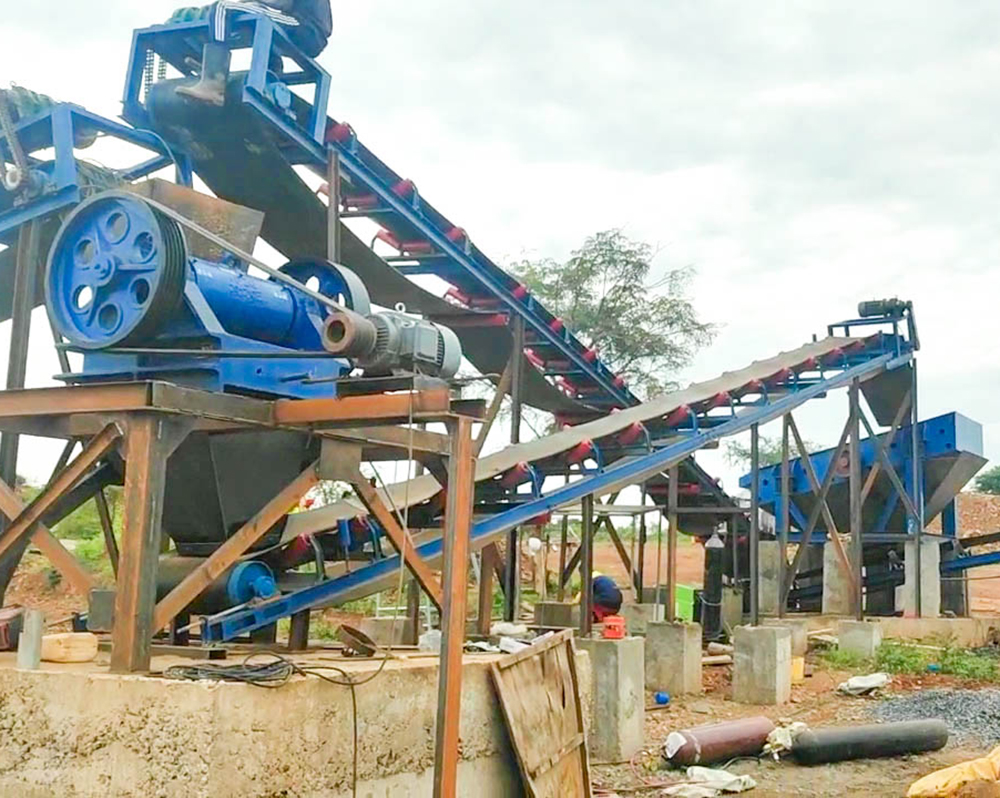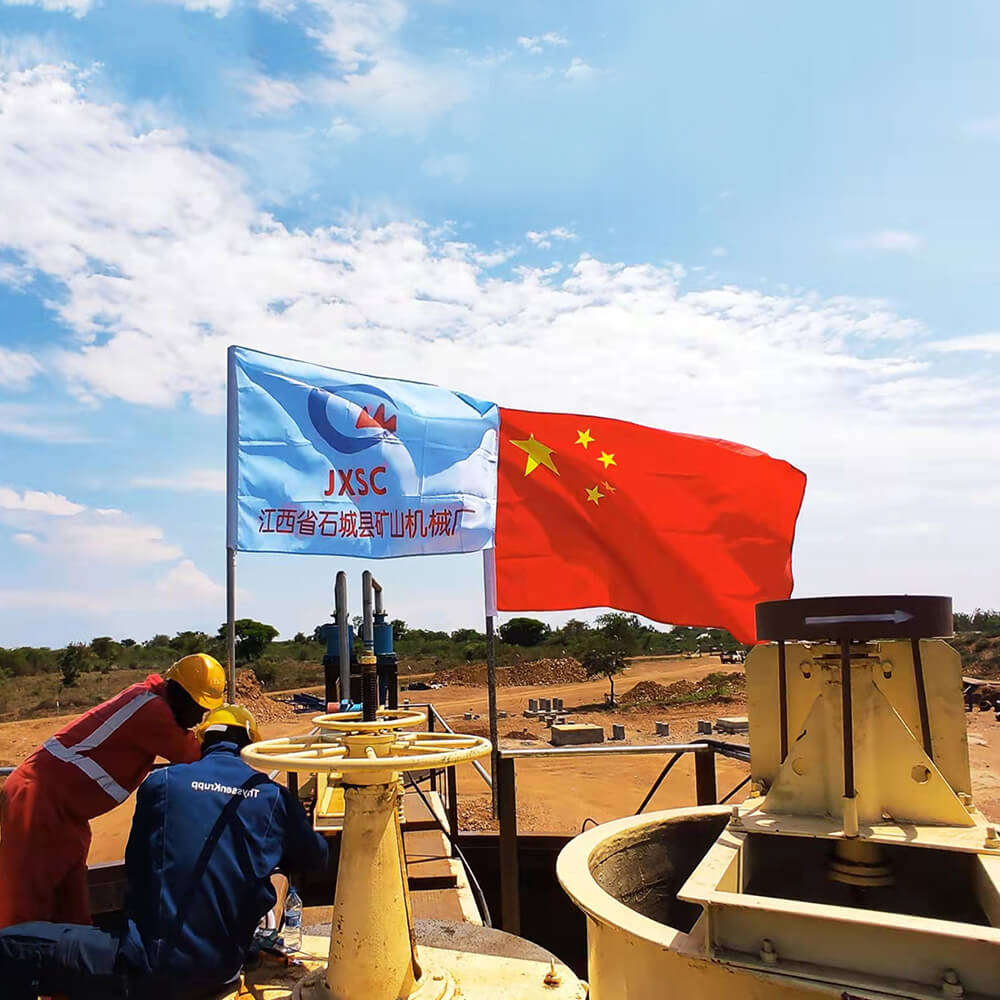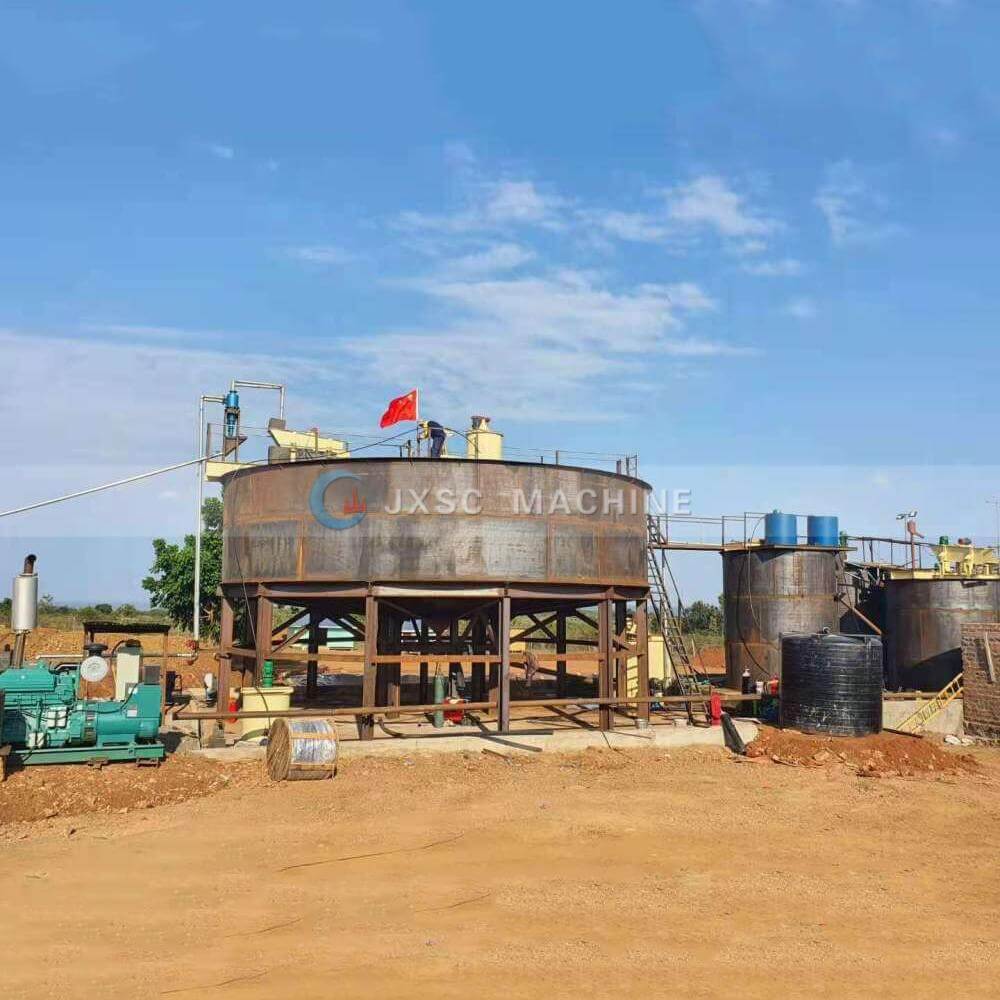 1. Raw ore: Rock gold
2. Capacity: 12TPH
3. Location: Kenya
4. Input size: >210mm
Feeding – Crushing – Grinding – Leaching – activated carbon adsorption processing – Gold-loaded carbon desorption and electrolytic – Tailings water recovery
1. Feeding & Crushing system:
Crush rock gold from 210mm to below 5mm: Feeding hopper + Chute Feeder + Rough jaw crusher + Belt conveyor + Fine jaw crusher + Vibrating screen + Roller Crusher
2. Grinding system:
Grinding material to small powder 200mesh: Storage bin + Electromagnetic vibration feeder + Belt conveyor + Ball mill + Hydrocyclone
3. Leaching pretreatment:
Thickener + Agitation tank (for adjusting density of slurry after thickener) + Liner vibrating screen
4. Leaching and activated carbon adsorption processing:
2pcs double impeller Leaching agitation tank + 7pcs double impeller Adsorption agitation tanks + Roots blower (work for adsorption agitation tank)+ Liner vibrating screen for tailing dewatering + Liner vibrating screen for screening carbon + Cabon extractor + Cabon screen
5. Gold-loaded carbon desorption and electrolytic Stage:
Normal temperature, normal pressure elution & electrolysis system + Drying oven for gold mud + Gold smelting furnace
6. Carbon kiln for carbon regeneration
7. Tailing water recycling system:
High-pressure slurry pump + plate filter press + cone slurry tank (for making the suitable density of slurry before sending to filter)
8. Five reagent adding devices system:
Each system include reagent agitation tank + reagent slurry pump + reagent tank
Flocculant make-up system for thickener
Sodium cyanide reagent make-up system for 2pcs leaching agitation tank
Lime make-up system for 2pcs leaching agitation tank (for PH control)
sodium hydroxide&hydrochloric acid reagent make-up system for cone agitation tank
Sodium hydroxide&&clean water&sodium cyanide reagent make-up system for Elution &

Electrolysis system
9. Other auxiliary accessories:
Water pumps for water supply to complete plant

Slurry Pumps for plant

Compelete set electric control pannels

Complete set Cables & wires

Diesel Generator for plant machines power

Complete set Water pipes &slurry pipesc
JXSC designed the flow chart, equipment and all accessories of a complete gold processing plant for a Kenyan client. We also provide after-sales engineering services, sending engineers to mines for installation, commissioning and guidance. The CIP process is a gold beneficiation method widely used at present.
Please fill out the information below for the quotation price and engineer's help. We will reply asap!
Notice:
We do not provide jobs and have no interest in investment or partnerships.
We provide equipment and mineral processing solutions; not buy and sell mineral /ore /materials.

We value your privacy and keep your information safe.