12TPH Gold CIP Processing Plant in Kenya
We guarantee the high quality machine in the mineral processing industry, established in 35 years of experience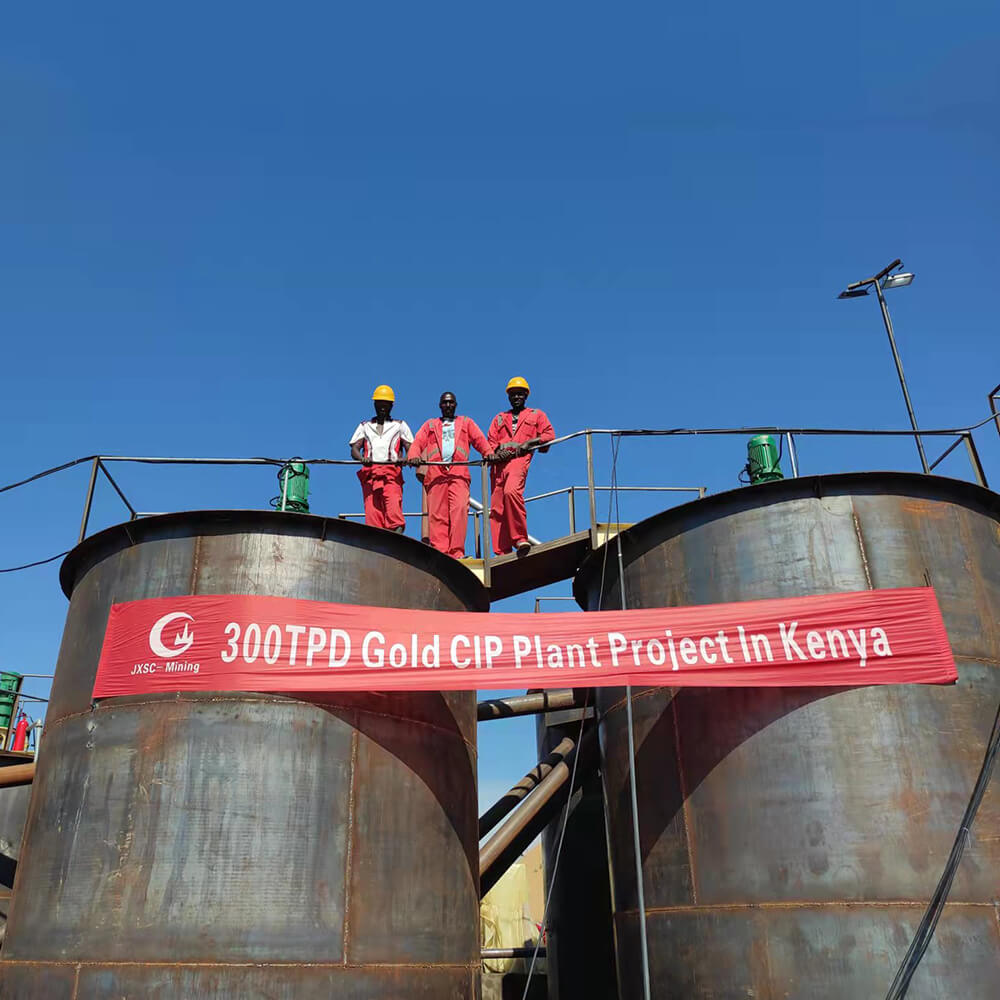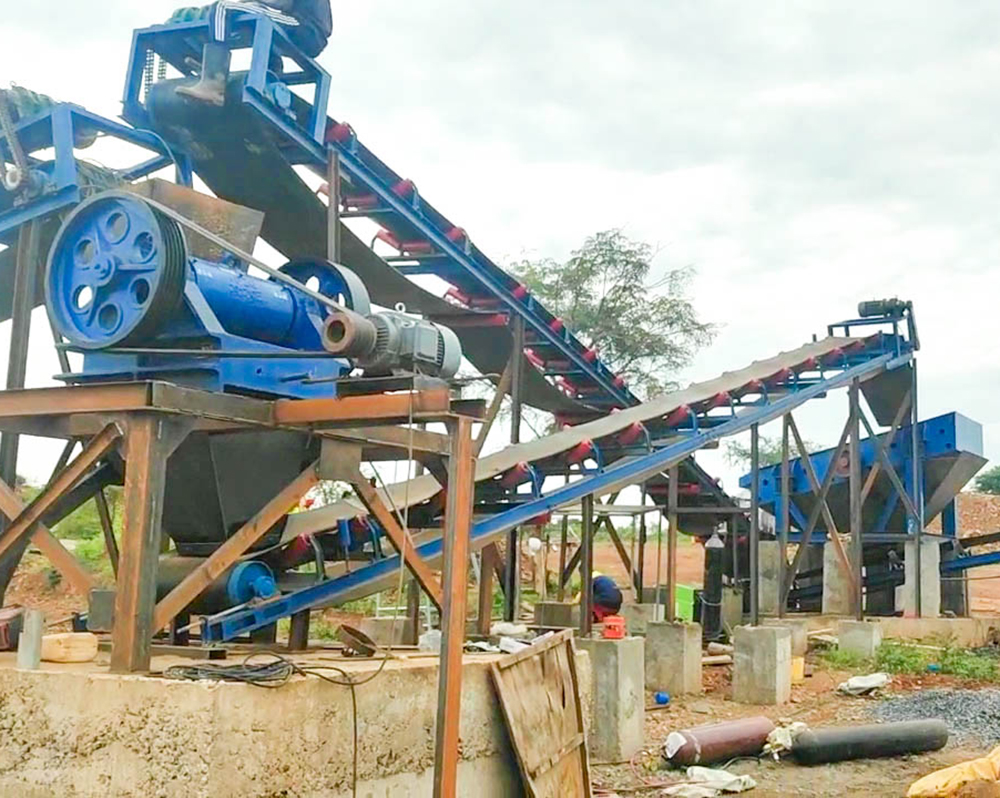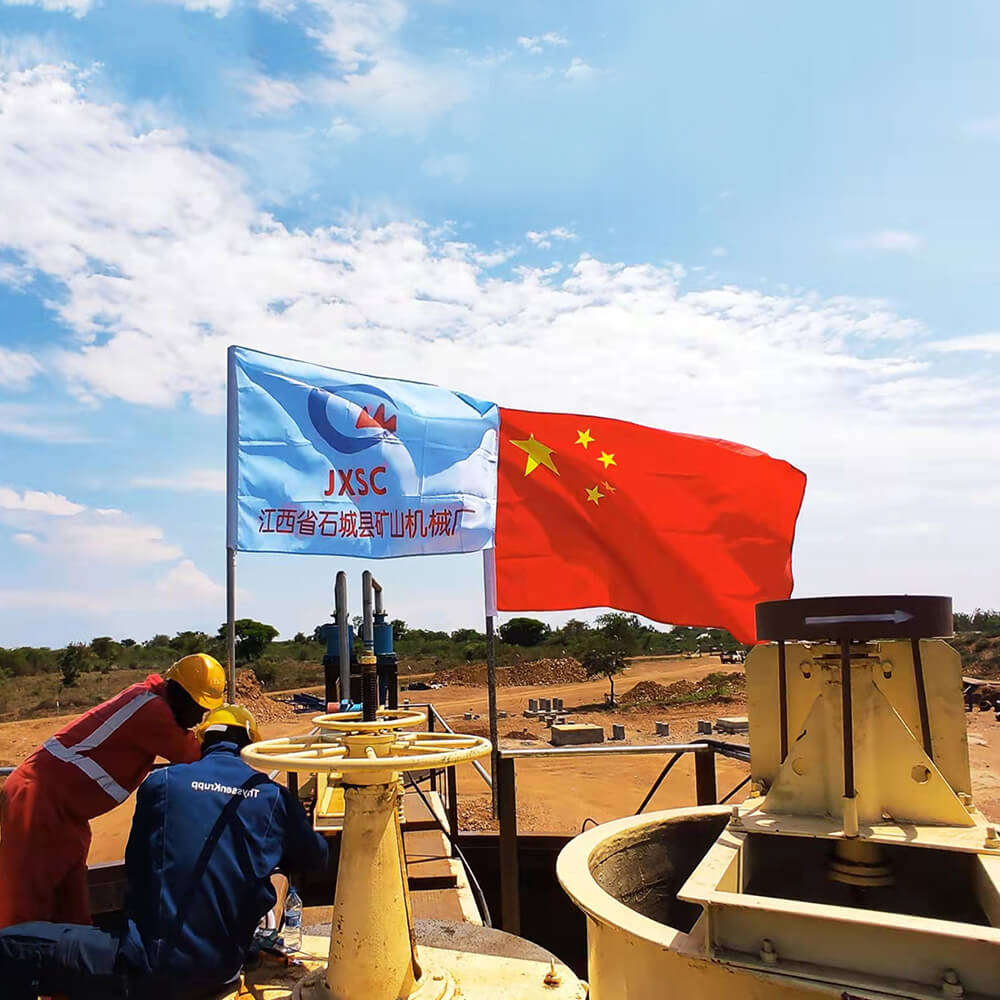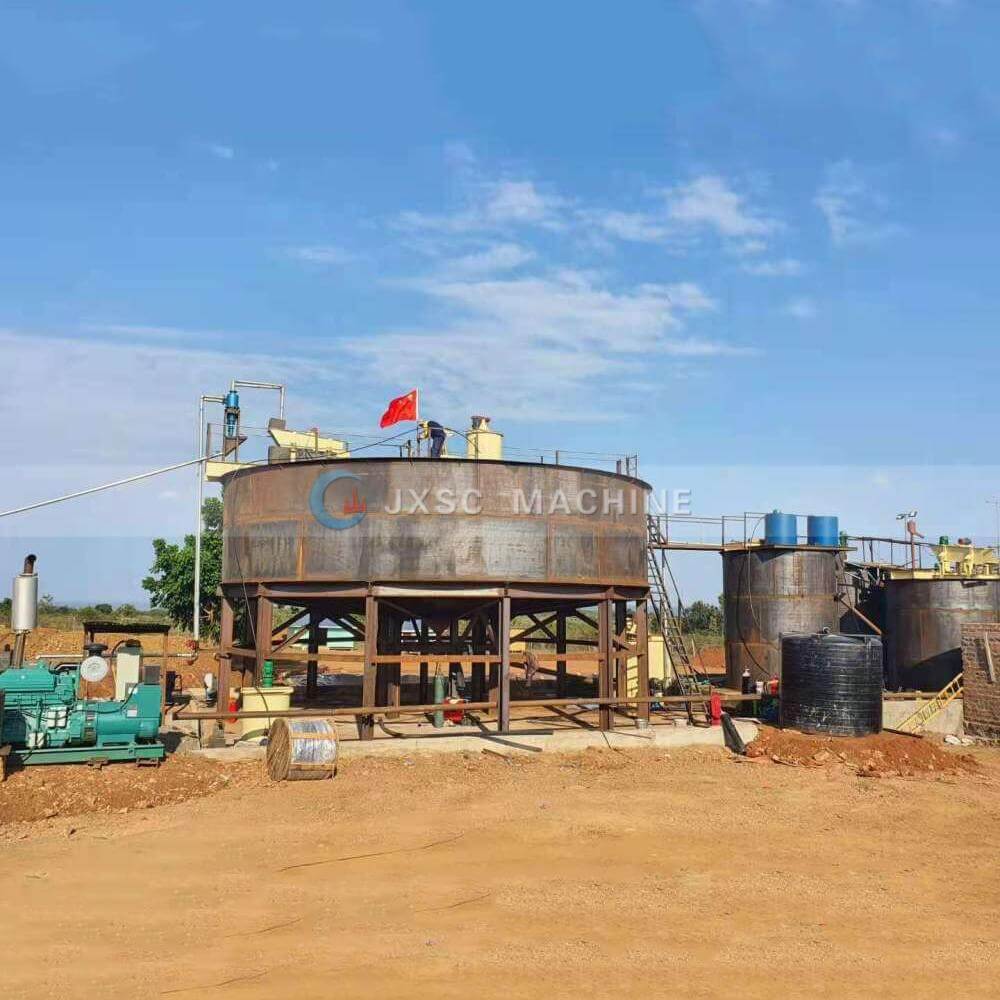 Raw ore: Rock gold
Capacity: 12TPH
Project location: Kenya
Input size: 210mm
Output size :200mesh
Feeder
Jaw crusher
Roller crusher
Ball mill
Hydrocyclone
Thickener
Vibrating screen
Slurry pump
Leaching tank
Cone agitation tank
Cabon extractor
Filter press
Gold melting furnace
1. Feeding & Crushing system:
Crush rock gold from 210mm to below 5mm: Feeding hopper + Chute Feeder + Rough jaw crusher + Belt conveyor + Fine jaw crusher + Vibrating screen +  Roller Crusher
2. Grinding system:
Grinding material to small powder 200mesh: Storage bin + Electromagnetic vibration feeder + Belt conveyor + Ball mill + Hydrocyclone
3. Leaching pretreatment:
Thickener + Agitation tank (for adjusting density of slurry after thickener) + Liner vibrating screen
4. Leaching and activated carbon adsorption processing:
2pcs double impeller Leaching agitation tank + 7pcs double impeller Adsorption agitation tanks + Roots blower (work for adsorption agitation tank)+ Liner vibrating screen for tailing dewatering + Liner vibrating screen for screening carbon + Cabon extractor + Cabon screen
5. Gold-loaded carbon desorption and electrolytic Stage:
Normal temperature, normal pressure elution & electrolysis system + Drying oven for gold mud + Gold smelting furnace
6. Carbon kiln for carbon regeneration
7. Tailing water recycling system:
High-pressure slurry pump + plate filter press + cone slurry tank (for making the suitable density of slurry before sending to filter)
8. Five reagent adding devices system:
Each system include reagent agitation tank + reagent slurry pump + reagent tank
Flocculant make-up system for thickener
Sodium cyanide reagent make-up system for 2pcs leaching agitation tank
Lime make-up system for 2pcs leaching agitation tank (for PH control)
sodium hydroxide&hydrochloric acid reagent make-up system for cone agitation tank
Sodium hydroxide&&clean water&sodium cyanide reagent make-up system for Elution &

Electrolysis system
9. Other auxiliary accessories:
Water pumps for water supply to complete plant

Slurry Pumps for plant

Compelete set electric control pannels

Complete set Cables & wires

Diesel Generator for plant machines power

Complete set Water pipes &slurry pipesc
JXSC has designed complete set flowchart and provides complete processing plant equipment & all accessories for Kenya customer 12TPH (300TPD) Gold CIP Processing Plant. Also Have Provided After-sale Engineer Service, send engineers to Mine site for installation & commissioning guidance. It is currently an internationally popular gold beneficiation process, also the trend of gold beneficiation development. 
CIP Gold Processing Plant Solutions & Flow Design
Please fill out the contact form below to get the quotation price and engineer help.
We will response your request within 24 hours.
Notice:
We do not provide jobs, nor do we interested in investment or partnerships.
We provide equipment and mineral processing solution, we don't buy and sell mineral ores.

We value your privacy and keep your information safe.