5TPH Rock & Alluvial Gold Ore Process Plant In Nicaragua
We guarantee the high quality machine in the mineral processing industry, established in 35 years of experience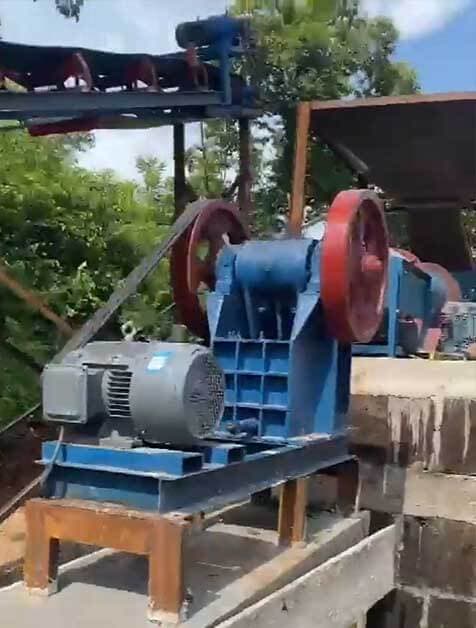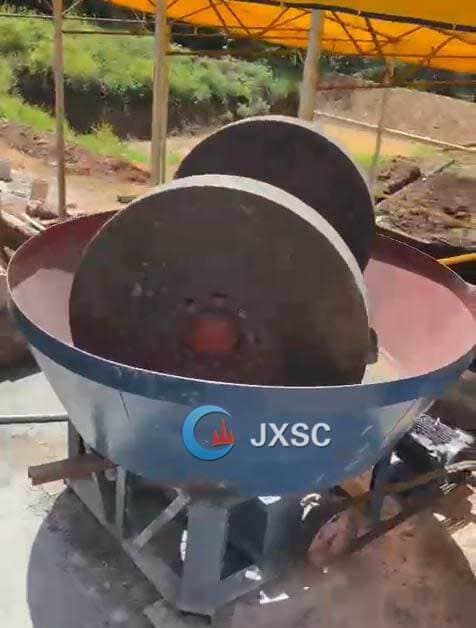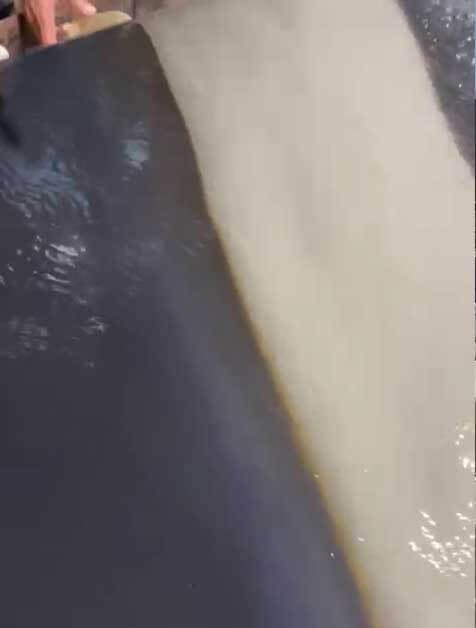 1. Raw ore: rock and alluvial mixed gold ore
2. Capacity: 5TPH
3. Location: Nicaragua
4. Feed size: 150mm
Feeding – Washing – Crushing – Grinding – Gravity Separation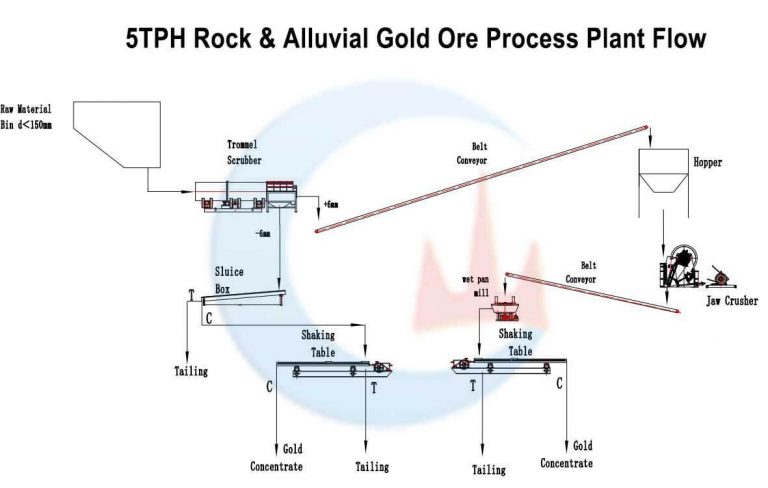 Client's mine site situation and requirements:
(1) The rock stone needs to grind less than 1mm to release the inside gold. The gold deposits in alluvial type are very fine also less than 1mm.
(2) The raw ore material is purchased from the local mine owner.
(3) The investment is limited as a start, so start with a smaller scale while with easy operation first.
1. Alluvial gold ore process: trommel scrubber, sluice box, shaking tables
Washing stage: All raw ore enters the trommel scrubber through the ore bin to clean the clay. The drum washing machine with grid can separate materials more than 40 mm and screen out two different particles: 2mm and +2mm.
Materials smaller than 2mm directly enter the sluice box to capture gold nuggets or particles.
The placer gold particle size is less than 1mm, so we designed the screen to be 2mm to ensure that all gold particles are captured. Then, the material enters shaking tables for separation to improve the gold recovery rate.
2. Rock gold ore process: jaw crusher, wet pan mill, shaking tables
After being cleaned by the drum washing machine, materials more than 2mm are transported to the hopper through the belt conveyor. Then, it directly enters the jaw crusher, which can break large rocks into small rocks of about 20mm.
It then goes into a wet pan mill, where the smaller stones are ground into a powder less than 1 mm to release the gold inside.
After wet grinding, the materials directly enter the shaking table to separate the concentrate and tailings.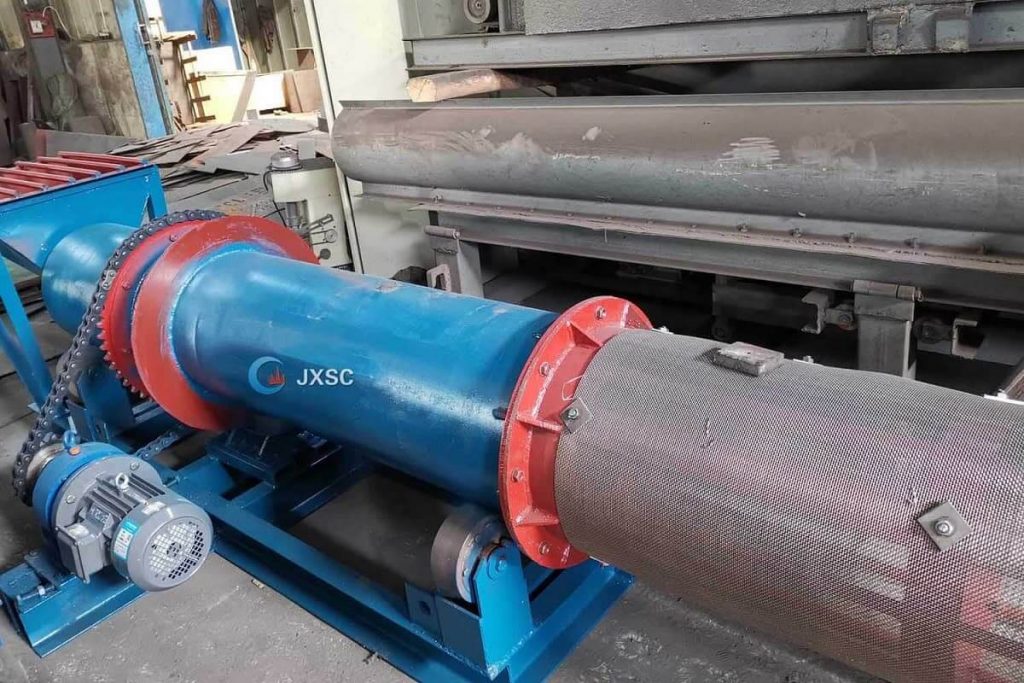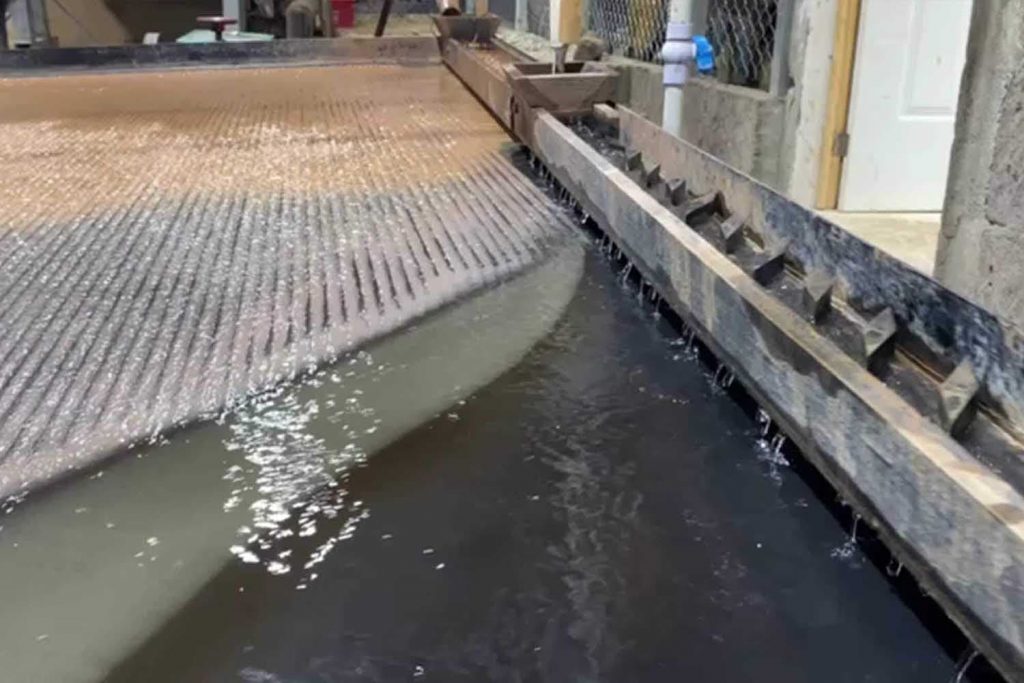 | | | |
| --- | --- | --- |
| Products | Model | QTY(set) |
|  Belt conveyor | DT75-500 | 2 |
| Jaw crusher | PE150*250 | 1 |
| Wet pan mill | 1200 | 1 |
| Trommel scrubber | JXSC-400 | 1 |
| Sluice box | 1*4m | 1 |
| Shaking table | 6S-4500 | 2 |
| Gold amalgamation | V50L | 1 |
| Gold distiller | / | 1 |
| | 15A | 1 |
Please fill out the information below for the quotation price and engineer's help. We will reply asap!
Notice:
We do not provide jobs and have no interest in investment or partnerships.
We provide equipment and mineral processing solutions; not buy and sell mineral /ore /materials.

We value your privacy and keep your information safe.