20TPH Alluvial Gold Processing Plant In Romania
We guarantee the high quality machine in the mineral processing industry, established in 35 years of experience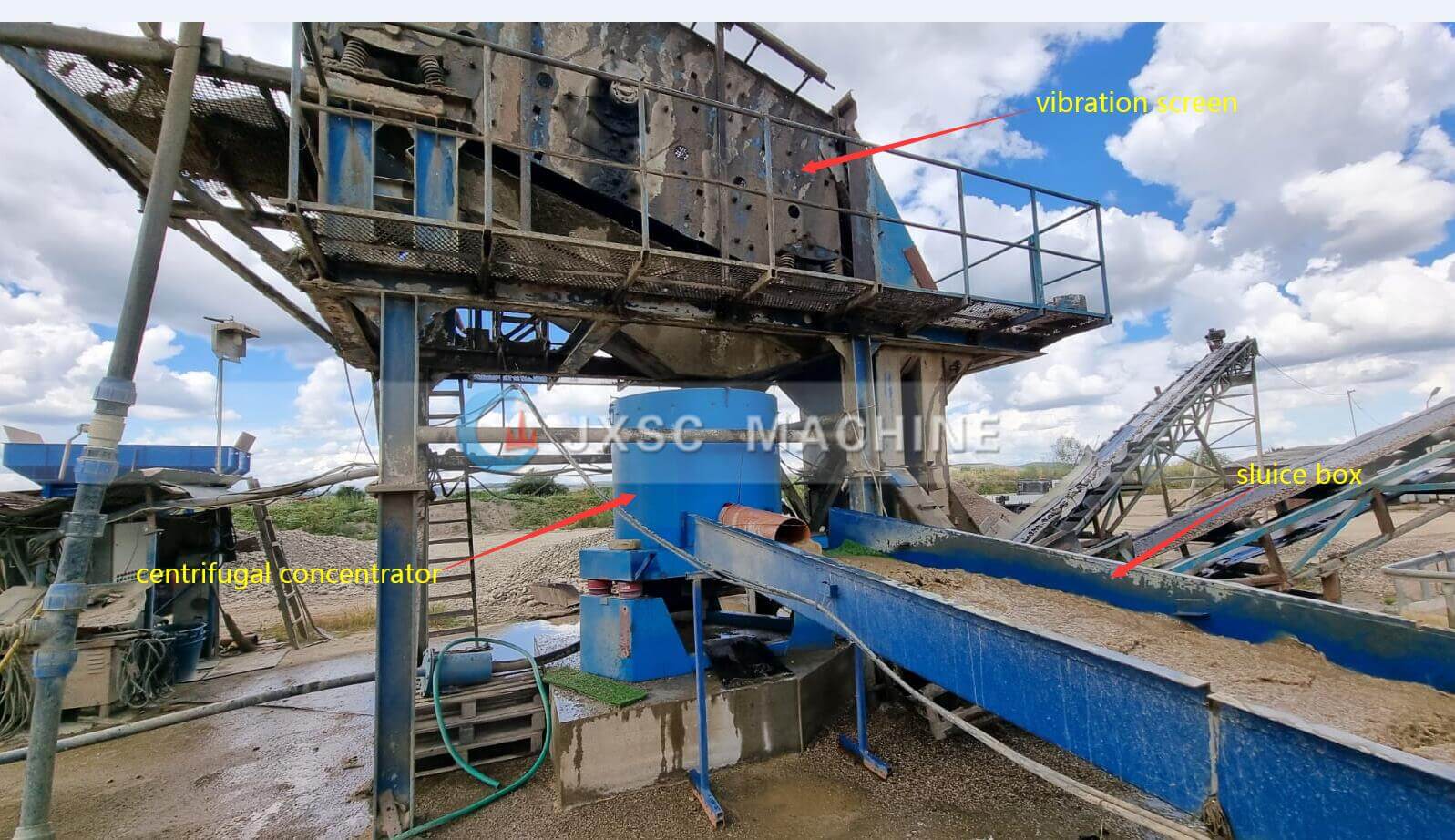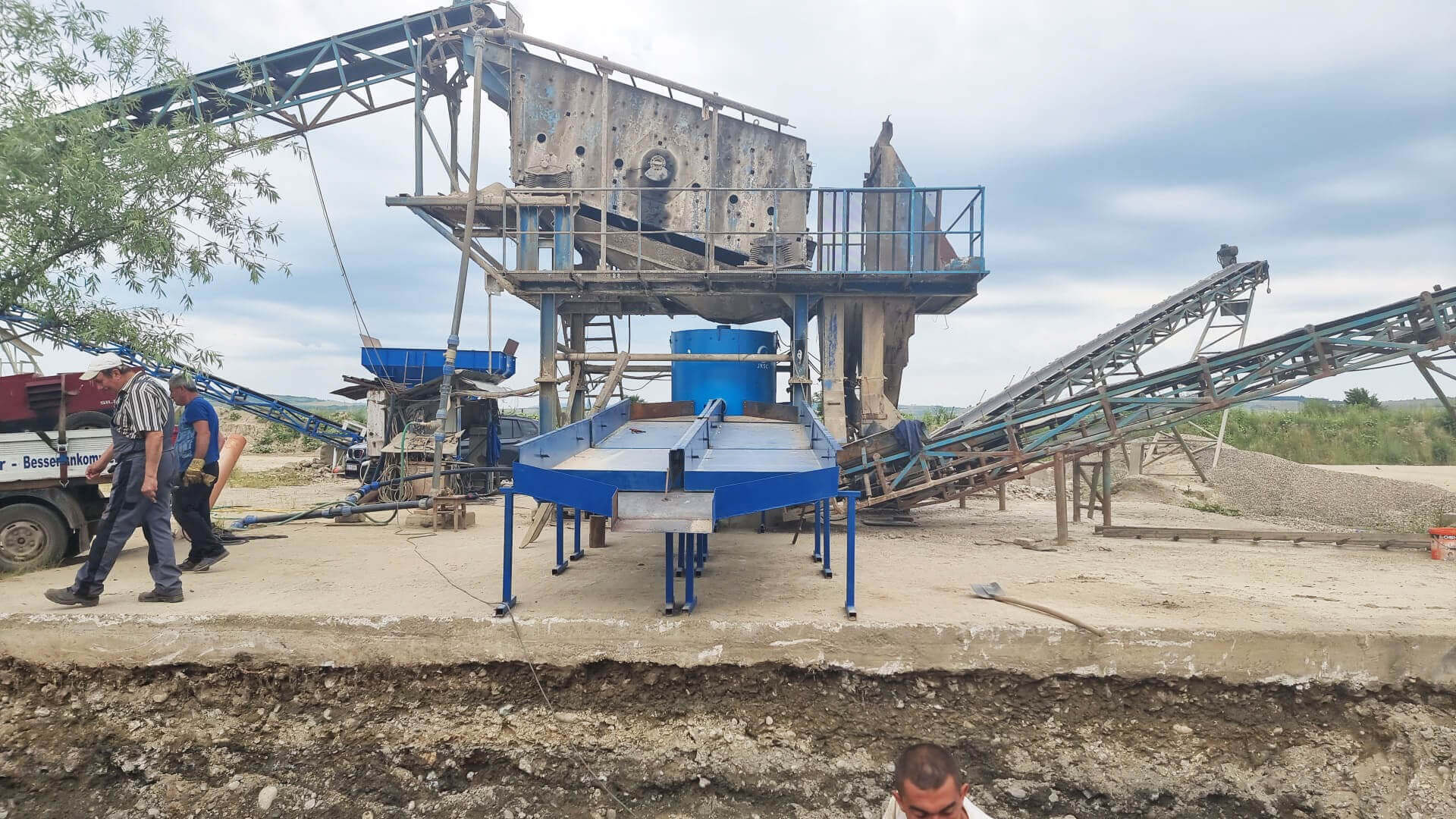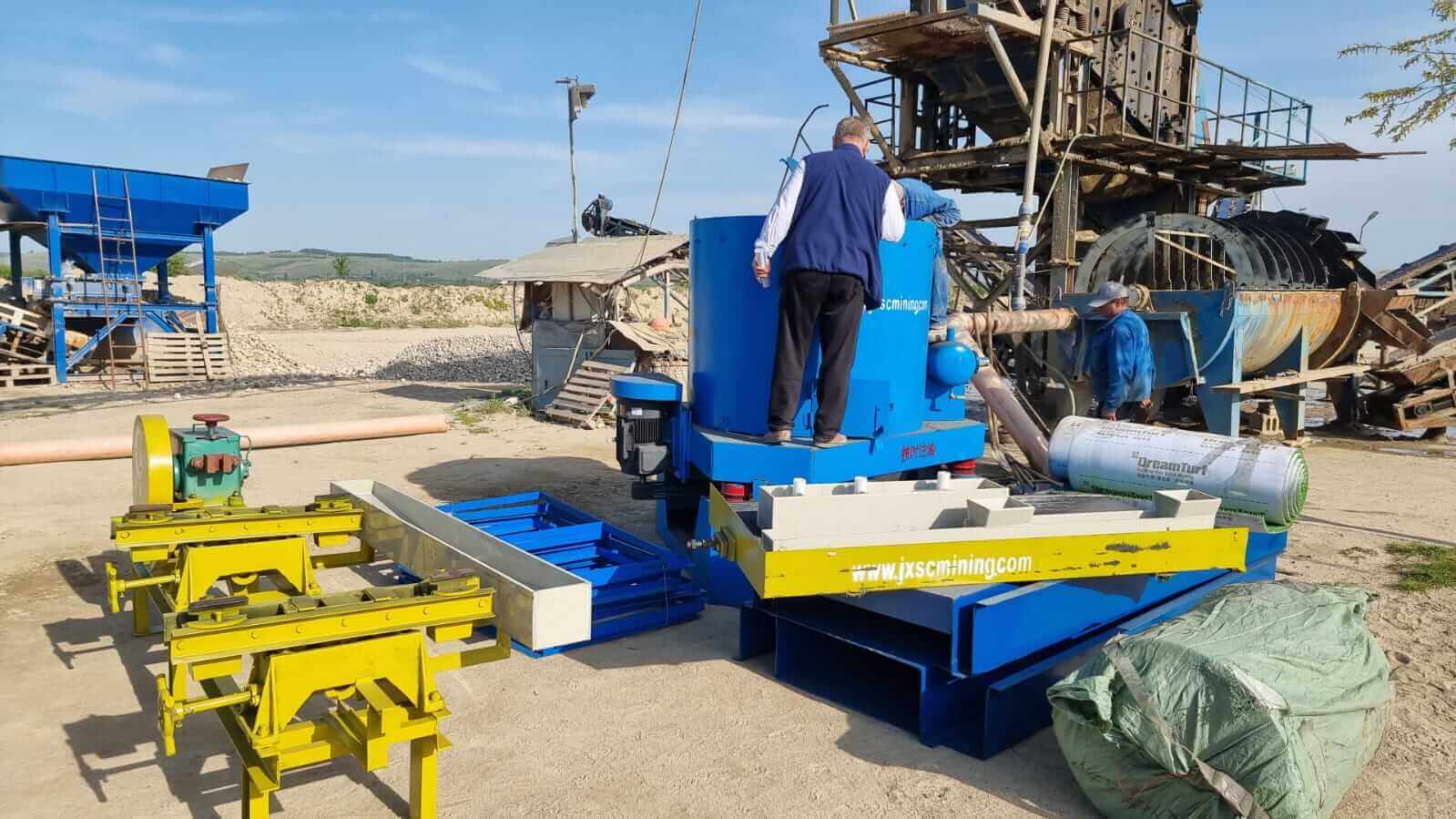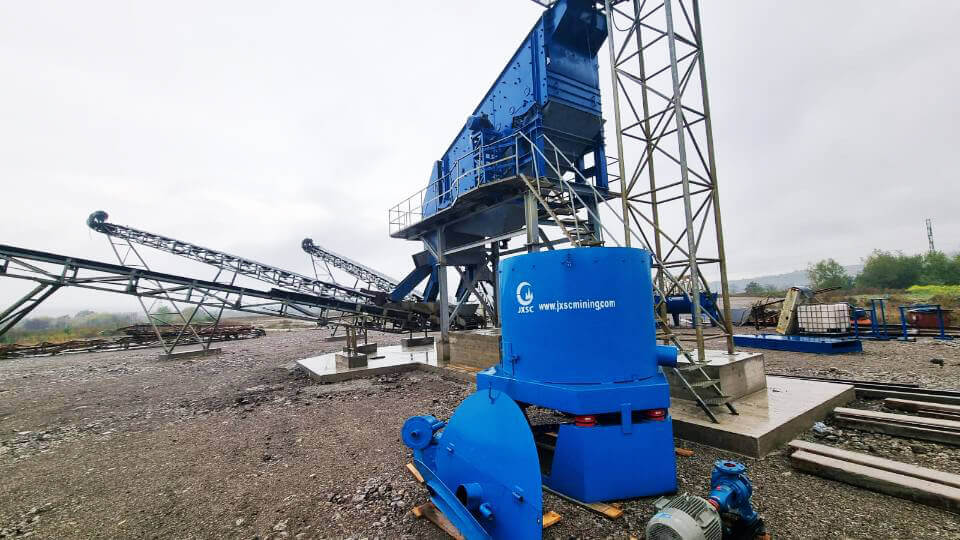 1. Raw ore: alluvial gold
2. Capacity: 20TPH
3. Location: Romania
4. Input size: > 4mm sand
5. Output size: 0-2mm
Screening – Gravity separation
20TPH Alluvial Gold Processing Plant flow details:
1. Screening stage: Vibrating screen
The customer already has complete set machines for road construction, only need to add gold washing plant to separate the alluvial gold from 0-4mm materials of the vibration screen.
2. Separation Stage: Gold centrifugal concentrator, Gold sluice box
0-4mm from the vibration screen to the centrifugal concentrator directly, tailing of the centrifugal concentrator to the sluice box for recovering the alluvial gold.

The gold concentrate from the centrifugal concentrator and sluice box will use a screen to sieve 0-2mm materials to the shaking table for refining, +2mm concentrate will use gold pan to refine again.
| | | |
| --- | --- | --- |
| Product Name | Model No. | Quantity  (Set) |
| Centrifugal concentrator | STLB80 | 1 |
| Sluice box | 1x6m | 1 |
| Shaking table | 2100x1050mm | 1 |
| Water pump | IS80 | 1 |
Please fill out the information below for the quotation price and engineer's help. We will reply asap!
Notice:
We do not provide jobs and have no interest in investment or partnerships.
We provide equipment and mineral processing solutions; not buy and sell mineral /ore /materials.

We value your privacy and keep your information safe.