100TPH Alluvial Gold Porcessing Plant in Pakistan
We guarantee the high quality machine in the mineral processing industry, established in 35 years of experience

minerals
alluvial gold, with sticky clay

capacity
100TPH in Pakistan

feed size
raw material 10mm, gold size in 0.1-1mm, contains 10-15% clay

Customer's request
wash away clay and separate the gold as much as possible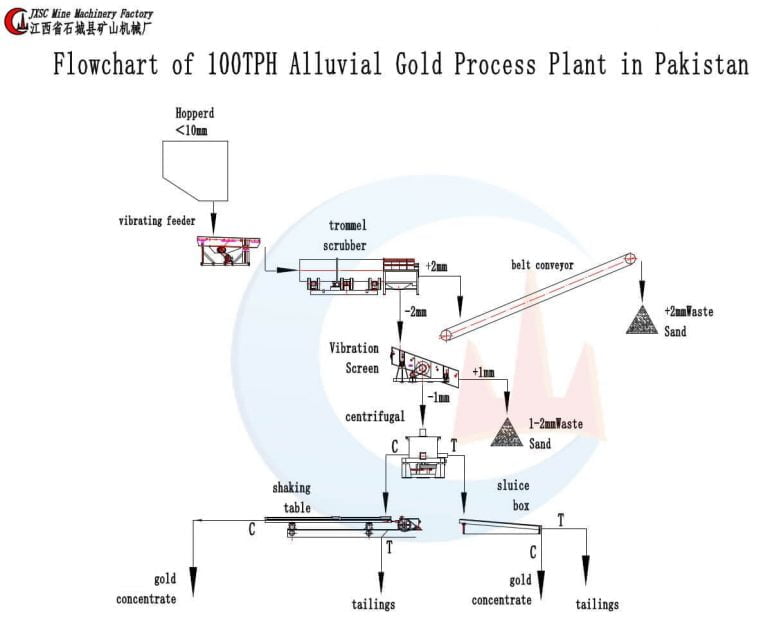 1.Feeding: vibrating feeder
Loader or Excavator feed raw ore into the hopper; Vibrating feeder feed raw ores into trommel scrubber.
2.Washing & Screening: Trommel scrubber, vibrating screen
Trommel scrubber is to wash off heavy clay from ore, and screen out different sized particles. Overscreen materials of trommel are transported to far place by belt conveyor, this is waste sands/stones. Under-screen materials with -2mm of trommel are sent to the vibrating screen and two kinds of materials are screened out at the same time. Minerals with +1mm are discharged and belong to waste sand. -1mm materials are sent to the centrifugal concentrator. 
3.Gravity separation: gold centrifugal concentrator, sluice box
 Tailings of centrifugal concentrator will be sent to sluice box for recovering more gold. Concentrates of centrifugal concentrator are sent to shaking table for final concentration gold in order to increase the purity of gold content.
Alluvial Gold Processing Plant Solutions & Flow Design
Please fill out the contact form below to get the quotation price and engineer help.
We will response your request within 24 hours.
Notice:
We do not provide jobs, nor do we interested in investment or partnerships.
We provide equipment and mineral processing solution, we don't buy and sell mineral ores.

We value your privacy and keep your information safe.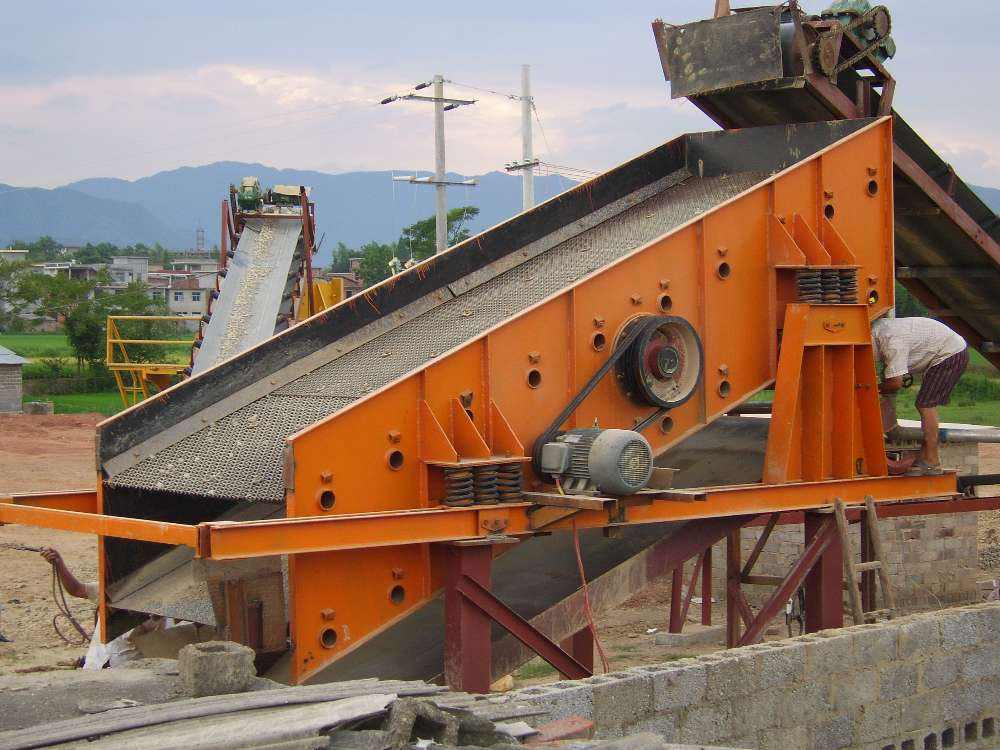 Capacity: 10-500t/h
Moto power: 2.2Kw-30Kw
Layer:1-4 available
All services in one place