10TPH Copper Oxide Processing Plant in Indonesia
We guarantee the high quality machine in the mineral processing industry, established in 35 years of experience

minerals
copper oxide, contains clay

capacity
10TPH in Indonesia


Customer's request
recover copper ore as much as possible
1. Crushing & Screening: jaw crusher, secondary jaw crusher, vibrating screen
The hopper has a screen smaller than 250mm. The 250 mm material is fed into the trough feeder, and then into the first jaw crusher, and the crushed material is conveyed to the vibrating screen by a belt conveyor. The vibrating screen is used to screen out two kinds of materials of different sizes. The materials larger than 20 mm are conveyed to the second jaw crusher by a belt conveyor, and are crushed into 20 mm materials and screened again.
2. Grinding stage: ball mill
Materials smaller than 20 mm are conveyed to the silo by the belt conveyor, and then conveyed to the ball mill for grinding by the electromagnetic feeder
3. Gravity separation: spiral chute, shaking table
The ground material is pumped to the spiral chute with slurry pump, and then enters the shaker for gravity separation to recover higher copper concentrate.
Copper Processing Plant Solutions & Flow Design
Please fill out the contact form below to get the quotation price and engineer help.
We will response your request within 24 hours.
Notice:
We do not provide jobs, nor do we interested in investment or partnerships.
We provide equipment and mineral processing solution, we don't buy and sell mineral ores.

We value your privacy and keep your information safe.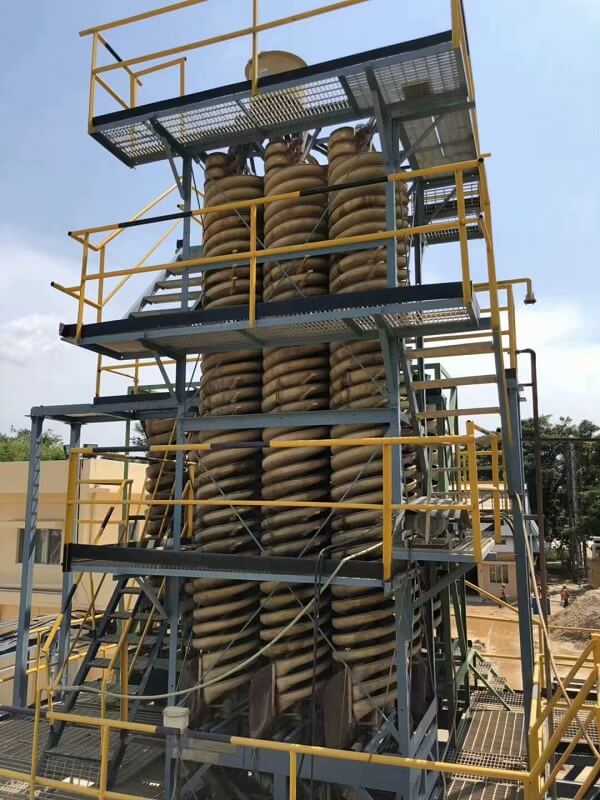 Capacity: 0.15-8 TPH
Feeding: 0.3-0.02mm
Application: fine-grained iron, tin, etc
All services in one place