5-10TPH Portable Jaw Crusher Plant In US
We guarantee the high quality machine in the mineral processing industry, established in 35 years of experience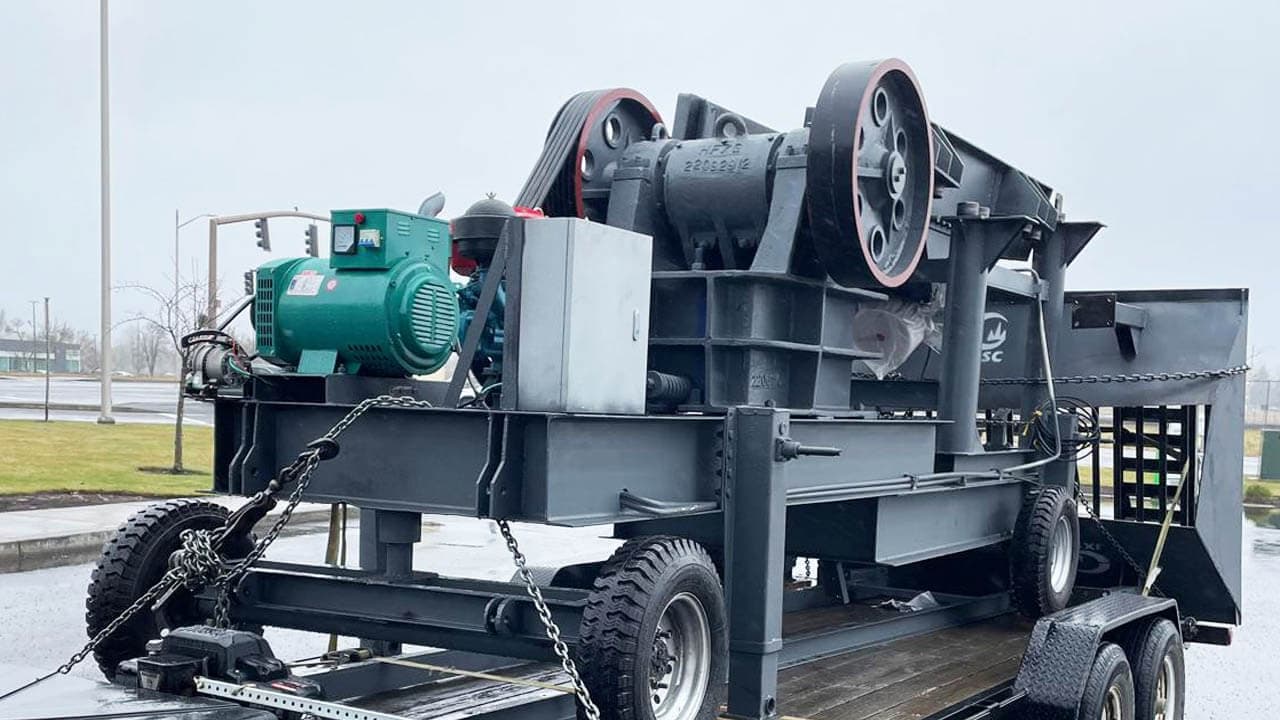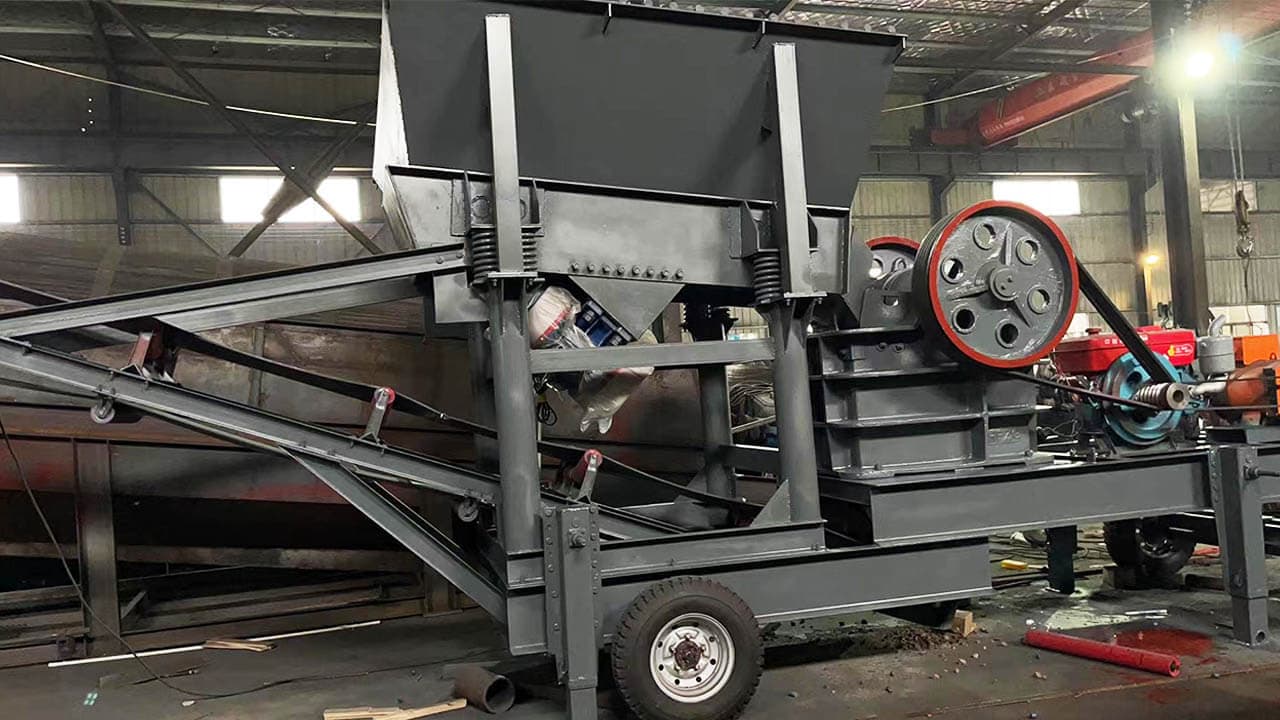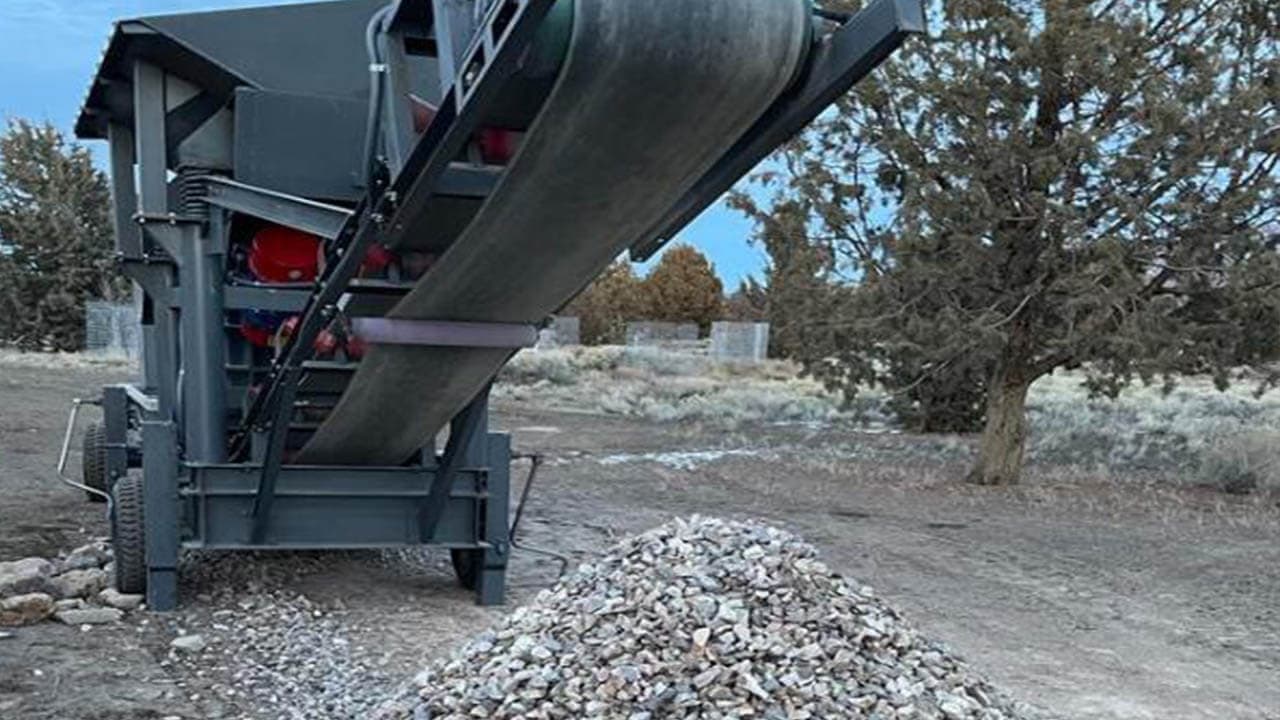 1. Raw ore: rock stone
2. Capacity: 5-10TPH
3. Location: US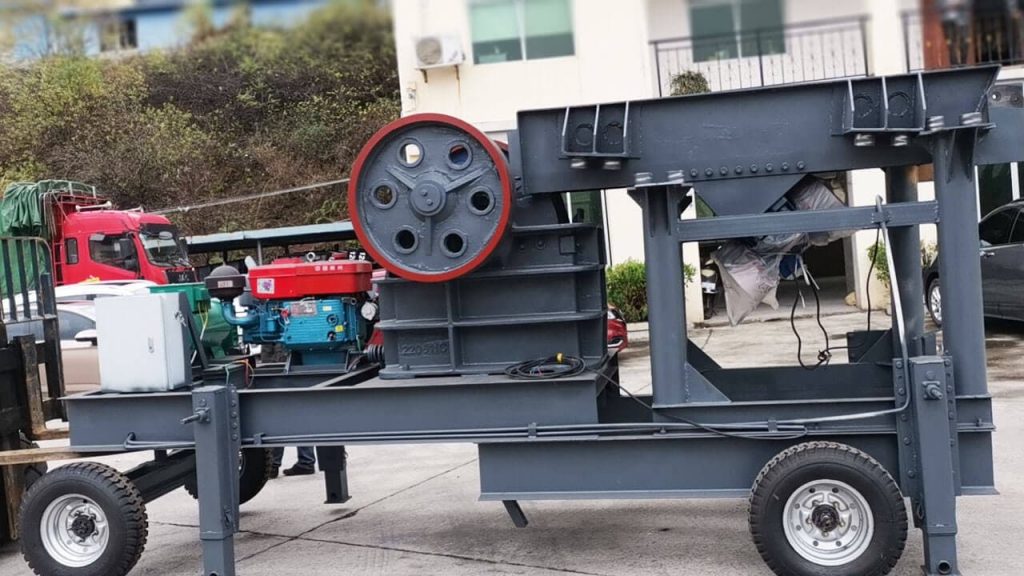 JXSC designed a portable jaw crusher plant with hopper, vibrating feeder, and belt conveyor, equipped with a small diesel generator for an American customer. The diesel engine simultaneously drives a small generator and jaw crusher. When the jaw crusher starts working, a small generator supplies power to the motor of the vibrating feeder and the belt conveyor motor.
1. Feeding: vibrating feeder
The stone is fed by an excavator into the hopper above the vibrating feeder. The hopper is with 210mm space grizzly bar. In this way, stones larger than 210mm will slip away.
2. Crushing: jaw crusher
The vibrating feeder feeds the stone into the jaw crusher, which is crushed to less than 80mm. The minimum discharge opening size can be adjusted to 20mm. Then the belt conveyor under the jaw crusher will send the rocks away.
We support customized portable crushing plants, including portable impact crushers, cone crushers, sand making machines and other equipment.
| | | |
| --- | --- | --- |
| Item | Model | QTY(set) |
|  Vibration feeder | 2200x600mm | 1 |
| Jaw crusher | PE250*400 | 1 |
|  Belt conveyor | DT75-500*5m  | 1 |
| Diesel engine | 32HP | 1 |
Please fill out the contact form below to get the quotation price and engineer help.
We will response your request within 24 hours.
Notice:
We do not provide jobs, nor do we interested in investment or partnerships.
We provide equipment and mineral processing solution, we don't buy and sell mineral ores.

We value your privacy and keep your information safe.