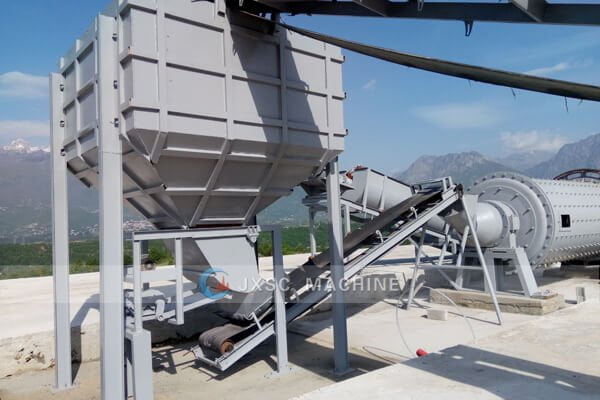 As an important raw material for stainless steel, chromium has always been an important metal resource with a wide range of uses. The demand is closely related to the demand for steel. The most common source of chromium industry comes from chromite. Global chromite resources are mainly distributed in South Africa, India, Zimbabwe and other countries.
Chrome ore beneficiation process
Chromium is oxygen-philic and ferrophilic, so currently chromium ores with industrial value are generally chrome-magnesium spinel or ferrochrome spinel minerals, which contain a large amount of chromium oxide, and the content is about 18%~62%, does contains aluminum and nickel.
Due to the nature of chromium, chrome ore beneficiation processes include gravity separation, magnetic separation, flotation, combined beneficiation and chemical beneficiation.
Generally speaking, chrome ore contains a certain amount of iron, so the combined separation of gravity and magnetic separation is a relatively common chrome ore beneficiation process.
It is surely that the specific beneficiation process should be determined according to the indicators obtained after the beneficiation test. In terms of equipment selection, shakers and jigs are mostly used in the gravity separation stage, while the equipment selection in the magnetic separation stage is determined based on the magnetic properties of the ore.
Equipmnet Lists for Chrome Mining
| | | | |
| --- | --- | --- | --- |
| No. | Equipment name | Unit | Qty |
| 1 | Vibrating screen | SET | 2 |
| 2 | Spiral Classifier | SET | 1 |
| 3 | Spiral separator | SET | 10 |
| 4 | Strong magnetic separator | SET | 1 |
| 5 | attrition scrubber washer | SET | 3 |
| 6 | Vibrating feeder | SET | 1 |
Please fill out the contact form below to get the quotation price and engineer help.
We will response your request within 24 hours.
Notice:
We do not provide jobs, nor do we interested in investment or partnerships.
We provide equipment and mineral processing solution, we don't buy them.

We value your privacy and keep your information safe.
More ways to get in touch with us.