Manganese ore processing plays a vital role in producing various industrial materials. The process involves crushing, washing and separating the ore to produce manganese concentrate used in steel and battery production. However, achieving optimal processing efficiency remains an ongoing challenge for operators due to varying ore compositions and complex mineral combinations. A key aspect of manganese ore processing is the efficient removal of impurities through beneficiation processes such as gravity, magnetic, or flotation. Each method has advantages and limitations and requires an in-depth understanding of the specific properties of the processed ore. JXSC equipment facilitates efficient manganese ore processing, which can increase the productivity of mining operations and produce higher-quality output.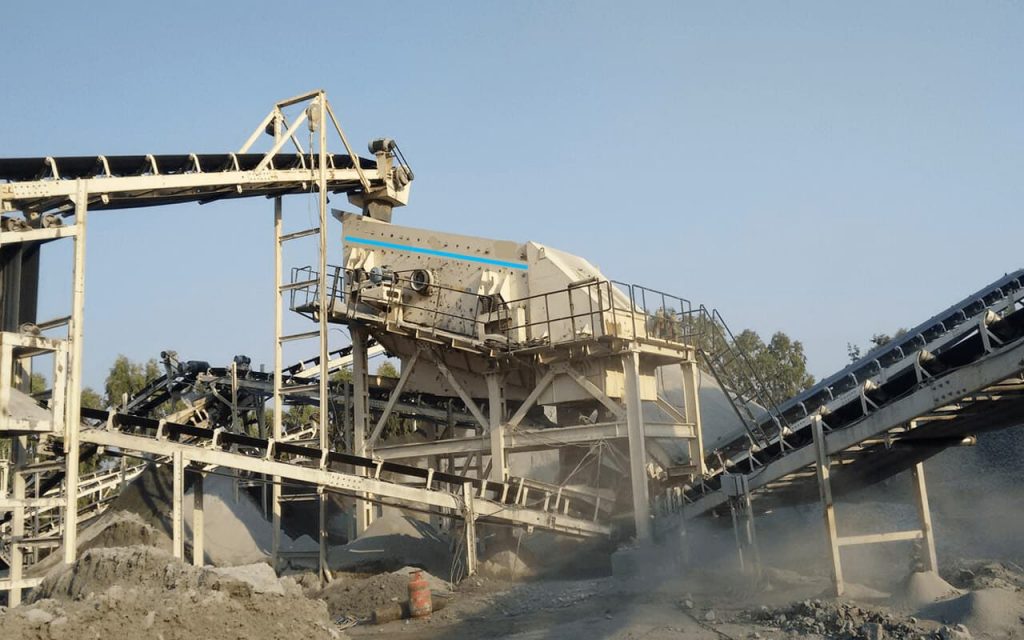 Equipment of Manganese Ore procesing
1. Crushing and grinding equipment
The main purpose of crushing is to reduce the size of the ore particles for further processing while grinding is to obtain finer particles for efficient extraction.
The process begins with an initial crushing stage, where large pieces of manganese ore are broken into more manageable sizes. This is usually achieved using jaw crushers or impact crushers, which can effectively reduce the size of the ore to facilitate subsequent processing.
Once the ore is crushed to the appropriate size, it enters the grinding stage, where the manganese ore is refined into a fine powder using specialized equipment such as ball mills or vertical roller mills.
To achieve this, various crushing equipment such as jaw crushers, cone crushers, and ball mills are commonly used to crush and grind the ore.
2. Separation and classification equipment
The key to efficient manganese ore processing is effective separation and classification equipment. Manganese ore can be effectively separated and classified from impurities using advanced technologies such as gravity separation, magnetic separation, and flotation.
The gravity separation method uses the different densities of manganese ore and gangue minerals to achieve effective separation. Magnetic separation removes magnetic impurities from ores, while flotation helps separate valuable and worthless minerals. Separating and classifying manganese ore in processing plants involves specialized machinery, including shaking tables, spiral chutes, jigs, flotation machines, magnetic separators, etc. A rotary scrubber and trommel screen are also required if the manganese ore contains sediment or impurities.
4. Filtration and dehydration system
The filtration process involves separating solid particles from a liquid to produce a concentrate that can be further processed. Modern filtration systems utilize advanced technologies such as vacuum or pressure filtration to achieve efficient separation and maximize product recovery. Use dehydration equipment to remove excess water from the concentrate, producing a dry final product suitable for storage or transportation. Centrifuge concentrators and filter presses are often used for this purpose, providing practical solutions for reducing moisture content and improving material handling efficiency. Manganese ore processing plants can optimize filtration and dewatering processes and increase overall productivity while minimizing environmental impact through responsible water management practices.
5. Material handling and transportation tools
Among them, material handling equipment such as belt conveyors, bucket elevators and vibrating feeders can complete the process of moving raw ore to another stage. JXSC Machinery further improves the reliability and efficiency of material handling equipment with cutting-edge technologies such as automated control systems and sensor-based monitoring.
The mineral processing plant can better separate and purify manganese ore with high-quality equipment, producing a higher-quality final product that meets industry standards. Designed to withstand the rigors of continuous operation, delivering reliable performance even in challenging conditions. Additionally, advanced technology incorporated into quality equipment allows for better control of the entire process and precise adjustments to optimize production parameters and ensure consistent product quality. JXSC also provides a variety of mineral processing plant equipment, which has been professionally audited; contact us for details!