Rod mill is an important piece of equipment in quartz sand beneficiation. Quartz ore is the main raw material for producing glass, ceramic, and building materials. After sorting and purifying it, it is used to make various industrial glasses. The rod mill differs from other grinders because it can handle both dry grinding and wet grinding processes. This flexibility makes it ideal for processing a variety of ores with varying moisture content.
Additionally, the design of the rod mill ensures less over-grinding during operation. It means valuable minerals are efficiently released without excessive size reduction. Generally, quartz sand beneficiation is mainly based on the wet method. The rod mill wet grinds the materials to be further processed through other equipment.
Rod mills are widely used in various industries to grind materials into smaller particles. They are similar to ball mills, and rod mills using rods as the grinding media,. These rods are cylindrical and come in different sizes and lengths. It can grind materials that are too wet for fine crushing and dry screening. It makes them ideal for wet grinding applications, such as ore processing or preparing coal slurries.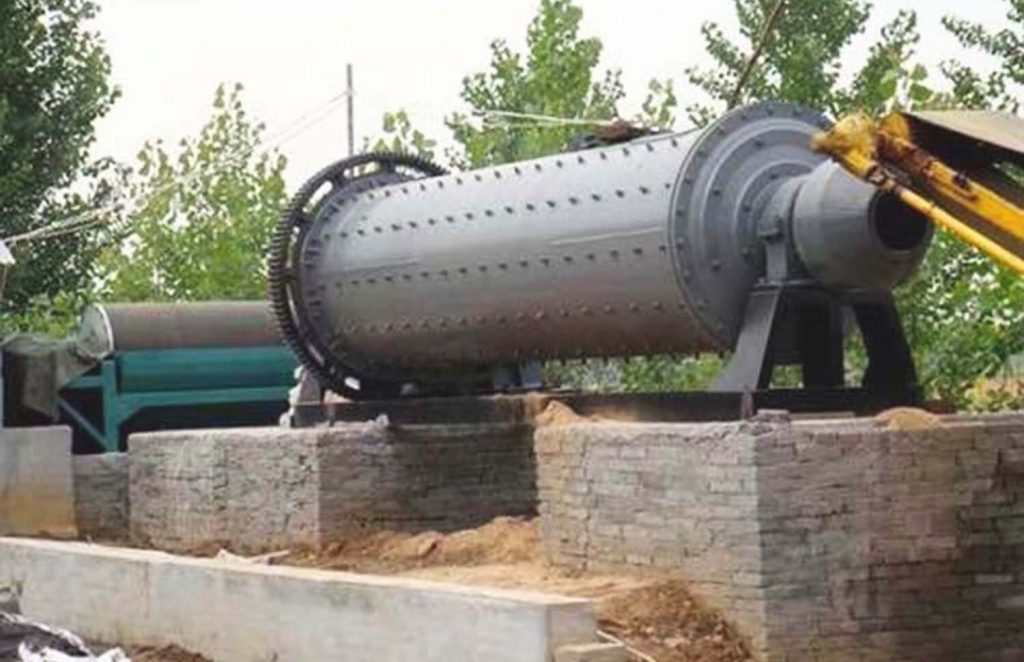 Advantages of using wet rod mill in quartz sand Beneficiation
One of the key advantages of rod mills is their ability to break and grind materials more efficiently than ball mills. This is because rods have a larger surface area than balls, allowing them to make better contact with the processed material.
One of the main advantages of using a rod mill in quartz sand beneficiation is its ability to produce a more uniform product. Unlike other grinding equipment, such as ball mills, rod mills use rods instead of balls to grind the ore, resulting in a finer and more consistent particle size distribution. This uniformity is crucial in quartz sand beneficiation because it ensures that each particle is effectively released and can be effectively separated from impurities in the subsequent process.
The energy efficiency rod mills offer makes them an attractive option for quartz sand beneficiation. Compared to other types of grinding equipment, such as autogenous or semi-autogenous mills, rod mills generally have lower operating costs because they consume less power per ton of material processed. It makes them not only cost-effective but also environmentally friendly.
quartz sand beneficiation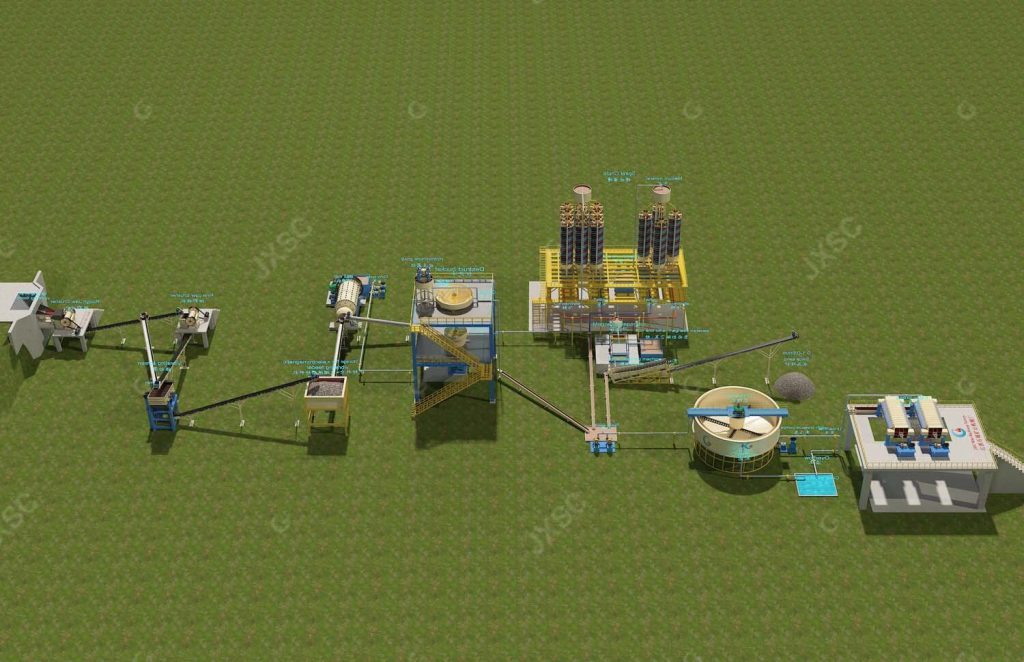 This unit is a complete 30 TPH quartz sand beneficiation line. The equipment includes a feeder, primary crusher, secondary crusher, vibrating screen, mill, cyclone separator, classification tower, spiral chute separator, plate magnetic separator, spiral sand washing machine, concentrator, plate type filter press, etc.
Based on the following material information provided by the customer, our engineers designed the most suitable and efficient flow chart.
The raw material is quartz stone
Maximum feeding size 300mm
Raw ore silica grade 85%
The grade of silica after processing must reach above 99.8%
Processing capacity 30 tons/hour
The finished product size of silica sand is 0.1-0.6mm (customers have strict requirements on the finished product size)
The process includes the following seven parts:
Closed crushing
It consists of a vibrating feeder, a two-stage crusher and a vibrating screen. The purpose of the closed crushing system is to crush large quartz stones to the 20mm required by the grinding system.
Closed grinding
It comprises an electromagnetic vibrating feeder, rod mill and cyclone separator. The purpose of the grinding system is to grind the 20mm ore to the 0.6mm required by the customer.
Grading tower
It consists of a desludge bucket, a hydraulic classification drum and a drum screen. Its purpose is to remove mud and fine powder below 0.1mm.
Gravity separation
It consists of a spiral chute separator, whose purpose is to remove heavy minerals such as iron, titanium, chromium, etc. from quartz sand.
It consists of a plate-type strong magnetic separator designed to remove Fe2O3 from silica sand further.
Concentrate dehydration
It consists of a spiral washing machine. The purpose of the spiral cleaning machine is to dehydrate the concentrate in the plate magnetic separator.
Tailings dewatering system
It consists of a thickener and a plate filter to dry stacking the tailings.
The design of the entire process can meet the customer's quality requirements for the finished silica sand and the requirements of environmental protection, high efficiency, energy saving, and environmental protection. Please contact us for the specific process to custom the best quartz sand beneficiation and equipment.
Rod mill plays a vital role in quartz sand beneficiation. Its versatility in handling dry and wet grinding processes allows for efficient extraction and utilization of valuable minerals in the ore. The equipment ensures maximum mineral release by minimizing over-grinding while maintaining the required particle size for various applications.