alluvial diamond Mining & equipment
Over thousands of years, the kimberlite rocks gradually reaches the Earth's surface is eroded and weathered by wind, rain, rivers and streams.The eroded kimberlite bears rough diamonds, which are carried downstream. The first diamonds discovered in South Africa were from alluvial deposits.
Today, industrial alluvial diamond mining involves building a large wall to collect the water in one area. Diamonds are often found in the gravel layer, which collects under layers of other material, such as mud, clay and underwater plant-life. Once the gravel is collected, it is hauled to the surface and prepared for processing.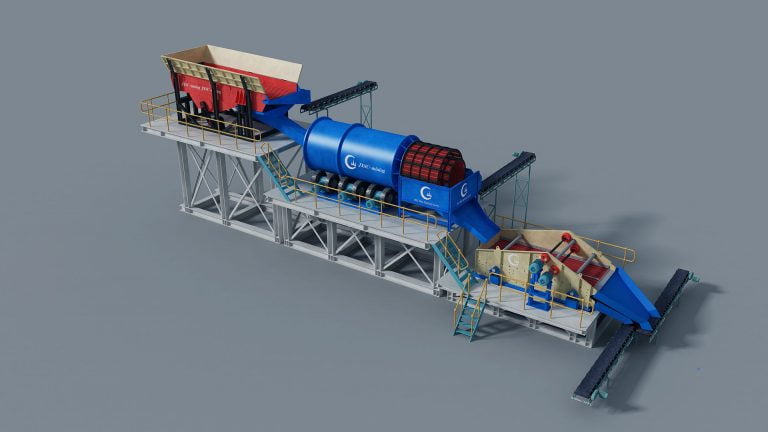 Alluvial Deposits Diamonds Mining are recovered from ore in 5 stages:
Stage 1 – Crushing
Once the diamond bearing ore and gravel is collected, it is transported to a primary crusher. The primary crusher is responsible for reducing the size of the ore into smaller, more manageable pieces or chucks measuring no larger than 150mm. A secondary crusher, known as a roll-crusher, may also be used to reduce the size of the ore even further.
Stage 2 – Scrubbing
In this stage, the ore are scrubbed to remove loose excess material and is screened. Material smaller than 1.5mm is discarded because it is too costly to extract diamonds from such a small piece of ore.
Stage 3 – Cyclonic separation plant
During this stage the diamond bearing ore is mixed with a solution of ferrosilicon powder and water, which is measured to a specific relative density. This solution is fed into a cyclone, which tumbles the material and forces a separation. Materials with a high density sink to the bottom, which results in a layer of diamond rich concentrate.
Stage 4 – Recovery
Here, the diamond rich concentrate is put through a series or processes involving magnetic susceptibility, X-ray luminescence and crystallographic laser fluorescence that are calculated based on the specific properties of diamonds. These processes are designed to separate the rough diamond from any other heavy density materials collected by the cyclonic separation plant. For example, diamond's fluorescence when exposed to an X-ray. Sensors detect flashes of light emitted by the diamond and sends a signal to a microprocessor that fires a blast of air at the diamond, which spits it into a collection box.
Concentration is performed by combining dense medium separation (DMS) with XRT (transmitted X-ray), pulsed X-ray, mineral jigs according to application and condition
Stage 5 – Cleaned, weighed and packaged.
The diamonds collected in the recovery process are cleaned in an acid solution, washed, weighed and packaged in sealed containers for transport. In accordance with the Kimberley process, these containers are sealed with a tamper resistant seal, numbered on site, and a certificate of origin is issued.
Processing of diamond ores begins with crushing. Typically, an ore is crushed initially to below 250 mm by means of a gyratory crusher and then to 75 mm using a cone crusher. The final stage of crushing is done by means of a high-pressure roller mill to further reduce the size below 25 mm. The incremental size reduction is helpful for minimizing the possibility of breaking diamonds inadvertently. The crushed ore is scrubbed in a tumbler in the presence of water, while the fines generated during crushing and scrubbing are removed by screening typically at 2 mm. The crushed ore in the range of 2–25 mm size is sent to heavy-media cyclones, with the diamond-rich underflows going to X-ray sorters to recover diamonds. The reject streams from the X-ray sorters are then sent to grease tables (or belts), in which diamonds are retained on the grease table as they are selectively attracted to the grease via hydrophobic interaction while hydrophilic gangue minerals flow through.
In most cases, the materials smaller than 2 mm are disposed of without further processing due to the lack of appropriate separation methods. In some plants, the 2 mm material is screened at 0.5 mm, and the 2 + 0.5 mm fraction is subjected to flotation.
However, it has been a challenge to recover small diamonds by flotation for two reasons. One is the difficulty in floating diamonds as large as 2 mm using conventional flotation machines. In general, mineral flotation is effective in the narrow particle size range of 0.1–0.25 mm. The other is that the dissolved species present in the aqueous phase of kimberlite ore slurry tends to reduce the hydrophobicity of diamonds, while the flotation of coarse particles requires stronger collectors that can increase the hydrophobicity beyond the level that is required for the flotation of smaller particles.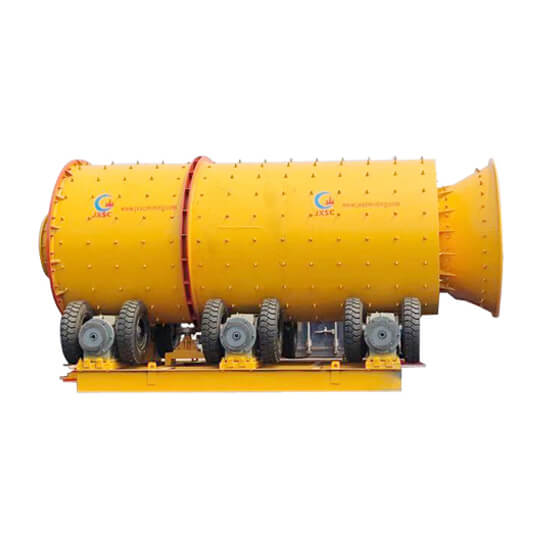 A horizontal rotating cylindrical drum with internal lifters that continuously abrade material under controlled water to ore ratios. Not applicable for plastic type clays, as these can pelletize through the tumbling action.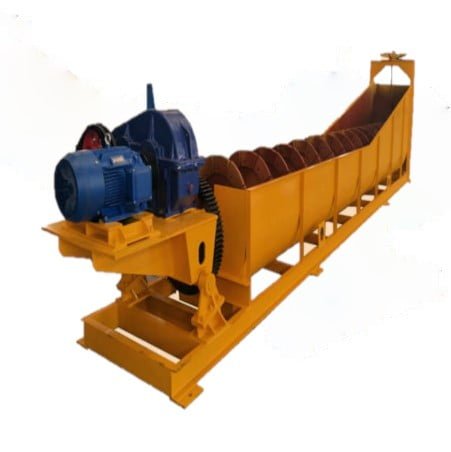 Disagglomeration for clay removal Abrasion resistant paddles affixed to a horizontally mounted rotating shaft yields an aggressive washing action that breaks down clay, it is more applicable to tough plastic type clays.
Please fill out the contact form below to get the price of our equipment and engineer help.
More ways to get in touch with us.