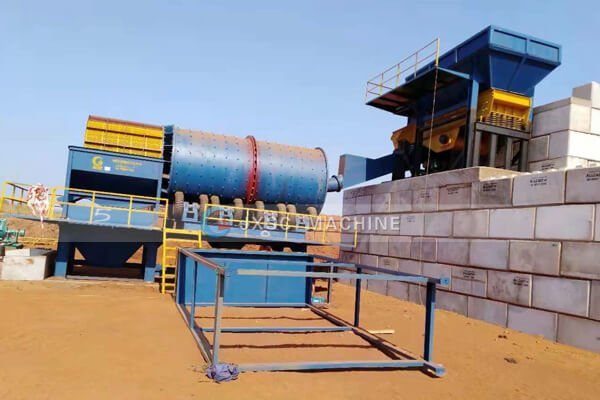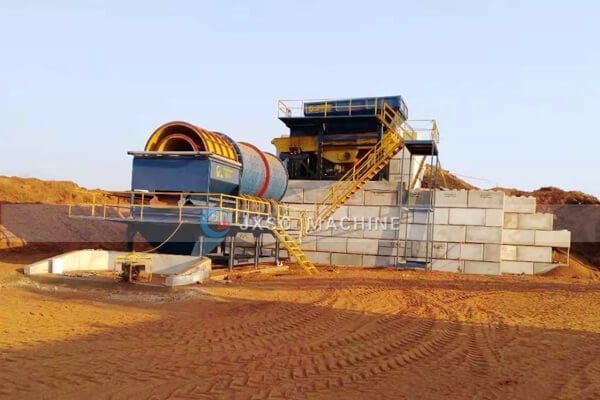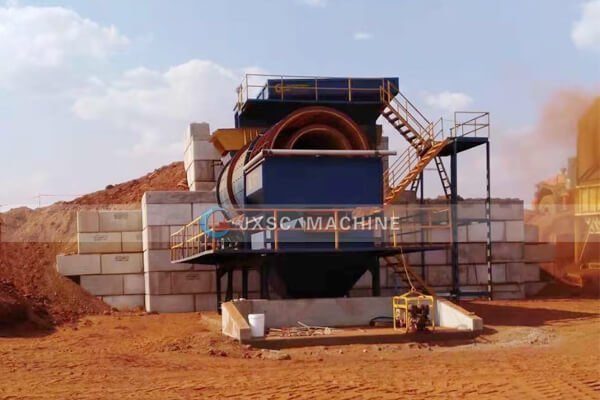 250TPH Ilmenite Processing Wash Plant
Raw Material Feed Size: 0-400mm
Plant Location: Darwin, Australia
Main Equipment Lists: stone crusher, vibrating feeder + grizzly bar, rotary scrubber, high frequency vibrating screen, ball mill, shaking table, jig concentrator, magnetic separator, etc.
Raw ore contains mud, 0-400mm size. The ilmenite processing plant usually goes through 4 stages: crushing, grinding, magnetic separation, and drying. The equipment used in the process plant includes a jaw crusher, cone crusher, ball mill, magnetic separator, spiral classifier, dryer, etc. The specific process is as follows:
Crushing:

raw ilmenite ore is first crushed by a jaw crusher, and then finely crushed by a cone crusher. After fine crushing, Ilmenite ore is sent to a circular vibrating screen for screening and classification.
Grinding:

the Pendulum Feeder delivers the qualified ilmenite particles from the silo to the belt conveyor. Then transported to the ball mill for grinding treatment for a period of time.
Magnetic separation:

the qualified ilmenite slurry enters the magnetic separators to be roughed and cleaned. In order to realize the separation of iron and other magnetic separation minerals from non-magnetic separation minerals.
Drying:

magnetic separation of concentrate pulp into the concentrator for initial concentration, and then into the dryer for drying dehydration. Finally, you can get a higher grade of concentrate mineral materials.
Please fill out the contact form below to get the quotation price and engineer help.
We will response your request within 24 hours.
Notice:
We do not provide jobs, nor do we interested in investment or partnerships.
We provide equipment and mineral processing solution, we don't buy them.

We value your privacy and keep your information safe.
More ways to get in touch with us.