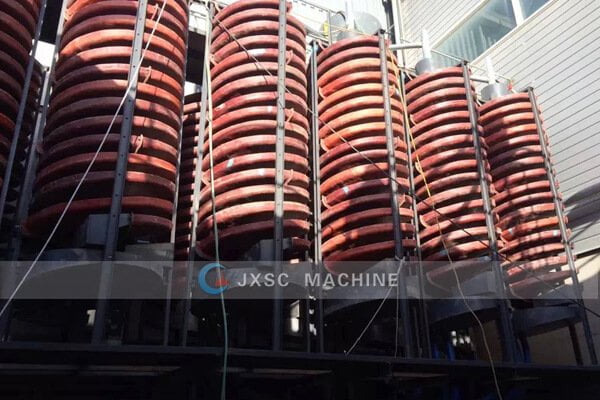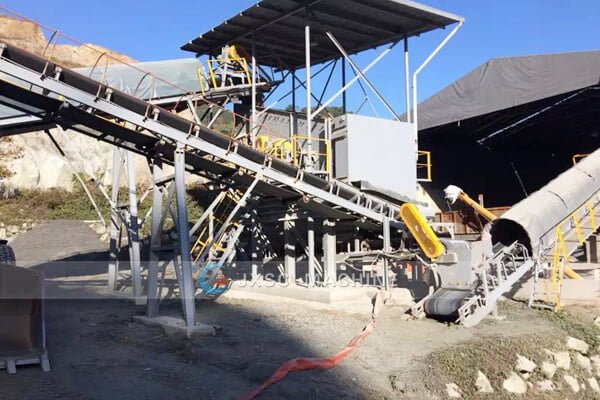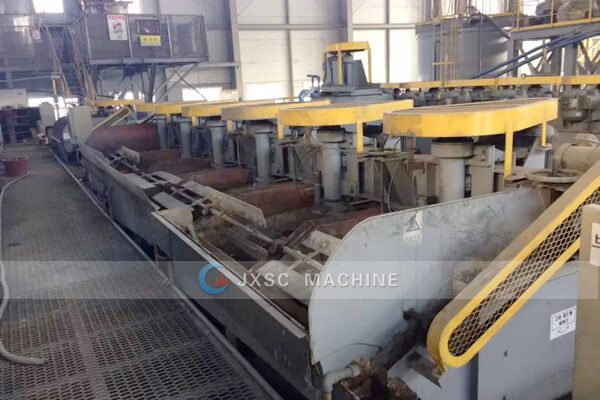 350TPH Tungsten Processing Plant
Raw Material: <450mm
Country: Korea
Main Equipment: vibrating feeder, jaw crusher, cone crusher, spiral separator, ball mill, shaking table, flotation machine, hydrocylone, etc.
Tungsten ore is a kind of metal ore with high comprehensive utilization value. It is widely used in many fields, such as chemical industry, architecture, metallurgy, machinery, aerospace, etc.
The beneficiation methods of tungsten ore mainly include gravity separation, flotation, magnetic separation and electrostatic separation. Tungsten concentrates mainly by gravity, while white ore concentrates mainly by flotation. In order to extract useful components and improve product quality and recovery of tungsten concentrate. Beneficiation and smelting techniques are combined to improve roasting and leaching and other hydrometallurgical methods.
Our technological process is advanced and the utilization rate of tungsten ore can reach 90%. At the same time, uses less water, saves water, reduces costs and reduces pollution in the production process plant.
Please fill out the contact form below to get the quotation price and engineer help.
We will response your request within 24 hours.
Notice:
We do not provide jobs, nor do we interested in investment or partnerships.
We provide equipment and mineral processing solution, we don't buy and sell mineral ores.

We value your privacy and keep your information safe.